FLORENCE — Ernest McFarland is perhaps best remembered for his efforts on behalf of World War II-era soldiers and veterans. In Florence, his name continues to be familiar because of the state park that bears his name.
But he also fought for much of his career for a pivotal development that was finally being achieved near the end of his long life — water for parched central and southern Arizona.
Joanna Brace, curator of Arizona State Parks and Trails, presented "Vision Realized: Ernest W. McFarland and the Central Arizona Project" — describing McFarland's long fight in the U.S. Senate, then as Arizona's governor, to create the CAP canal system that now provides the state's largest renewable water supply — Dec. 14 at the Florence Library and Community Center.
McFarland's influence was so broad there's probably no one in Arizona who hasn't been affected by something McFarland did, Brace told her audience.
McFarland was a gifted criminal attorney, prosecuting Eva Dugan and later defending Winnie Ruth Judd, two notorious female criminals, for which he received national attention for the first time. But as early as 1923, as a young attorney, he was establishing himself as a specialist in water rights.
Years later as a new senator in 1941, he received more than the usual number of committee assignments. There were the Interstate Commerce and Judiciary committees, "which made sense. He had a strong and varied background in the judiciary," Brace said. He asked to be placed on the Indian Affairs and Irrigation and Reclamation committees "because they were so important to Arizonans."
On a fifth committee, Pensions, he worked for the benefit of veterans, for the most part. On Interstate Commerce, he became interested in the potential for television. His work as a legislator eventually led to his election as Senate majority leader, in 1950, and he became close to President Harry Truman.
McFarland took an active interest in the welfare of soldiers, traveled to war zones and introduced 40 pieces of legislation for the benefit of service members and veterans.
His contributions to the Servicemen's Readjustment Act of 1944 were so significant he's called the "Father of the GI Bill" today. He was only one of many people who worked to pass the bill, but his focus on benefits and loans for education, homes and businesses was especially significant for the post-war economy.
"As a veteran of World War I who was cut loose to be left on his own he understood the concerns that veterans would have. And also, just the concerns of an economy, when you bring back a whole bunch of soldiers, and they're looking for jobs and they're looking for houses, yet the economy hasn't pumped back up yet," Brace said.
"By 1950, the number of college graduates in the United States had doubled. He turned veterans into doctors and lawyers and engineers and other skilled trades and vocational training. Housing loans turned 12 million veterans from urban renters into suburban homeowners. Unemployment insurance also allowed you to take up to a year off if you were a soldier.
"The idea of course is to slow down that return of a lot of people back into the job market all at one time. But only about 20 percent of the funds set aside for that were actually claimed. Most soldiers when they returned wanted to go to school, they wanted to get businesses going (and) they wanted to get back to work." But veterans weren't his only priority.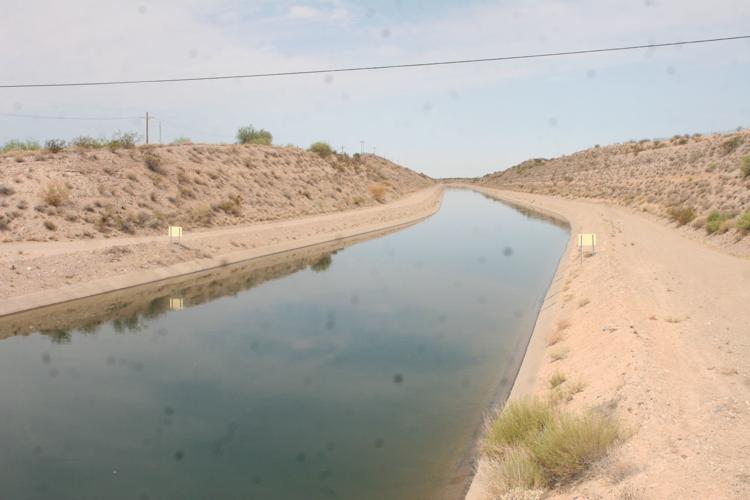 "He worked nonstop to try to make the case that Arizona deserved more water, and we should build the CAP," Brace told her audience.
McFarland sponsored 35 bills for water and reclamation. He introduced legislation initiating the CAP in 1947. By 1951, he and Sen. Carl Hayden had shepherded the legislation through the Senate twice, by 2-1 margins, only to fail when it reached the House. California was the major opposing party, with 21 representatives at that time to Arizona's two, Brace said.
California was pulling water out of the Colorado River, more than it needed, so it could show prior allocation. "Whoever has it first gets to keep it," Brace said. But California didn't actually need this water and dumped the surplus, which damaged land.
California argued the CAP would cost a fortune and benefit only Arizona. Arizona responded, "we are sending a ton of tax money — four times the amount of money it would cost to build this project. If you build the CAP, we're going to be able to send even more money. We're going to be able to develop. This can be paid for easily."
Another argument McFarland made was that the bulk of the water in the Colorado River didn't come from California, asking: "why can't we keep the water that originates here, here?" The law at the time said it didn't matter where the water originated; it mattered who pulled it out first, Brace said.
McFarland was also instrumental in negotiating a Mexican water treaty, which allowed a share of the Colorado River water for Mexico, and guaranteed that water from the Gila River stayed in Arizona. He also sponsored the $42 million Wellton-Mohawk Reclamation Project near Yuma.
Unfortunately for McFarland, there was a political shift happening in the early 1950s. There was a Republican resurgence and it was difficult for Democrats to get much done. Republican Barry Goldwater challenged McFarland in the next campaign, and in a tight race, McFarland lost.
McFarland came back to Arizona and founded KTVK-Channel 3, only the third TV station in the state at the time. A few years later, in 1954, he was elected governor, and he still wanted water for central Arizona.
"One of the interesting things he did at this time is he made an unprecedented appearance before the special master of the U.S. Supreme Court, as governor, to plead Arizona's case against California for water allocation. It was Gov. McFarland who knew more than anyone else about this case and this situation," Brace said.
The special master finally issued a decision in 1963, 11 years after Arizona filed the suit. California was allocated 4.4 million acre-feet of water, Arizona received 2.8 million acre-feet and Nevada received a much smaller amount. Arizona also got to keep the water from the Gila and tributaries.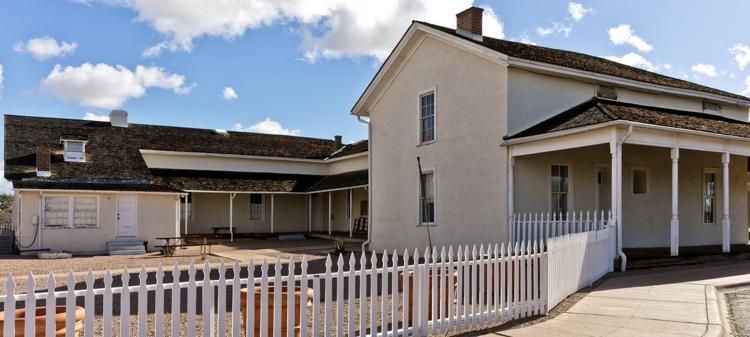 McFarland went on to serve on the Arizona Supreme Court, including time as chief justice. In the meantime, the CAP was at last created by the Colorado River Basin Project Act of 1968 and signed by President Lyndon B. Johnson on Sept. 30. McFarland was there to see it happen. "It took most of his career," Brace said.
McFarland retired from the Arizona Supreme Court in 1971 at age 76 but remained active in public service, Brace said. The CAP wasn't completely finished until 1984, the year after McFarland died at age 89.
The CAP is a 336-mile-long diversion canal that delivers Colorado River water, either directly or by exchange, into central and southern Arizona.
Annual delivery is approximately 1.5 million acre-feet, and maximum capacity is 2.2 million acre-feet, Brace said. Irrigation and agricultural districts get 40 percent of their water from the CAP. Municipalities receive it also. It covers Maricopa, Pinal and Pima counties, and 12 tribes also receive allocations. Without this water, a university study found gross state product would decline by $185 billion per year and the state would be down 2 million jobs, Brace said.