With two of Arizona's largest cities — Phoenix and Tucson — bookending the county, officials have often spoke of Pinal's economic development, travel and tourism opportunities, among others.
Pinal County's population increased by nearly 12,000 from July 2015 to July 2016, according to the most recent census numbers available, bringing the grand total to more than 418,000 residents.
Despite the large number and the title of third-largest county in the state based on population, much of Pinal is still considered rural. But different communities within the county are geographically unique and cater to different wants and needs of visitors and residents.
Here are the officials who oversee the county: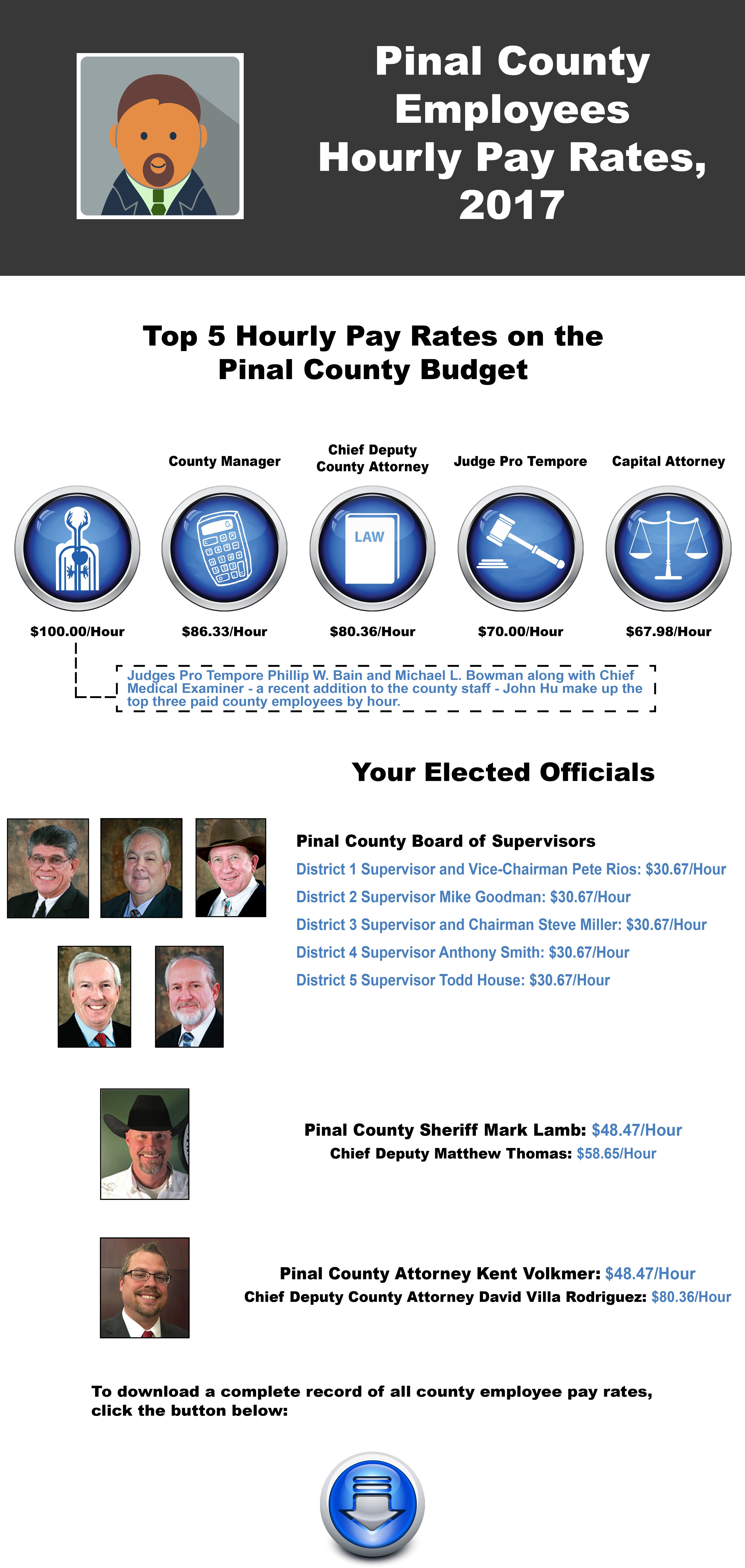 For questions best answered by the county – especially those concerning where your hard earned taxpayer dollars are going – you can call the general hotline at 520-509-3555.
You can also reach out to the following offices for more specific inquiries: