PAYSON — Three people were killed in a multi-vehicle accident north of Payson last week in one of the year's first "mass casualty events" for the area.
It took some time for responders to unravel what had happened and how many vehicles it involved in an event that was originally reported as just a single vehicle rollover.
In the end, the incident would require the use of every ambulance in the area, along with nearly every working fire and police personnel.
A Scottsdale man faces manslaughter charges in connection with the incident.
Arizona Department of Public Safety officials said 49-year-old James David Duncan was driving a pickup truck Friday night that allegedly crossed the center line and collided with several vehicles on State Route 87 between Payson and Pine.
Killed in the chain-reaction collision were a 54-year-old Payson woman, a 38-year-old San Tan Valley woman and a 15-year-old boy.
Duncan was injured in the crash and was arrested Tuesday after he got out of a hospital.
DPS officials said Duncan faces three counts of manslaughter, five counts of endangerment and DUI related charges.
It was unclear Wednesday if Duncan has a lawyer who can speak on his behalf.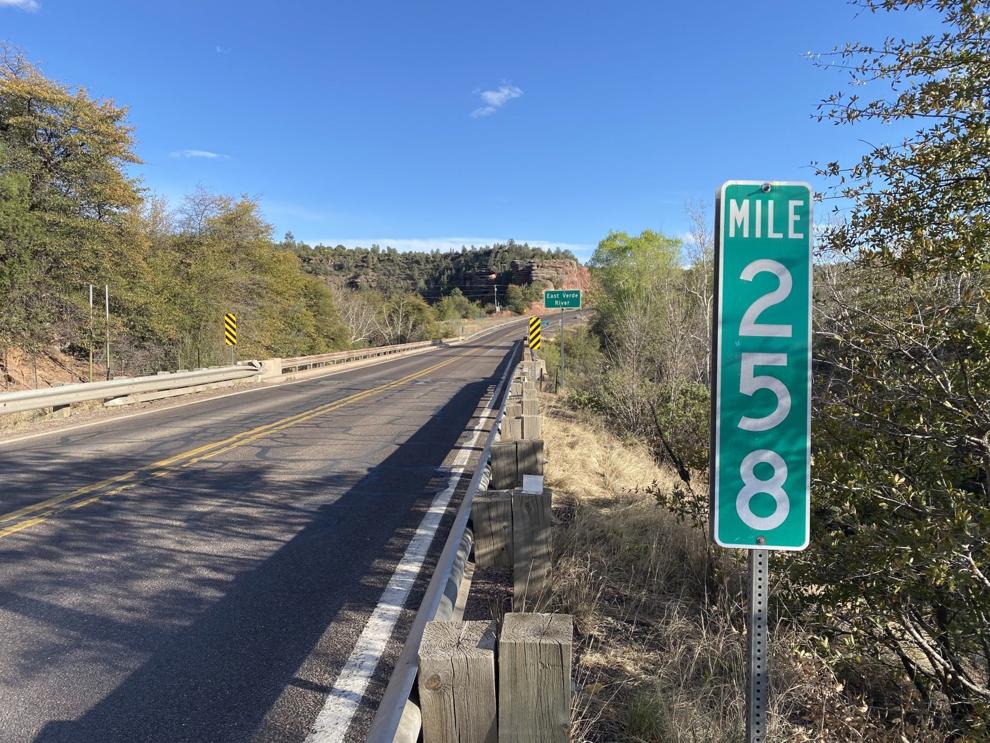 Just after 8:30 p.m. on April 16, the Payson Fire Department was dispatched to milepost 258, just north of the East Verde Estates turnoff for reports of a single vehicle rollover with flames on State Route 87.
Engine 121 arrived on scene to find a vehicle flipped on its side and smoking and two occupants inside. One was conscious, and the other was not, said a Payson Fire battalion chief.
Engine 131 arrived and got the fire out while firefighters/paramedics tended to the patients.
Several minutes later, crews located a second vehicle, this one 50 yards north in the southbound lanes, perched on the edge of a cliff, the battalion chief reported.
There were two people in that vehicle that firefighters removed quickly. They had minor injuries.
Several minutes later, emergency officials discovered a third vehicle, this one 25 feet down an embankment and wrapped around a tree. One person in the vehicle was dead, and a second was in critical condition.
The battalion chief learned there might be four others missing from that vehicle.
"I called a second alarm and declared it a mass casualty event," he said. "Every ambulance in the region was called."
Pine-Strawberry Fire sent two ambulances and AMR sent several more. Water Wheel and Christopher-Kohls fire both sent help.
With reports of four additional occupants missing, crews conducted a grid search on both sides of the roadway. They did not locate any additional patients.
In all, there were six persons involved and three vehicles. Three people died while one was airlifted in critical condition and two others had minor injuries.
The Arizona Department of Transportation reported there was a fourth vehicle involved, but Payson Fire said if there was, they did not treat anyone from that vehicle.
"A vehicle was traveling southbound on SR 87 and traveled left of center colliding with two other vehicles," DPS officials reported Saturday. "The fourth vehicle involved was also traveling southbound on SR 87 and collided with the first vehicle after it hit the second and third vehicles."
The investigation is still ongoing and officials could not provide additional details Monday morning, such as charges the driver of vehicle one may face as he is still hospitalized, said a DPS public information officer.
Georgia Burnside, of Payson, was killed along with Tish and Aden Morris of San Tan Valley.
About 200 people gathered Tuesday evening outside Queen Creek High School for a candlelight vigil in honor of Aden and Tish Morris.
The vigil was hosted by the Queen Creek football booster club as Aden was a freshman quarterback who transferred from Combs to Queen Creek at the start of spring semester.