Kimberlee Myers: Hindsight is 20/20
Former Casa Grande Union softball player Kimberlee Myers talks about playing for the University of Washington and then transferring to Auburn University. She also talks about her high school days and how her college athletic career wasn't what she expected.
Related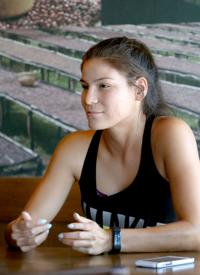 062817-cg-sports-kimberleemyers-5825
Kimberlee Myers talks about her softball career on Friday at Starbucks.