CASA GRANDE — After more than two decades with Sun Life Family Health Center, including 15 years as the CEO, Travis Robinette is retiring.
His last day with the health care organization was Aug 1, almost 23 years exactly from his start date with Sun Life, Aug. 10, 1998.
"I have seen lots of changes," he said. "When I started, Sun Life had six sites. Now there are 14, and a 15th will soon be announced."
Replacing Robinette is Dr. Eddie Estrada, who has moved up from his role as chief medical officer to CEO.
"I hired Dr. Estrada 13 years ago," Robinette said. "He had his own practice and came down here to join Sun Life because he wanted to be a leader as well as a practitioner. He's very talented."
Sun Life Family Health Center is the biggest primary health care provider in Pinal County.
Robinette started with the organization as the chief financial officer when he was 43 years old. At the time, he was looking for a position that offered challenging work and growth potential.
He also liked Sun Life's long history in the community and its mission to ensure everyone has access to high-quality health care.
"Sun Life has a great 45-year history in Pinal County. It started small but has always done a great job," he said.
The organization started as West Pinal Health Center but later changed its name to Sun Life Family Health Center.
It receives federal grant funds to provide quality primary care services in underserved areas. Some of the requirements for receiving the grants are to provide a sliding fee scale based on ability to pay and to have a governing board that includes patients.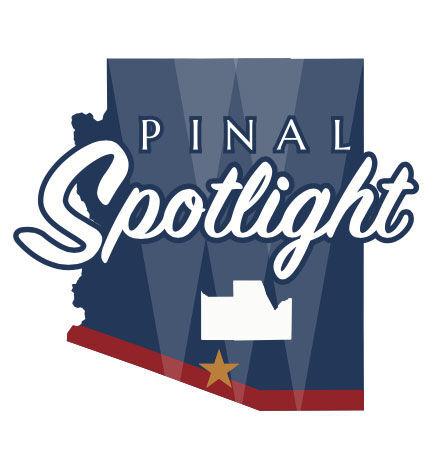 Robinette said his goal has always been to make Sun Life Family Health centers the first choice for primary care among area residents.
"I want people coming to us as their first choice, even when they have insurance and can go to other providers," he said.
"We want people to come to us because of the quality of care."
Robinette became the CEO in 2006 and within 10 years, Sun Life's revenue jumped from less than $15 million a year to more than $44 million, according to a 2017 PinalCentral article.
The number of employees increased from 146 to 420, and patient visits grew from about 77,000 to about more than 100,000 a year.
The numbers are still growing. Sun Life now employs 440 people.
The organization now serves about 128,000 patients every year.
But Robinette said his biggest accomplishments over the past 23 years has been working together with a great team to move the health centers forward.
"I have had the great luxury of working with a great team," he said. "I've had the opportunity to refine myself into the kind of leader who could move the ball forward with a good team."
Robinette attended schools in Stanfield and Casa Grande and later Central Arizona College.
After a year at CAC, he dropped out to work full-time for his father, who ran a general store in Stanfield. When he was in his 20s, He purchased one of his father's stores in Pisinemo, on the Tohono O'odham Nation, and ran it with his wife.
After a few years he returned to CAC and later completed his bachelor's degree at Arizona State University. His first job after graduation was working for an accounting firm.
He was later the business manager for the Picacho Elementary School District before joining Sun Life in 1998.
In retirement, he said he will miss the day-to-day challenges of leading a team.
"In a funny way, I'll miss the stress of the job. There's no growth without risk and that alone is stressful. I think I'll miss that and I worry about getting bored in retirement," he said.
Robinette, who grew up in Stanfield, and his wife, who is from Coolidge, have purchased a home in a remote part of Montana.
They plan to move there and spend lots of time hunting, fishing and gardening.
"I think we'll spend the time doing the things we love to do," he said.
Under new leadership, he expects Sun Life Family Health Center will continue to grow and move forward.
"I consider it an honor and a privilege to have worked for the Sun Life organization," Robinette said.
"Health care is a challenging business and it was an honor to serve the population of Pinal County."