CASA GRANDE — For Casa Grande resident and longtime dairy farmer Dennis Dugan, a desire to help the young people of Pinal County was the motivation for starting the charitable organization Pinal 40 in 2014.
"I wanted to start Pinal 40 because there was nothing like it in Pinal County that was dedicated to helping the children and youth here," Dugan said.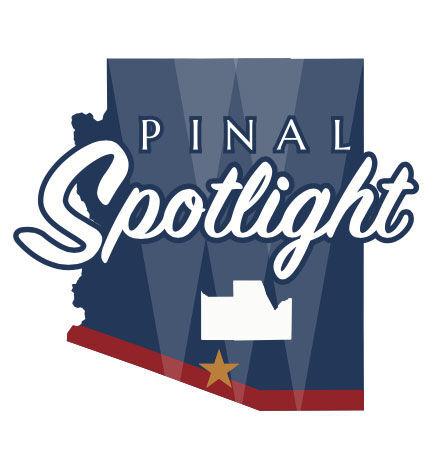 In its seven-year history, Pinal 40 has raised and given away more than $870,000.
At its next gala, the organization hopes to continue its fundraising efforts, raising more money for youth programs and scholarships.
The gala, which includes a reception, dinner and concert, is set for Saturday, Nov. 20. Country music artist Sara Evans is scheduled to perform.
Money is also raised each year through the organization's golf tournament.
Pinal 40 "is a fraternity of community members organized with the primary objective of promoting Pinal County, its youth as well as farming and agriculture-related businesses. Philanthropically, Pinal 40 and its membership focus on providing support and funding for youth and education through agribusiness-related scholarships and support of local charities," the organization's website says.
Membership in Pinal 40 is capped at 40 members. Once joining the organization, each member must meet a fundraising goal each year, Dugan said.
Much of the money is raised at various events, including its annual gala (which wasn't held in 2020 due to the pandemic) and a golf tournament.
All the money raised by the group stays in Pinal County, supporting young people and agriculture.
Over the years, Pinal 40 has given more than $314,000 in scholarships to college-bound teens hoping for a career in or supporting the agriculture industry. More than $230,000 has been given to the Boys & Girls Clubs of the Sun Corridor.
The organization has also provided grants to various organizations including the Special Olympics, FFA, Seeds of Hope, Boy Scouts, 4-H and others
Dugan, who has a bachelor's degree in agricultural education, has long been involved in community issues.
He serves on the Casa Grande Planning and Zoning Commission and has also served as a board member of St. Anthony of Padua Catholic School, the board of the United Dairymen of Arizona and the Knights of Columbus.
Prior to starting Pinal 40, he started and ran an organization called the Dugans' St. Patrick's Foundation, which raised money for area young people.
Over the years, the Dugans' St. Patrick Foundation awarded thousands of dollars to area organizations and students.
His family has been operating dairies in Pinal County since 1981. Prior to that, the family's dairy operations were in Chandler.
While Dugan started Pinal 40 and remains a member, he no longer serves as president. Bobby Wuertz is the organization's current leader.
More information about the organization is online at pinal40.org.