I just returned from two weeks in Alaska on the vacation of a lifetime.
I waited two years for one of 24 slots on the John Hall's National Parks Tour. And this spectacular journey literally took me from one end of the state to the other.
I swam in the Arctic Ocean (OK, I just waded) at Barrow.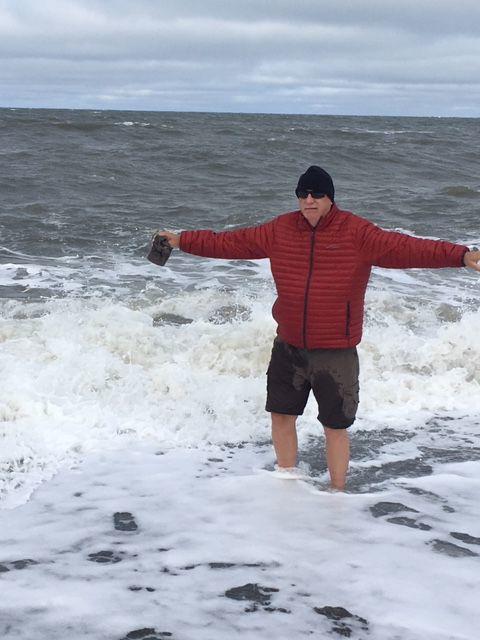 Cruised Kenai Fjords, watching whales jump and otters lounge on their backs.
I stood yards away from giant Alaskan brown bears catching salmon at Brooks Falls in Katmai National Park, and got stuck in a bus behind a slow-moving caribou in Denali National Park.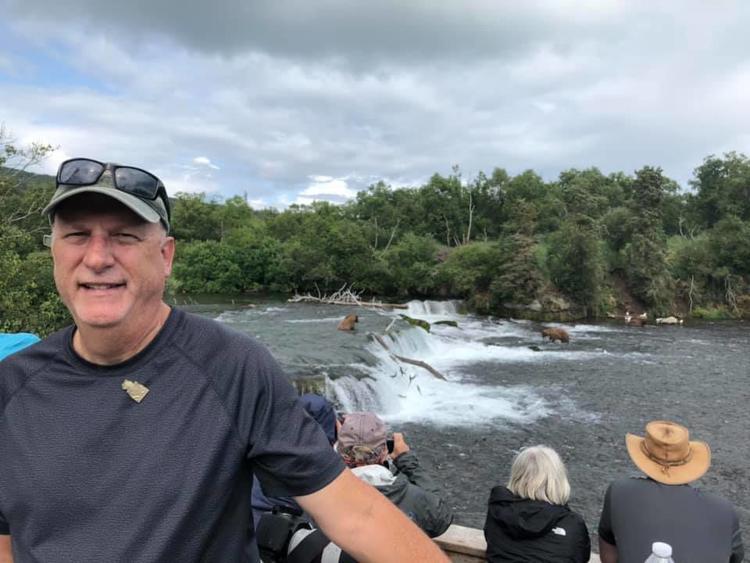 I flew in the co-pilot's seat of a bush plane over glaciers and mountain tops in Wrangell-St. Elias National Park.
I threw up in a float plane over glaciers and mountaintops in Wrangell-St. Elias National Park.
The pilot was so impressed that I got everything in the air sickness bag and didn't mess up his cockpit that he offered to tip me.
I flew with a different pilot on the way out. He chose a more direct route back and I didn't get sick. When I told him about what happened on the flight in, he quipped, "That's because I'm a better pilot."
You gotta love the good-hearted competitive nature of bush pilots.
But the biggest surprise of the trip came when I met a wildcat in Talkeetna.
Talkeetna is a quaint tourist village in central Alaska that is the collecting point for climbers taking on Denali, as well as a stop for tourists on the Great Alaska Railroad. It is a collection of bars, restaurants and shops that do the bulk of their business during the long days of summer.
I took this vacation with a childhood buddy of mine from Tucson. We also both graduated from the University of Arizona. He is now a notable attorney in Tucson. Imagine our surprise when we walked into the West Rib Pub & Grill and noticed a poster on the wall with the words to "Bear Down Arizona" and decor in the school colors of red, white and blue.
When we asked a waitress how the poster got there, she said because the owner graduated from the UA.
Kjetil Spone is actually a native Norwegian who graduated from the UA in 1998. He and his wife, also a UA alum, bought the bar a few years back and have been raising their three daughters in the town of 900 full-time residents.
The bar is also famous for another cat — Stubbs the mayor.
A number of news stories were written about the cat who was the honorary mayor of the town. Initial reports incorrectly stated Stubbs was elected in a write-in campaign, but Spone said he just earned the title because he acted like he owned the town. The historic community is unincorporated, so it has no official mayor.
Stubbs would spend his afternoons in the bar drinking water laden with catnip out of a wineglass or margarita glass, while passing judgment on others.
Stubbs died in 2017 after a 20-year reign, but Spone said his son, Denali, has become his successor. Spone said his 9-year-old daughter uses Denali as a mascot for her lemonade stand, encouraging tourists to pet the mayor while enjoying a glass of her confection.
"She is quite the entrepreneur," he said.
We missed the opportunity to pet the mayor as his mistress was off to hockey camp and he was home taking time off from his mayoral duties.
As Peter and I chatted with Spone, he introduced us to one of his regulars at the bar — Todd Kingery, a local fishing charter guide. Kingery also happens to be an Arizona State University graduate.
They joked about how they go at each other during sports seasons with bets and taunts, but are still good friends.
That's right, the UA-ASU rivalry stretches to the top of the world.
However, Spone said his daughters only have two choices of which college they attend — either the University of Arizona or a school that offers them a hockey scholarship.
As for the mayor of Talkeetna, we know where he stands in the rivalry. Even a house cat in the wilds of Alaska knows his roots are with his fellow feline in the desert.