MARICOPA — Bill Howe has always been a football enthusiast. He started playing the all-American sport at age 8, played quarterback for Maricopa High School in 1986 and dedicated a total of 20 years of his life to playing the sport he loved. Once he retired, he spent another 18 coaching around the Valley.
His love of football couldn't be stopped by the constant switching of colleges or the traveling lifestyle he'd become accustomed to. His push-through attitude couldn't be marred by age, border nor numbers on the scoreboard. In the end, there was only one thing standing in his way.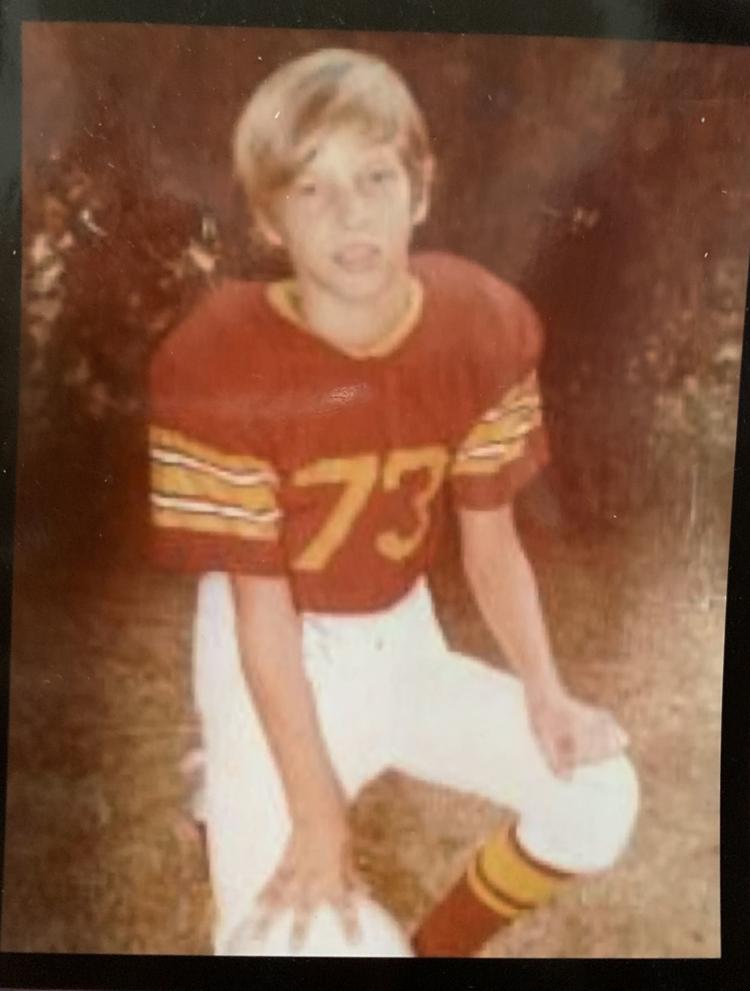 Symptoms of CTE, or chronic traumatic encephalopathy, hit him as hard as the many hits he'd taken as a field general that led to concussions — eight by his doctor's last count. While two of the hits were deemed bad enough for hospitalization, he simply got up and shook off the rest. That was the attitude required of a good quarterback at the time.
The first warning signs for Howe came at age 28, the last year he played professionally. He had been overseas playing for the Milan Rhinos when he got a call from his agent with an offer from the NFL's Carolina Panthers, who wanted him to come to their training camp.
The seasoned football player had an extensive playing record at that time. Starting at Phoenix College, he played for Mississippi Valley State University, then Whittier College. He tried out with the NFL's Cleveland Browns and San Diego Chargers as well as the Arizona Rattlers of the Arena Football League before going semi-pro with the Fresno Bandits. He then took the leap overseas to join the Landshut Dragons in Germany before heading to play in Milan.
Howe recalled his agent saying on the phone, "As a 28-year-old, this is your last chance. I mean, you're a 28-year-old rookie. This is make or break it, this is your last chance."
"I had to call him back and tell him that I couldn't do it," Howe said. "I'm having to give up my dream, because I couldn't function properly. Things weren't working."
He had already begun sensing something was different as strange new symptoms had begun showing themselves, and he knew his time as a quarterback had to end.
"I was forgetting things too easily, stuff that was second nature," Howe said. "(I had) uncontrollable anger for no reason at all, like somebody would even look at me wrong, I would just go off. That wasn't normal. So I just couldn't function properly."
Though he has lost many of the memories he made during his football career, Howe can still remember the worst of the concussions he received when he was playing arena ball.
"I got slammed on the back of my head," Howe said. "I was crawling around looking for my contacts because I couldn't see, and the referee picked me up by the face mask and looked in my eyes and said 'They're in your eyes, you have them,' and I still couldn't see. I continued to play not being able to see."
Another memorable hit happened at Whittier College, when he was so disoriented by a hard slam on the field that he couldn't figure out how to put his helmet back on. The response from the school was next to nothing, according to Howe, and he sat out the rest of the season before flunking out of school due to his injuries.
When he returned to the States following the end of his football career, he met his wife, Andria, in 1997 in the most football way possible. At the suggestion of his uncle, Howe joined an online AOL chatroom for football fans.
"I was just fascinated with it, I was like, 'You mean they're talking to each other from everywhere?' I was just reading it and reading it and reading it. I was blown away," Howe said. "Then this message kept popping up, 'Hi!' and I'm like, 'What is this?' and I just kept getting rid of it. She kept popping back up, and I'm getting rid of it. Finally after what, like six or seven times?"
"Try like 10," Andria said, smiling at Bill.
She finally messaged him and asked him, "What's your problem, (expletive)?" to which he responded with his own string of profanity.
"He was hooked," Andria said, laughing.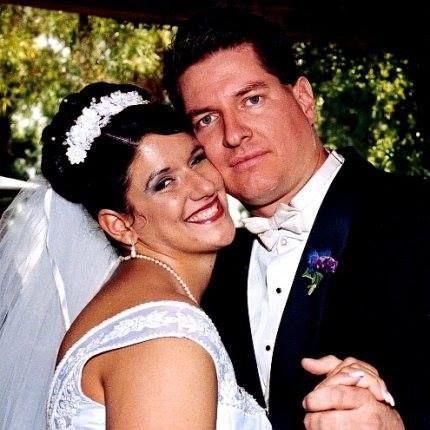 They tied the knot in 2000 and began their life together, welcoming two children into their lives, now ages 13 and 11.
Bill began coaching and worked at Apache Trail and Desert Ridge high schools as well as Mesa Community College. He also coached players one-on-one, working with exemplary athletes including quarterback Sean Renfree, who went on to play in the NFL for the Atlanta Falcons.
But during all that, Howe was still struggling under the persistent symptoms he was experiencing. From a constant loud ringing in his left ear known as tinnitus and balance issues, to a small tumor on a nerve at the base of his skull, seizures and uncontrollable emotional outbursts, Howe had no idea what was causing his illness.
"He tried to hide the symptoms of CTE for a very long time from me, but I knew something was wrong," Andria said.
"I just thought I was going crazy," Howe said. "I just happened to stumble on a guy named Brent Boyd, who played for the Minnesota Vikings as a center for years. He was describing the same exact things, and I contacted him and he said, 'You're not going crazy, son. This is what it is,' and it completely made sense."
Howe struggled so much internally that he began to contemplate ending his life and attempted it twice. But it wasn't until the death of Junior Seau, a successful NFL player who committed suicide in 2012 and later tested positive for CTE, that he realized what he could lose if he didn't share with Andria what he had been going through.
In 2015, the Howes moved back to Maricopa, which felt like home to him, but the struggle wasn't over. There is no diagnosis for CTE because it can only be confirmed postmortem. For now, the Howes can only address what they know are symptoms of the illness that has no cure.
Howe has been in speech therapy, physical therapy and has been prescribed a host of medications that help him day-to-day. He is also in need of a therapy dog — a steep cost for a single-income family; Howe has been unable to work due to his traumatic brain injury. The family has set up a GoFundMe page to help foot the cost of the expensive dog, which would help Howe become more mobile and independent.
Howe gave an example of why he needs a service dog, citing a recent episode he had when he and his son were crossing the road in a Bashas' parking lot. A man came through the parking lot at a high speed while they were still in the crosswalk, and Howe yelled at him to slow down. The man stopped his car and put it in reverse, and Howe could not stop himself from approaching the vehicle.
"I walked up to his window and got into it with him and I was about to punch him in his face, but the medication kept me from doing that, whereas before I would have just pummeled the hell out of the guy," Howe said. "I need the dog to separate me, to get between me and push me back to keep me from doing stuff like that. Because I still engage, I need the dog to disengage me."
He realizes how his illness has affected his family. Howe, who had remained stoic when speaking of his own sickness and trauma, became emotional when discussing how it had affected his children.
"It's been unfair to my kids," he said, tearing up. "They didn't understand why I was raging. Punching holes in the wall and ripping doors off the hinges. They didn't understand that, and they didn't deserve that."
A symptom of CTE commonly reported is uncontrollable rage, with fits of aggression that are out of character for the person. A service dog would help to sense Howe's outbursts and divert him.
Though Howe exhibits signs of CTE now, the family will only know for sure if he has the disease when he passes, as his brain and spinal cord will be donated to Boston University's Chronic Traumatic Encephalopathy Center to be studied.
"Hopefully somewhere down the line, it's going to help someone or anybody that has to deal with these things," Howe said somberly. "Whether it's military guys that are going through this, whether it's car accident victims, whether it's people suffering from abuse."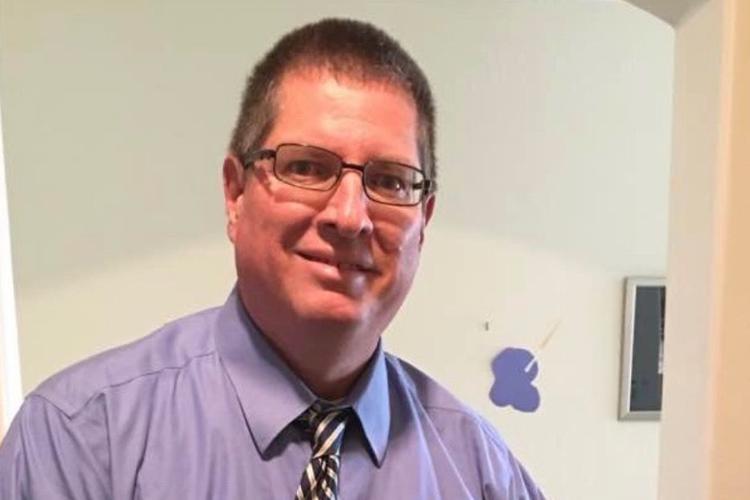 For now, the Howes choose to focus on what they can control, such as getting the service dog. Andria works full time at Maricopa Wells Middle School, but Howe is housebound as a result of his condition. Still, they find ways to have fun as a family.
Their children, a girl and a boy, play softball, soccer and baseball as their main sports. Howe monitors their playing closely and makes sure they are using proper techniques to avoid any head injuries. For now, Maricopa Wells Middle School provides flag football for their son as opposed to tackle, but there will be no tackle football later.
But even after all that he has gone through for the sport he loves to play, Howe still doesn't resent football for what it did to him.
"I don't hate football," he said. "I still love it. I think it's a great game. But I don't think kids before high school should be playing tackle. I think that needs to get changed."
He especially advocates for flag football at young ages, when children's brains are still developing.
"You put your kid out there at 5, 6, 8, 10, 12 years old, you're playing Russian roulette with their brain. Don't do it. Because their necks — they look like little bobble heads out there. They can't hold that helmet up. Well, 'They don't hit as hard as NFL players.' It doesn't matter. It's relative to their size. Their impacts are relative to the size of the NFL guys' impacts."
Andria agreed and added that it's about early involvement by parents in their children's sports playing.
"Parents really need to educate themselves. Sports are great, sports are awesome. There's many life lessons, but they really need to understand that there's a lot that goes into it. And that it's not just oh, you have a bad knee or bad back. ... Former NFL players are quitting the game," Andria said.
"Maricopa, this has happened to one of your own. It's right in your backyard, and if you don't think it's going to happen to you and your child, you're wrong. Education is key. You really need to make the right decision for your children."