FLORENCE — The U.S. secretary of the interior took a tour of Pinal County with Sheriff Mark Lamb on Wednesday, visiting the locations of several camps made by illegal migrants on federal land.
David Bernhardt said he was surprised at the amount of trash and "ecological destruction" at camps that were more than 60 miles from the U.S. border. He said he had seen similar camps and damage near the border but was surprised to see that the damage continued so far north. It was just another example of the need to control the southern U.S. border, he said.
Bernhardt said his office and President Donald Trump are "totally behind law enforcement." He said he had a good conversation with Lamb and several deputies about how the Interior Department, which includes the Bureau of Land Management, the Bureau of Indian Affairs, the National Park Service and several other federal agencies, could work with local authorities on combating drug and human smuggling across federal, state and private lands. He said the department already works closely with many tribal police organizations on combating the movement of drugs on tribal lands through its Joint Opioid Task Force.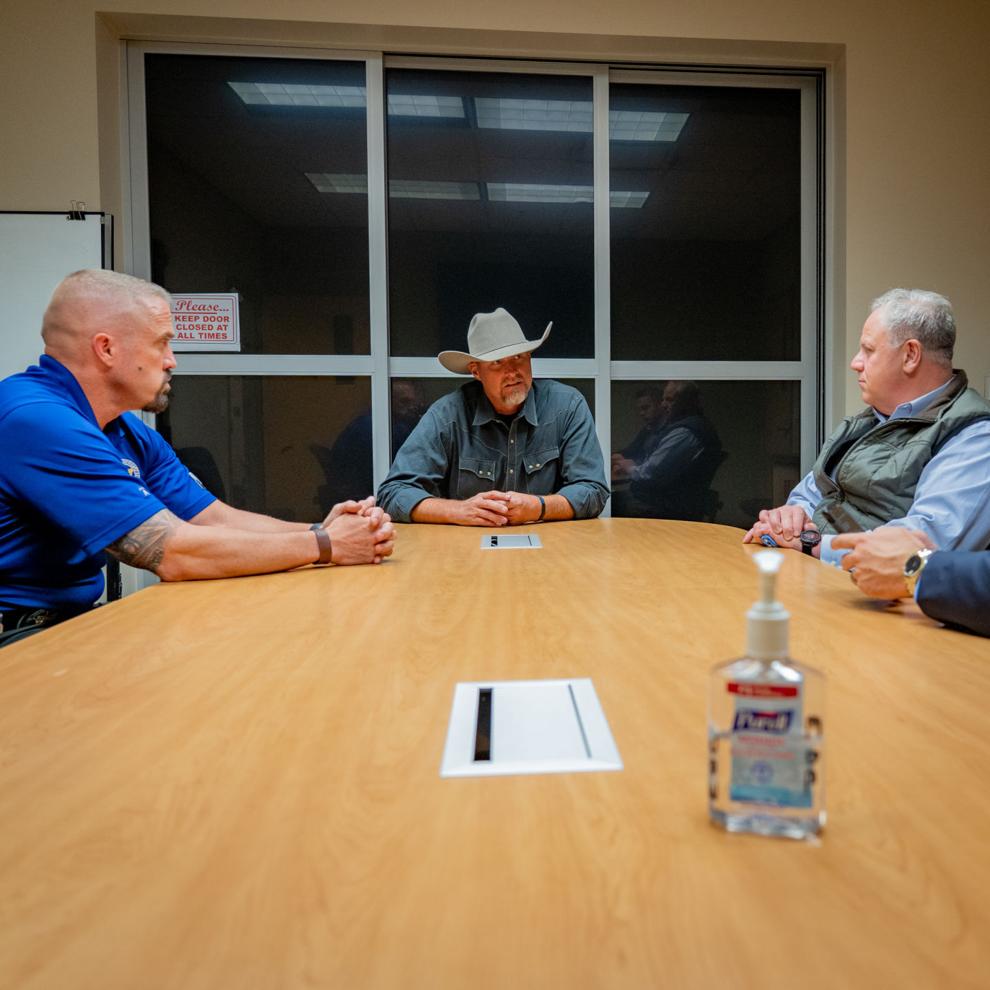 Lamb said law enforcement agencies in general have seen a decline in the number of officers within their ranks, but by combining forces, both Interior and PCSO have benefited by sharing scarce resources and manpower. The collaboration between the two departments could become a model for other local and federal law enforcement agencies to follow, Lamb said.
"We're looking at innovative ways to work with the Pinal County Sheriff's Office," Bernhardt said.
Both Lamb and Bernhardt declined to describe what kinds of joint projects the two offices might work on together in the future.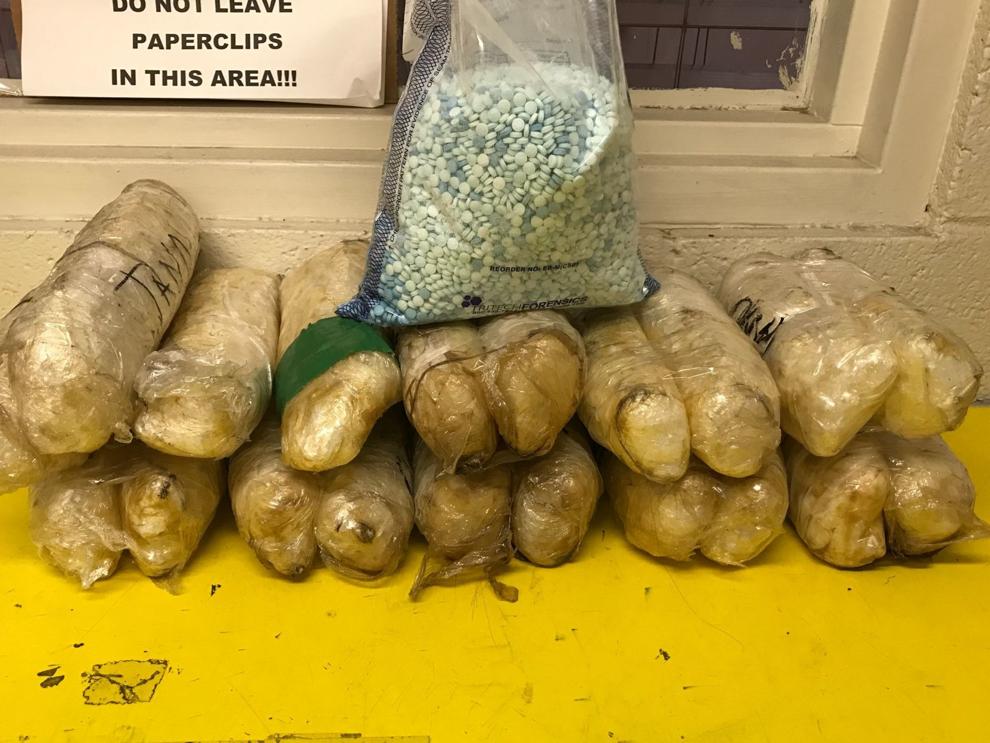 Lamb announced the recent seizure of 20.6 pounds of methamphetamine and 18,000 fentanyl pills found hidden inside a fire extinguisher during a traffic stop on Interstate 10 Oct. 13 in Eloy. The drugs had an estimated value of $200,000.
Jesus Figueroa Romero, 20, was arrested on suspicion of possession of dangerous drugs, possession of dangerous drugs for sale, transporting dangerous drugs, possession of narcotic drugs for sale, possession of narcotic drugs and transportation of narcotic drugs.
Romero allegedly told deputies that he had responded to an ad for work and was tasked with moving the drugs.
Bernhardt also made tours of several Arizona businesses that signed Trump's Pledge to America's Workers. Those businesses included Tombstone Tactical in Phoenix, a gun, ammo and supply store; Marsh Aviation in Mesa, which repurposes aircraft to fight wildfires; and the aerospace and defense company Raytheon Technologies in Tucson. Companies that sign the pledge promise to expand programs that educate or train American workers.