FLORENCE — Pinal County Recorder Virginia Ross and Elections Director Michele Forney are encouraging voters who have questions about the election to call their offices.
Ross acknowledged to PinalCast that there is a lot of misinformation on voter registration, early voting and voting at the polling place floating around in the media or on the internet. The best place to find out the correct answers to questions on voting or voter registration is to directly call either the Pinal County Recorder's Office or the Pinal County Elections Office, she said.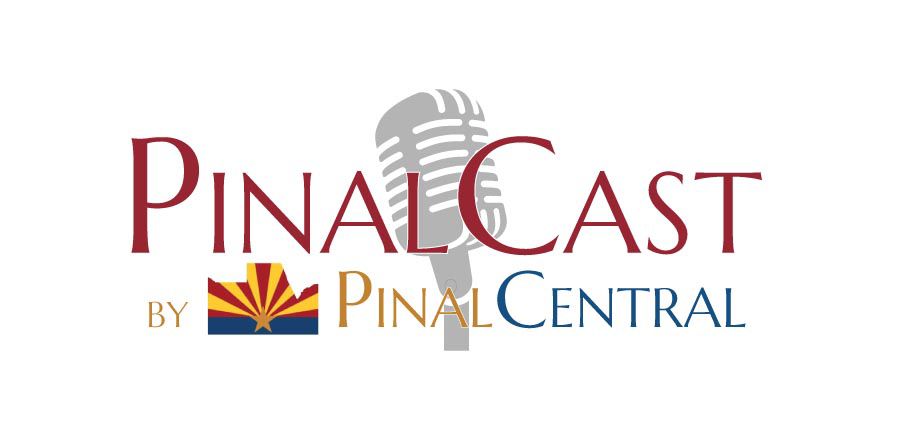 Arizona residents who are not currently registered to vote have until Oct. 5 to register in the county they live in, Ross said. Most people are automatically registered to vote when they register their vehicle or get a driver's license or state ID in Arizona.
Residents can also register to vote or update their address through servicearizona.com, Ross said. They also have the option of picking up a voter registration form at the Recorder's Office and there are many voter registration groups that are circulating voter registration forms. Those forms can be returned in-person or mailed to the Recorder's Office.
If a voter has moved, they must reregister to vote at their new address, she said. Otherwise, the voter may be given a provisional ballot at the polls and if the voter's information does not match the registration, the ballot will not be counted.
Forney also pointed out that Pinal County is one of the few counties left in the state that still requires voters to vote at their assigned polling place on Election Day, if they haven't cast an early ballot.
Poll workers can easily check to see if a voter is at the correct location using the department's "poll pads," electronic tablets that can access voter registration information for any registered voter, she said. The tablets can even print out a map to a voter's correct polling place or text the map to the voter's phone.
Residents who want to check their voter registration can do so online at the Recorder's Office webpage, https://www.pinalcountyaz.gov/Vote/Pages/Home.aspx, or at my.arizona.vote, she said. Voters can also request a one-time early mail-in ballot or request to be added to the permanent early mail-in ballot list at the same website.
"We have seen a huge surge for mail-in ballots," Ross said. The office expects to mail out nearly 160,000 mail-in ballots to Pinal County voters who have requested them. In past elections, about 65% of registered voters in the county have requested a mail-in early ballot, she said. This year, nearly 70% of the 240,000 active registered voters in the county have requested an early mail-in ballot.
PHOENIX — Nationally and in Arizona, as Nov. 3 approaches, many Arizonans still have concern…
Ross is recommending that voters put their mail-in ballots in the mail at least seven days before Election Day to make sure the ballot reaches the Elections Department in time to be counted. They can also drop the ballot off at any Pinal County polling place on Election Day.
"We have to receive it by 7 p.m. on election night," she said. "That's received it, not postmarked by."
Voters can check to see if their ballot has been received by the department by visiting the recorder's election website or my.arizona.vote.
"If you have a concern (about whether your ballot made it to the department), go vote (at the polls)," Forney said.
The department will only count the first ballot it receives from a voter. Poll workers also have access to information about mail-in ballots and their "polling pad" will alert them if the department has received an early ballot from that voter.
Voters who don't believe the system can vote a provisional ballot at the polls, Forney said. However, the department will only accept the first ballot it receives from a voter. Any additional ballots will not be counted.
If a voter realizes they've spoiled their mail-in ballot by voting for more than one person or marking the wrong candidate, they can request another ballot by calling the Recorder's Office, Ross said. Voters who spoil their mail-in ballot can request a new ballot twice. After that, they will be requested to vote at the polls on Election Day.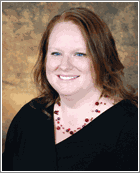 On Election Day, voters who spoil their ballot also have two chances to request a new ballot, Forney said. After that, a poll worker will ask them if they need help filling out their ballot.
The signatures on all early mail ballots are checked by the Recorder's Office before they are forwarded to the Elections Department to be opened and counted, Ross said. Staff in the Recorder's Office receive special signature and elections training on how to verify signatures on a regular basis.
The office also has multiple signatures for each registered voter on file, she said.
"We can tell husbands from wives and fathers from sons," Ross said. If there is any question about a signature on a mail-in ballot, the office will call the voter directly to confirm the ballot is theirs.
Voters can also vote early in-person starting on Oct. 7 at the Recorder's Offices in Florence, Casa Grande and Apache Junction, Ross said. Drop-off boxes for early ballots will be available in Coolidge, Apache Junction, Arizona City, Casa Grande, Eloy, Florence, Maricopa, Oracle and San Tan Valley. The county's voter van will also be circulating to different communities to provide a place for early voting.
Those who vote in-person will have to bring some sort of ID with them. That can include an Arizona driver's license or state ID or a federal or tribal ID that includes the voter's name, address and photo, Ross said. There is also a list of several other forms of non-photo identification, such as utility bills or a valid Arizona vehicle registration, that can be used to confirm a voter's identity at the polls. However, a voter must present at least two forms of non-photo ID with their name and address on it in order to vote. A list of valid forms of photo and non-photo ID is available online under the FAQ section at https://www.pinalcountyaz.gov/Vote/Pages/Home.aspx.
The Recorder's Office and Elections Department are also making it easier for people who may not be able to leave their home, either due to an illness or because they are quarantining due to COVID-19, to vote on Election Day, Ross said. Voters who are homebound can request online that a ballot be delivered to their home by a team of bipartisan election officials. These officials will take a ballot to the home on election day, collect it from the voter and return it to the Elections Department for counting.
The pandemic has also required the Recorder's Office and Elections Department to put new systems in place to protect the health of employees and voters.
Ross said her office has been following social distancing guidelines, offering employees the use of personal protection equipment and frequently cleaning counters, pens, doors, etc. They've also requested that visitors wear a mask inside the office but do not require masks of visitors.
Forney said polling places on Election Day will have cleaning equipment, personal protection equipment for employees, hand-washing or sanitizer facilities and extra masks for voters who may want one but forgot their own. The department will not turn voters away for not wearing a mask, she said.
Poll workers will also control how many people will be allowed in a polling place to vote at one time, she said. If a polling place becomes too crowded, poll workers will ask voters to wait outside until there is enough room. Tickets will be given out to waiting voters to make sure that everyone has a chance to vote.
Forney said the department does not expect long lines at the polling places this year. She recommended that voters who want to vote on Election Day and avoid any possible lines should vote in the mid-morning or mid-afternoon. The busiest times of day at the polls are typically when the polls first open, at lunch time and just before the polls close, she said.
The department is also offering curbside voting for people who want to vote on Election Day but don't want to go into the polling place, Forney said. A sign outside each polling place will list a phone number for curbside service. Once a voter calls the number, a team of two poll workers, one from each political party, will be dispatched to the vehicle, where they will check the voter's registration using their polling pad and make sure the voter is at the correct polling place.
Once that information has been verified, the team will go back into the polling place to retrieve a ballot that has been tucked inside a privacy envelope. The ballot will be handed to the voter to fill out. Once the ballot has been filled out and returned to its privacy envelope, the poll workers will collect it, bring it back into the polling place and drop it in the ballot box.
Forney said she doesn't expect any trouble at the county's polling places from residents or groups who may want to watch to make sure that ballots are being handled properly. There have been comments in other states on social media from various groups, some who have stated they will be armed, who plan to observe polling places on Election Day in those state.
Forney said each county in Arizona has typically welcomed members from each political party to send one observer to each polling place on Election Day. Each party is also allowed to have one person observe the counting of ballots on election night.
The Elections Department also has a good working relationship with all of the law enforcement agencies in the county and will call them if a situation arises, she said.
Ross said voter fraud in the county is very rare. She could only think of one case of blatant voter fraud in the last several years, where a man tried to re-register his deceased spouse. Ross' office caught the attempt well before the next election and the man was prosecuted and fined.
Forney said voters can expect to see the first series of election results around 8 p.m. on Election Day. Those results will continue to change until every valid ballot is counted.
In Arizona, elections officials have 20 days after an election to finish counting ballots and present the finalized results to the county Board of Supervisors.