ORACLE — Oracle School Board President Jeff McClure is hoping to bring his ability to work with others and his success in business to the Pinal County Board of Supervisors as representative for District 4.
District 4 includes Maricopa, Arizona City, Picacho, Red Rock, Saddlebrooke and Oracle.
McClure has served on the Oracle School Board for the last eight years and as its president for the last five years.
"It's very near and dear to my heart," he said. "I think that in the county I can bring forth some of that energy that I put into the school district and other places and try to help the county be better than it is when I got there."
The best way of doing that is to talk directly to the residents of the county, McClure said.
"I could sit in an office and say these are the services we need to provide, well that really doesn't work, because you can't do it from the top down. You need to go out and communicate with your constituents and find out what works for them, because maybe they have a better idea of what you're doing."
McClure also pointed out that politics is a very local thing. What works for one area of the county may not work well for another area.
He does, however, see four major problems that the county is currently facing and will face into the future: roadways, housing, water and the economy.
All of these problems are connected, he said. As more people move into the area more homes are being built and more roads are needed, which also means more water is needed. At the same time, large industries are looking at moving to Pinal County, which is great for the economy but there aren't enough unemployed workers to fill the new jobs. That means that the industry has to import workers from other areas, usually out of state, to move here and take jobs. That increases the need for more houses and more water.
McClure said he doesn't have a solution to these problems but he's willing to work with other members of the board and the community to find possible solutions.
He also wants to make sure that the county is prepared for a possible downturn in the economy. Things are going well now and there is money coming for needed repairs and other items, but the Board of Supervisors also needs to make sure that the county is investing that money into projects that won't have to be cut during a recession.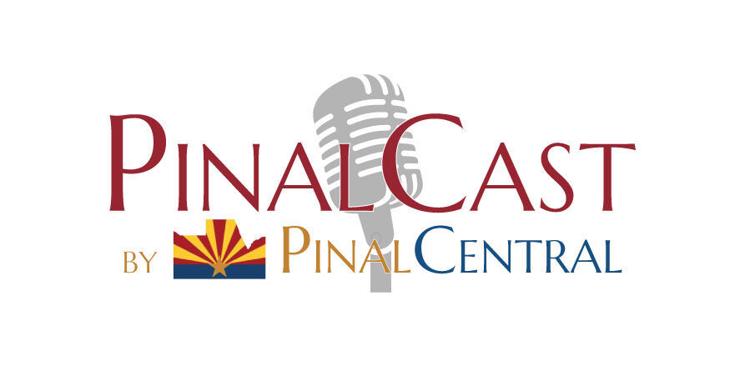 McClure said he weathered a number of recessions while operating his business and it's always good to have a reserve fund and a plan for the down times.
It's also good to look for inefficiencies while times are good, he said. That way a business owner can streamline things and make necessary cuts while revenue is still coming in, so the cuts that may have to come during a recession aren't as bad.
In the business world, McClure owned Paste-Well Corp., which manufactured a machine used by contractors to apply paste to commercial vinyl. He was also a partner in a California ice-management company that sold ice machines for drink dispensers.
McClure said because he isn't on the Board of Supervisors, he's not sure if there are any great inefficiencies in the way the county is run.
He would also like to create a long-term strategic plan, one that looks out at least 10 or 15 years into the future.
Things may change before the county ever reaches that date, but having a plan in place when a recession hits or even when the economy is booming leaves less room for panic or overspending.
That plan also needs input from every department and the public, as well as the Board of Supervisors, he said.
It takes a team to build a good community and a good government and McClure said he wants to be a part of the one that continues to build Pinal County.