CASA GRANDE — Linda Patterson is hoping to bring her passion as a long-time educator to the Arizona Legislature to help bring back the state's education system and improve health care, wages and affordable housing options.
Patterson is running for the Democratic nomination for Senate in Legislative District 11, which covers Arizona City, Maricopa, Marana, Oro Valley and part of Casa Grande and Eloy. She is a retired high school social studies teacher, high school intervention counselor, principal and public administrator who worked in education for more than 30 years.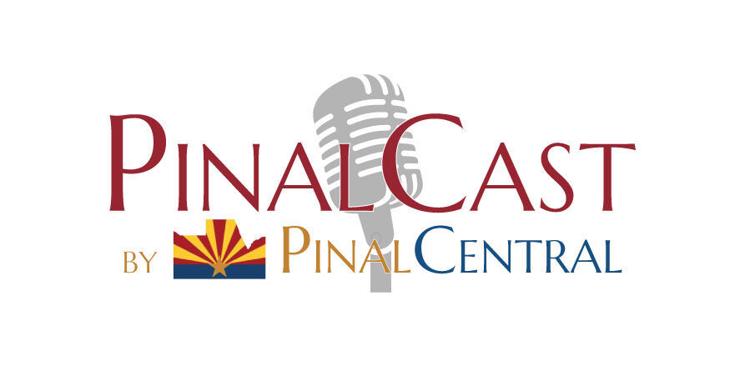 Public service has always been a part of her life, she said. She's always tried to work in school districts in low-income communities that needed the most help.
"One of my priorities as a public school teacher was I always went into the places where I could make the biggest difference," she said.
She sees politics, which is something she's been interested in since she was in high school, as just another way to use her skills to serve the public.
"I tend to be very intentional and very dedicated when I approach something. So I think when you combine my experience and my skill set it's just a natural that I would go into public service in a different arena and that's the state Legislature," she said.
Patterson said she's not interested in the extremes on either side of the political system. She said she's more pragmatic about what needs to be done.
"You've got to have people in the middle range of things," she said.
Over the last 40 years, Patterson said she's watched funding for Arizona's education system be "decimated" by the Legislature and she feels that it's time for a change.
"If you don't have funds for education, you can't pay teachers well, which means you can't recruit teachers to stay in the profession. You have buildings that are unsafe, because right now our infrastructure is absolutely crumbling in schools," she said. "And you can't do the professional development with teachers where they can really use their talents to create greater options for students."
Patterson said she isn't interested in raising income, property or sales taxes on Arizona residents. She is interested in reducing some of the tax breaks that corporations are getting in Arizona.
"We have billions of dollars being given away to corporate Arizona every year in our tax structure," she said.
She would use the money from "buttoning up" those corporate income taxes to fund higher teacher salaries to attract better teachers, funding for professional development for teachers and funding for new schools and repairs to existing schools.
Health care is also a major priority of Patterson. She's had some major health care issues in the past that she was able to take care of because she had access to and could afford health care.
"I'm acutely aware that there are people that can't afford, that it's not accessible or affordable to them to have health care and that's just not fair," she said.
Patterson said she's not on the Medicare-for-all bandwagon but she does believe that the state should "reconstruct" funding for KidsCare and AHCCCS, the Arizona Health Care Cost Containment System, which provides health care for some of the state's poorest residents. Both programs have had their funding cut dramatically over the years.
She's also looking at ways to boost the state's supply of affordable housing. There's just not enough affordable housing stock out there, she said.
"The middle class has been decimated over the past 10 years and people can't afford housing," she said. "We are one of the few states that our state government doesn't come in and doesn't build a safety net for people with housing."
Patterson suggested looking at what other states have done, such as creating a sliding scale to help residents who may be working two or three jobs to afford housing.
Fair wages is another issue Patterson would like to tackle.
"Our whole world is changing and we need to look at developing better economies for people in our state. It's time to make changes," she said. "We've depended too long on limited resources for people and those are drying up with technological changes."
She pointed to the new Lucid plant as an example of the technological know-how that people are going to have to have in order to get a job in the new economy.
She suggested tackling two birds with one stone by using some of the income taxes recovered from corporations to help fund roads and other infrastructure projects throughout the state and look to bring in new businesses such as solar technology into the state. Both types of projects bring in jobs that have higher, middle-class wages that can help residents, Patterson said.
"I think it's a matter of priorities. We've got to go in and be futuristic and vision driven and say 'We need to create an economy for the next 30 years," she said.
Patterson is also concerned about climate change and the state's supply of water. Both issues will require a solution that not everyone will be comfortable with but will have to be addressed.