CASA GRANDE — An Eloy-native who once served in U.S. Rep. Tom O'Halleran's office and more recently served on the Red Rock Elementary School District board has thrown her own cap into the political ring.
JoAnna Mendoza is one of two women Democrats running for Arizona's District 11 state Senate seat to represent parts of Casa Grande and Eloy, Arizona City, Maricopa, Marana and Oro Valley.
"I am a unique character because of my background. I am a veteran," she said. "I have a lot of unique experiences that I think lend themselves to being able to get stuff done, working across the aisle with other legislators."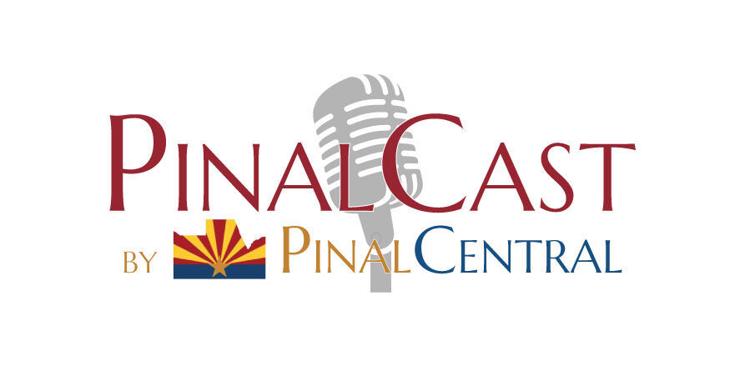 Mendoza is an Eloy native, growing up on her family's cotton farm and working the fields until she could get a job at age 16. She's also a 20-year veteran of the Navy and Marine Corps, where she served tours in Iraq and Afghanistan and as a drill instructor.
She left the Marines after her son was born and came back home to Arizona, where she found it more difficult than she expected to find a civilian job.
There are multiple businesses and states who tout veteran-friendly hiring practices, but there is also still a surprising amount of bias against veterans, she said.
For example, despite having years of leadership experience in the Marines listed on her resume and no experience driving large trucks, one employer suggested Mendoza look at driving trucks.
Mendoza did land a job in adoption and foster care for adults and children with special needs.
"That was really purpose-filled work," she said. She loved the work, but it can be emotionally and mentally draining and stressful.
After one extreme case that involved abuse, Mendoza said she was unable to continue.
She was able to find a position helping her fellow veterans in O'Halleran's office in Casa Grande. She also found herself spending a lot of time working to connect district residents with state and local resources.
"That's where I really realized that there were a lot of things that were not being done in this district. There was just this gap," she said. "Folks were coming to us with issues that really should have been handled at the state level."
At the same time, Mendoza was serving as a member of the Red Rock Elementary School board, where she found a similar problem. The district's schools were badly in need of funding for repairs and upgrades, but the specific state fund set aside to provide money for such things was underfunded.
Mendoza said she felt it was time to use the leadership skills she had developed in the military and the political experience she had gained as a school board member and working in O'Halleran's office to bring some changes to the state Legislature.
She also wanted to provide an example to her son of how important it is to fight for what you believe in. That includes, when she can't find a babysitter, taking her son to campaign rallies, meetings and speeches.
If elected, Mendoza wants to fight for better funding for education in the state including better teacher pay and more funding for school infrastructure.
She also plans to fight for better health care options for all.
"The pandemic has really highlighted a lot of gaps in the health care system," she said. "Even those who have health care coverage have really struggled."
The needs of active military members and her fellow veterans are also on her list of things to accomplish. In particular, making sure that active military members are aware of their voting rights, even when they're serving overseas.
"There's a lot of work to be done in Arizona," she said.