MARICOPA — A Maricopa mother charged with abuse may have made more than $100,000 a month off the YouTube videos she made of her adopted children, a website says.
Social Blade, a website that calculates the financial earnings of YouTube channels, estimated Machelle Hobson's videos were generating up to $142,000 in monthly revenue. In the 24 hours after news broke on Tuesday of the mother's arrest, the channel listed more than 2,000 new subscribers.
YouTube told the Washington Post it had "demonetized" Hobson's channel after learning of her arrest.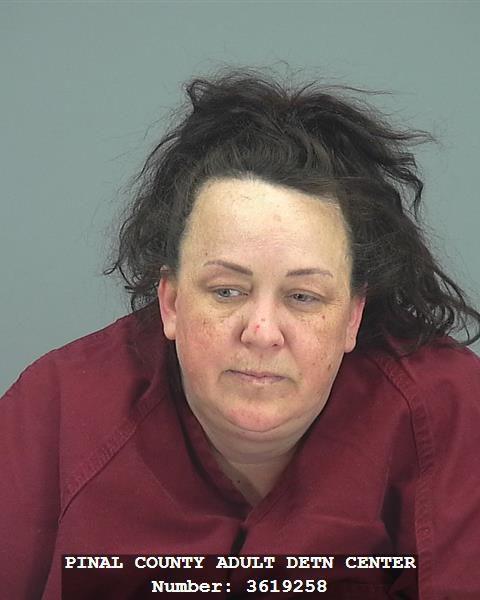 Pinal County Attorney Kent Volkmer said his office will hold Hobson accountable after she allegedly abused and imprisoned her adoptive children.
The county's chief prosecutor released a statement on Wednesday, announcing his office was reviewing charges brought against Hobson, 47, and her two adult sons.
The three suspects were arrested last week by the Maricopa Police Department after Hobson's younger children reported being severely punished for not participating in YouTube videos the family published online.
Ryan Hackney and his brother Logan Hackney were arrested on suspicion of failing to report abuse of a minor.
The children alleged they would be locked in a closet for days, starved, doused in pepper spray and held under water, according to MPD. Some of the children also alleged they had been sexually abused.
The family's YouTube channel had over 800,000 subscribers and 200 million views. As of Wednesday, the channel remained active and had not been taken down.
Volkmer's office said it takes child abuse cases very seriously and is currently reviewing Hobson's case to determine the best course of action. While PCAO considers the allegations "highly disturbing," the agency reiterated that Hobson is considered innocent until proven guilty in court.
"Children are our community's most precious resource, and this office is committed to holding those individuals who choose to harm them fully accountable for their actions," Volkmer said in a statement.
Hobson remains detained in the Pinal County jail on $200,000 bond and will appear in court next week. Her two sons were released on their own recognizance on Tuesday.
The Arizona Department of Child Safety says it removed the children from the home.
The state agency said it took the children from Hackney's home Thursday, one day before her arrest. It cited confidentiality laws in declining to answer questions about Hackney, including whether it had prior contact with her or received prior complaints.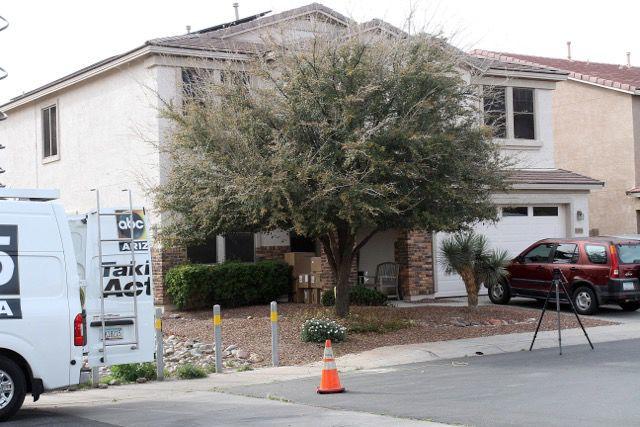 In Maricopa, neighbors on the quiet, suburban street where Hobson lived were reeling from the news. Sarisa Fragua said she rarely saw the woman or the kids since they moved in two years ago. They never played outside like other children in the neighborhood. They were usually only seen going from a car to the house.
Fragua did recall seeing the children filming a video outside last summer. One of Hobson's adult sons was directing the kids on a pathway behind Fragua's backyard. The children, some of them in costume, appeared unhappy anytime the camera wasn't on them, she said.
"They would just stand there. They didn't want to be there. You could tell that," Fragua said. "It was just weird, but I didn't think anything of it."
The son's interactions with them were terse but did not seem abusive, according to the Fragua.
No one answered the door at the Hobson home, a two-story house in a bedroom community of beige, stucco family homes. There were still cars in the driveway and unopened packages addressed to Hobson piled on the porch.