FLORENCE — The Pinal County Board of Supervisors will discuss how the county can fight COVID-19 through improved ventilation at county buildings at a meeting in the near future.
Clark Vangilder, a Central Arizona College physics professor, urged the board Wednesday to improve the county's indoor air quality to slow the spread of the coronavirus. He said keeping people 6 feet apart works great for protecting them from droplets but "doesn't work at all" to protect people from the virus in aerosol form.
"Masks reduce aerosols by 75% if everybody is wearing them," and HEPA filters can reduce aerosol concentrations by 90% or more, Vangilder said.
He suggested the county filter all the air that it can and measure carbon dioxide, keeping it less than 800 parts per million. He further suggested upper room germicidal ultraviolet lights, which have been shown to kill viruses including coronavirus.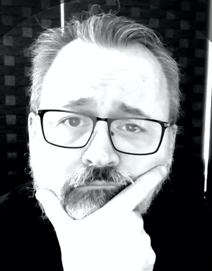 Physicists, chemists and engineers have been studying indoor air quality for decades, Vangilder said. "There are no silver bullets in the fight against COVID. It's a comprehensive solution set that wins the game," he told the board.
MERV filters in air-conditioning units have reduced overall costs and increased productivity with a healthier workplace. "This is as much a good public health decision as it is a good business decision."
Not every solution is high-tech. "Intermittent occupancy," or taking a 10-minute break outside every hour, can reduce aerosols in the workplace and reduce indoor airborne transmission, Vangilder said.
"In this way, physics underwrites the check that public health can take to the bank. Inside is where nearly all transmission events occur for COVID-19, and thus inside is where the air quality fight must be fought." He said these precautions will work in the office, at home, in the prisons and in schools.
Vangilder concluded that he'd be glad to volunteer his service if the board wants further information.
Supervisor Steve Miller, R-Casa Grande, said he'd like to see this topic in a future study session. Board Chairman Anthony Smith, R-Maricopa, directed the acting county manager to study county facilities, including the jail, and schedule a study session for the board.