MARICOPA — The construction of an east/west corridor in the city would close area roads for months but would save time and money, an official says.
Mike Riggs, Maricopa public services director, said planners are 90% finished with design plans for the project, which is to be completed in December. The route is in the area of Farrell Road between Porter Road and State Route 347.
"We're super excited to be moving forward," Riggs said.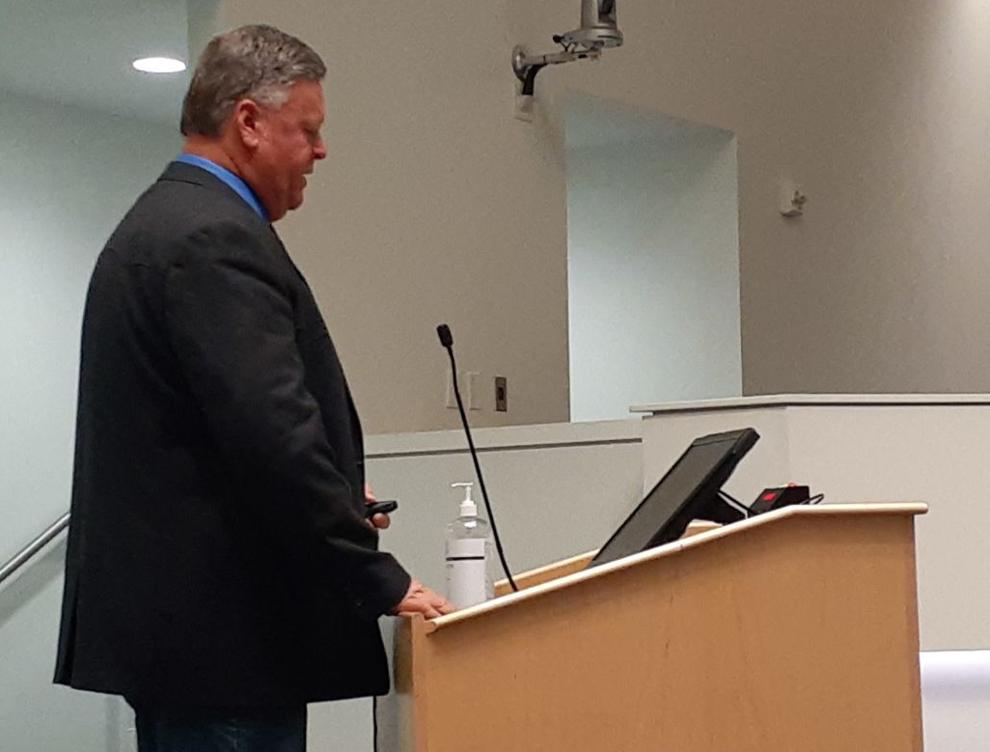 Sunland Asphalt has been selected as the construction manager for the project. Riggs said the city hopes to start in February or March of next year. 
Riggs said the roadway, dubbed Sonoran Desert Parkway, is expected to include a four-lane bridge over Porter Road. From Porter Road up to State Route 347, it'll be a four-lane parkway, and eventually six lanes when traffic warrants widening.
He said this could be roughly an 18-month project. If there is a full closure on Farrell Road and Porter Road during construction, it would reduce the timeline by five months and take off over $4.1 million on the project, giving the project a price tag of less than $31 million.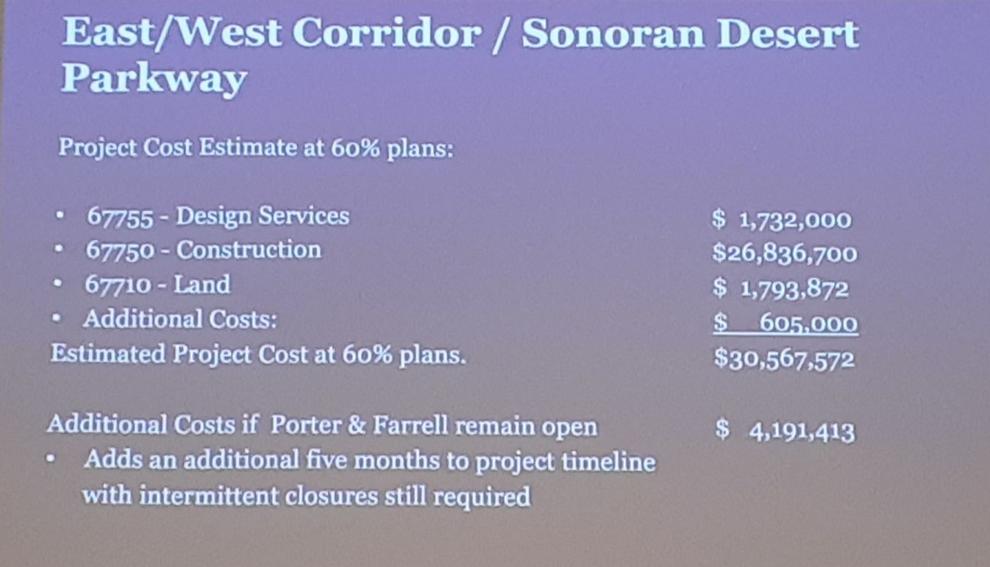 He said city staff thought it was a large enough amount to have the full closures of the roads during the project construction. On Porter Road, it would start just south of Santa Rosa Crossing to Palo Brea. There will still be access through Porter Road for Crossing residents to Maricopa-Casa Grande Highway.
Riggs told the Maricopa City Council Tuesday that staff has worked with landowners to the east on safety regarding trains stopping on the tracks on Porter Road. The city has come come up with a temporary access road that staff worked with fire and police on.
This access would be from White and Parker Road, go through the old feedlot and come back out onto Porter Road. It's not a road open to the public 24/7; it'll be a locked and gated road that fire and police have access to when there's emergency calls that happen and trains are blocking the normal route. It'll be a 20-foot all-weather access road.
Councilman Vincent Manfredi asked how this construction would affect the housing construction on Farrell Road.
Riggs said the city is working to have access to those sites. 
Councilman Henry Wade wondered about residents living on Farrell Road and how they would have access. 
City Manager Rick Horst said there would be full public access on Farrell Road from SR 347.
Riggs said Farrell Road would be closed from 11-13 months once construction starts.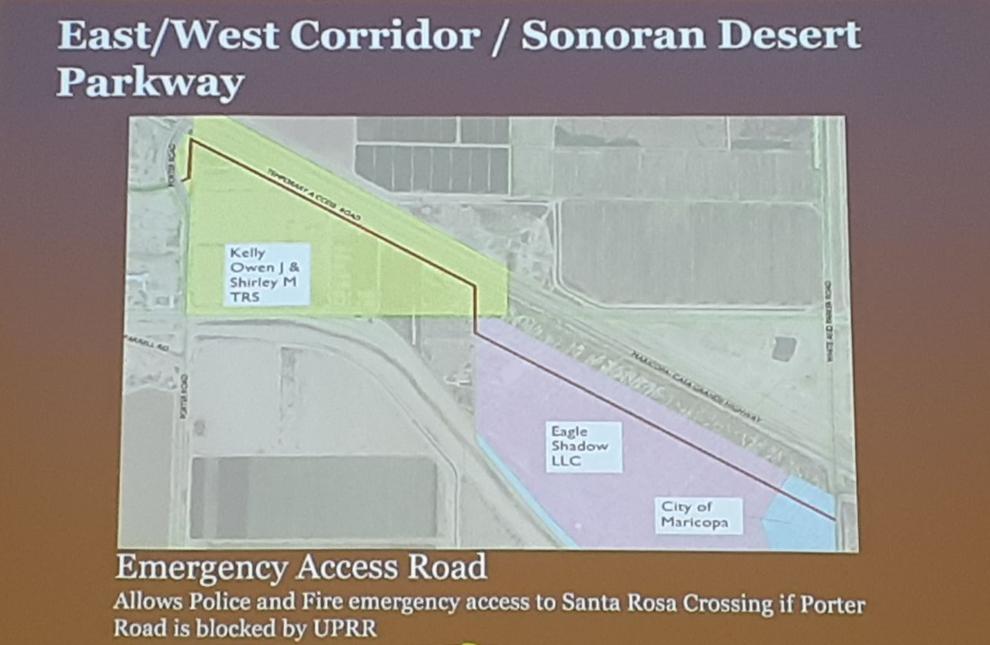 Mayor Christian Price wanted to know what was being done to notify residents of the east/west corridor construction and Ak-Chin Indian Community's involvement in the project.
Riggs said Ak-Chin has been in all the monthly conversations and made aware of what is going on. He said residents haven't yet been informed by mail since the project is still in the planning stages.
Price wanted to have a timeline of the project to send in an email to the chairman of Ak-Chin about the Farrell Road closure and other things concerning the project.
Riggs said they'll put out electronic message boards on both sides of Farrell Road letting people know about the road closure dates. He said at a minimum those boards would be put out 30 days before the project.
Horst said that though it may be an inconvenience, it would be much harder to leave the roads open.
"Even if we tried to allow it to be passable, it's stop and go traffic, one lane at a time waiting, so it may be quicker to go around than try to go through," Horst said.