ORACLE -- Nestled among the trees, with views of the Galiuro and Santa Catalina Mountains, Camp Corral at the Triangle Y Ranch is a place where kids can be kids.
And for the children of wounded military men and women, the traditional camp experience is an oasis and a break for the stress and challenges they sometimes face.
From June 20 to 25, Camp Corral welcomed 71 children to its week-long session in Oracle, offering them a chance to find respite, build self-confidence, connect with fellow military kids and develop coping skills.
"The children of wounded warriors often face stressful challenges serving as caregivers for their families," said Hannah Hutler, chief impact officer at Camp Corral. "This gives them a chance to relax and just be kids for a while."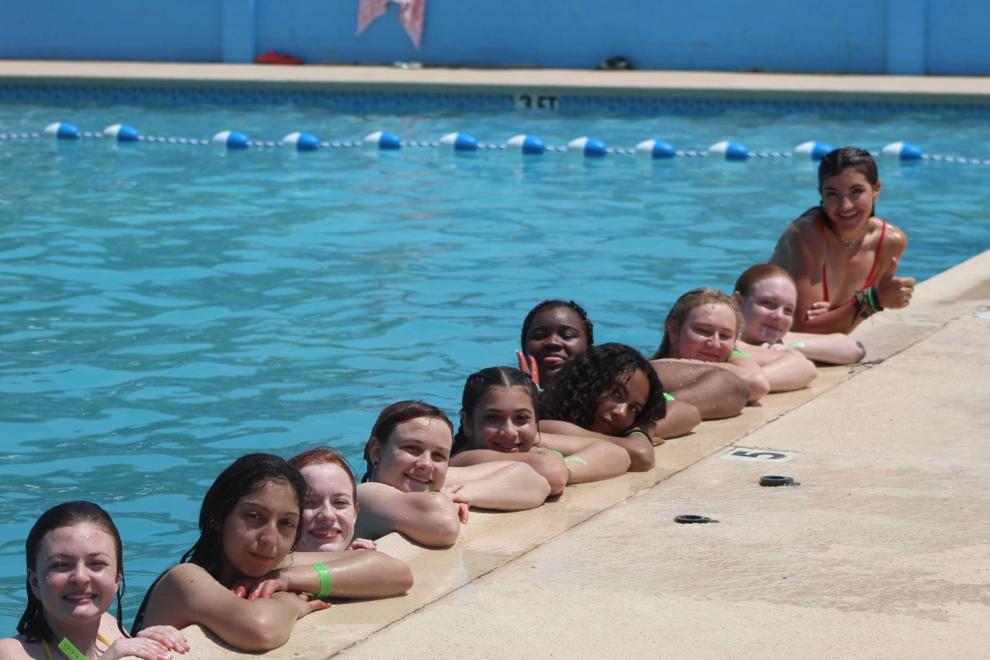 The camp in southern Pinal County features the regular lineup of traditional camp activities including swimming, hiking, putting on plays, telling stories around a campfire and making s'mores.
But children also find camaraderie among their peers who are in similar situations and understand life with a parent who was wounded in action, Hutler said.
"Many military kids need the opportunity to find their tribe — their group of people who accept them and support them. This is especially important after a family separates from service," the Camp Corral website said.
In a recent survey, about 60% of parents of children who attended Camp Corral remained in contact with friends they made at camp, the Camp Corral website said.
About 70% of parents say that attending the camp had significant improvements on their child's mental health, Hutler said.
The camp tries to reach kids from across the country. Camp opportunities are offered in several states.
Among the children attending the camp in Oracle this year were 40 from Arizona, two from Iowa, three from Washington state, seven from California, seven from Texas, eight from New Mexico and four from Kansas.
Campers in the program are between the ages of 8 and 15.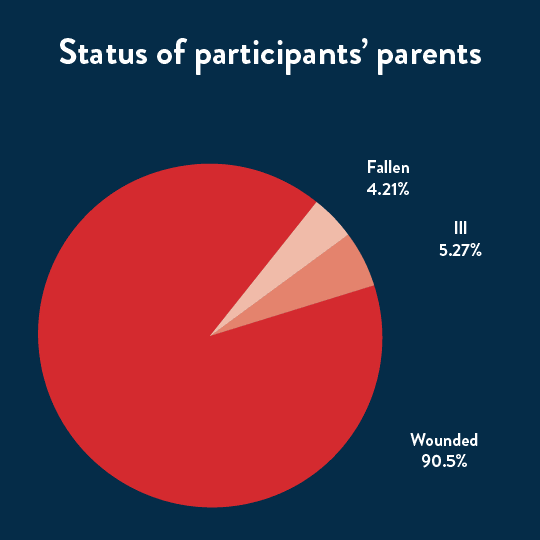 While at the camp, they stay busy even when temperatures are warmer than usual, said Andy Hockenbrock, executive director of Triangle Y Ranch Camp and Retreat Center.
"Since Triangle Y Ranch Camp is at 4500 feet on the backside of the Santa Catalina Mountains, we are usually 10 degrees cooler than the Tucson metro area and 15 degrees cooler than most of the Valley," he said.
But when temperatures reached 106 degrees last week, some activities were moved inside.
"When those higher temperatures hit, we move things around on the schedule and do things like climbing towers and horseback riding in the morning and swimming, crafts and STEAM (Science, Technology, Engineering, Arts and Math) programs in the afternoon when it is hotter," he said.
Efforts are made to ensure everyone stays hydrated.
"We make sure that every person has a water bottle and we have water stations through camp. We even have a mobile water station we call the 'water buffalo' driving around camp to refill water bottles," Hockenbrock said.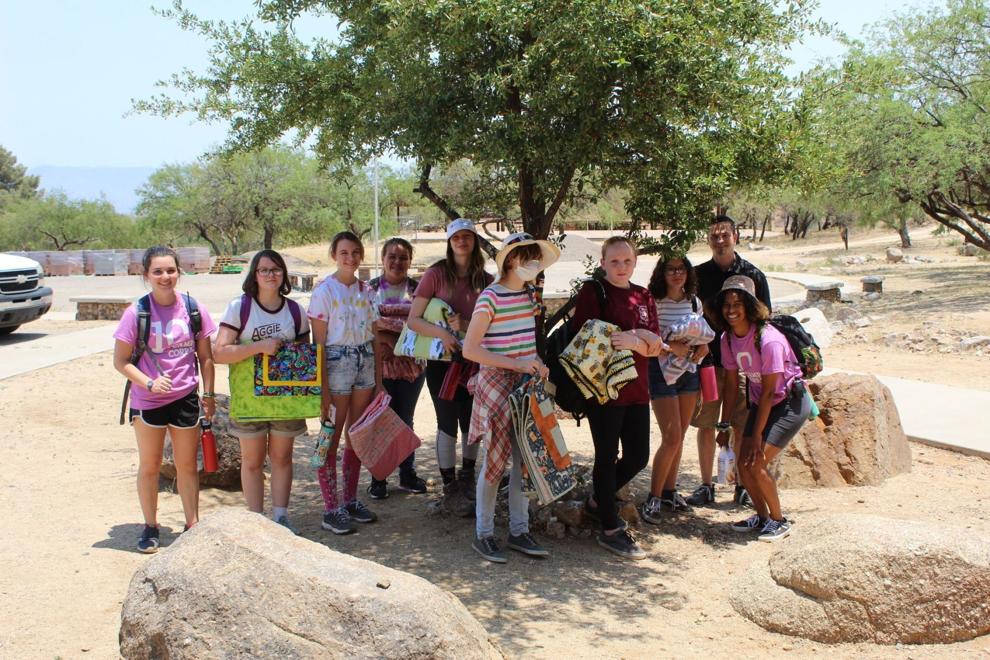 Camp Corral is a nonprofit organization. Summer camp experiences are provided at no cost to children of wounded, injured or fallen military service members.
Its founding sponsor is Golden Corral Corporation, which has raised more than $5 million for Camp Corral over the past few years with a fundraising campaign.
Those who wish to see if they qualify for Camp Corral, or those who wish to donate, may go online to campcorral.org.