FLORENCE — Three top officials who've been in positions that allowed them to become well-acquainted with Pinal County over the last six years are in the running to be the next county manager.
The Board of Supervisors interviewed candidates behind closed doors June 5 and agreed on a list of three finalists for the job: Louis M. Andersen, Pinal's public works director; Christopher Keller, chief civil deputy in the Pinal County Attorney's Office; and Leo Lew, assistant county manager.
The supervisors are expected to conduct further interviews and select one as the new manager before current County Manager Greg Stanley retires in October. Two months ago, after Stanley announced his retirement, the supervisors said they would begin looking for his replacement within the county's existing ranks.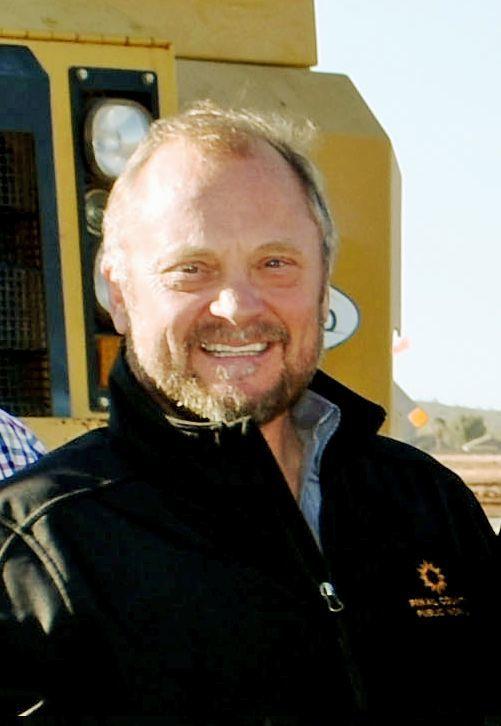 Louis M. Andersen
Andersen's resume says that as public works director, he already works with more than 200 professional colleagues while administering a $130 million annual budget. He further negotiates and administers contracts and intergovernmental agreements; coordinates and collaborates with 11 cities and towns, Pima and Maricopa counties, four tribal communities, two metropolitan planning organizations and one council of governments.
He coordinates the operations and activities of the Public Works Department; manages priorities, identifies critical issues, resolves conflicts and assures the effective completion of public works projects; and successfully coordinates Public Works Department programs and strategies. He also ensures his department's compliance with county policies and local, state and federal regulations.
Andersen lists among his top contributions and accomplishments several of the county's recent major road and bridge projects. The first three phases of Hunt Highway expansion were completed on time and under budget, he said. He also reorganized his department and eliminated three mid-level management positions, reducing cost and increasing customer and staff response times. Among other accomplishments, Andersen:
Created the county's Real Property Division, establishing an accurate inventory of all Pinal County properties and a process to vet each one through all departments prior to disposition. To date, 55 county-owned properties have been sold and are back on the tax rolls.
Coordinated the Pinal Regional Transportation Plan, working with the Central Arizona Governments and cities and towns to develop a regionally supported plan for transportation infrastructure that was approved by voters.
Successfully negotiated multiple land purchases and infrastructure improvements to secure the site selection of major developers to obtain more regional jobs.
Established the Public Works Department's first five-year Capital Improvement Plan.
Anderson is an Air Force veteran. He earned a Master of Business Administration degree from City University in Seattle and completed Kennedy School's Senior Executive Management Program at Harvard University.
Christopher C. Keller
According to Keller's resume, he has been chief deputy overseeing the Pinal County Attorney's Office Civil Division since January 2013. He oversees staff and provides legal advice to all county elected and appointed officials; works directly with county senior management, attends public meetings and executive sessions; drafts and reviews contracts, manages county litigation and risk management issues; confers with outside counsel; and advises special districts such as the public health and library district.
Prior to coming to Pinal County, he held several roles in the Maricopa County Attorney's Office beginning in 1994, including senior attorney in the property tax bureau. There he was responsible for all phases of litigation for more than 80 vacant land and agricultural property tax matters, including strategy, discovery, experts and settlement negotiation. He continued to advise Maricopa County on real estate transactions, contracts and procurement matters.
Keller also spent eight years as chief of the Maricopa County Attorney's Office Civil Division, where he managed more than 30 attorneys and 35 support staff dedicated to providing civil advice and litigation services to over 60 county departments, special districts and elected officials. He administered the departmental budget, coordinated outside counsel services and case strategies with the risk management department, negotiated contracts, personally oversaw executive sessions and provided day-to-day advice to the Board of Supervisors and county departments.
His other roles in the Maricopa County Attorney's Office included chief of the Litigation Bureau and chief of the Public Works Bureau.
He has also been an attorney in private practice and worked for the Ohio Attorney General's Office. He won Outstanding Public Service Employee from the State Bar of Arizona tax law section in 2011 and was the Maricopa County attorney's Civil Attorney of the Year in 1996. He completed Arizona State University's Institute for Public Executives in 2001.
Keller graduated from the University of Toledo College of Law.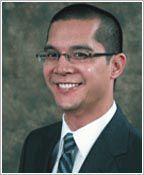 Leo Lew
Lew's resume says he has been assistant county manager since June 2013. In that time, he has also performed dual roles as the county's Office of Management and Budget director and public health director. He has also served as acting county manager in the county manager's absence. A certified public accountant, he came to Pinal County in 2009 as senior budget and research analyst and became OMB director in 2011.
Since then, he said Pinal County has gone from taxing 100 percent of its maximum primary property tax rate to only 63 percent; has reduced the primary property tax levy per capita by 22 percent; and has reduced the primary property tax levy as a percentage of personal income from 1.16 percent to 0.77 percent while increasing the quality and range of services. The county's credit rating has also improved from A+ to AA.
"I strive to intentionally create collaborative multidisciplinary teams to develop innovative solutions, foster positive working relationships and empower staff to meet objectives," Lew wrote.
He said he provides executive level support to the county manager, Board of Supervisors and other elected and appointed officials and provides executive leadership and direction to many other departments.
He helped to reduce costs by more than $500,000 in Behavioral Health/Public Fiduciary through changes in contract bed days and indigent cremations and helped to decrease the cost of detention health care by more than $300,000 while increasing the quality of medical care and teamwork with the Pinal County Sheriff's Office through outsourcing.
In Housing and Workforce Development, he created a Pinal County exclusive workforce development designated area that focused the service locally and increased funding to over $3 million. He created federal Community Development Block Grant entitlement designation, increasing funding from $130,000 to $1.3 million.
Lew worked for creation of a full local service Medical Examiner's Office, improving the cost effectiveness by over 10 percent and increasing the service locally to law enforcement, the justice system and families. Other counties want to contract with Pinal County for these services, and "we are currently exploring service delivery and cost models."
Prior to coming to Pinal County, Lew held positions with the city of Sacramento and the city of Scottsdale. He earned a Bachelor of Science degree in business administration with a concentration in accounting from California State University and has completed other certifications and continuing education programs, including the International City/County Managers Association's two-year leadership program.