GLOBE — Behind closed road signs in evacuated small towns in Pinal and Gila counties, blackened trees stand slathered with pink fire retardant as dust devils from the ashes of the Telegraph Fire twirl past.
Since igniting June 4, the wildfire has chewed through nearly 180,750 acres in the Tonto National Forest, damaging 52 structures but causing no injuries or fatalities. Fire officials opened some affected areas to reporters Wednesday, offering a first look at the blaze, which was 89% contained Thursday afternoon.
The Telegraph Fire is one of the largest Arizona wildfires in the state's history. Last year's Bush Fire spread across 193,000 acres, according to InciWeb, an interagency wildfire information system. The 2011 Wallow Fire, Arizona's largest, burned more than 500,000 acres.
Public information officers for the fire said Telegraph's growth has been fed by excessive heat, long-term drought and high winds.
The area southwest of Globe and Superior is accustomed to seasonal wildfires and expected to recover, said Molly Hunter, a University of Arizona fire ecologist, and Telegraph Fire public information officer Virginia Price.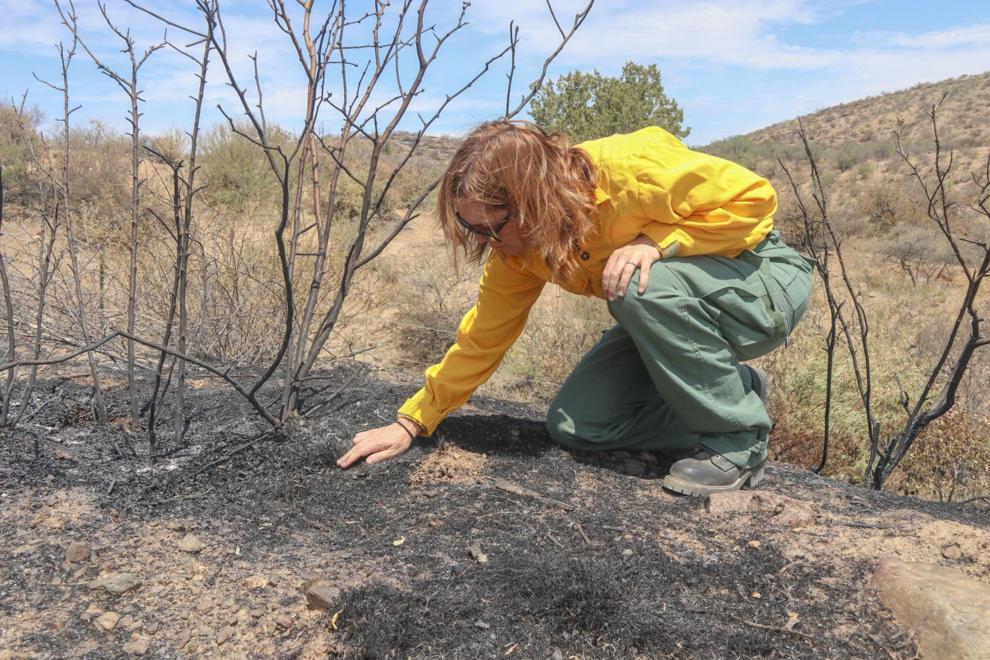 Pushing back scorched soil along a trail off State Route 77, Hunter uncovered dirt that still was light brown. She said soil, grass and plants in the region have mostly burned at their surfaces and will grow back within a year. The loss of shrub coverage also helps to reduce additional fire threats.
"There's some char on it and some ash, but the bark is still there," Hunter said, crouching over a burned bush and examining its bare branches. "Once you get a little bit of moisture, it'll start producing new leaves.
"The grasses, in particular, are going to love this fire. As long as there is significant moisture this year, by next year, you'll see grasses rebounding."
Lower temperatures and rain on Wednesday helped efforts to contain the blaze. Now that monsoon season has arrived, the expected storms will help restore moisture to the terrain in southern Gila County and northern Pinal County.
For days, aircrafts also have dropped a retardant containing fertilizer to slow the fire and restore moisture to the soil.
Firefighters from as far away as Madras, Oregon, have responded to the Telegraph Fire. Bob Sjolund, division supervisor of Northwest Team 6, has spent the past two weeks on the fire lines. He said both residents of nearby towns and the ecosystem itself are awaiting rainfall from monsoon storms.
"The landscape, the animals need that to happen to give it a fresh start," he said.
"The big picture here is that folks who do put their homes in the urban interface, it is a challenge for wildland firefighters."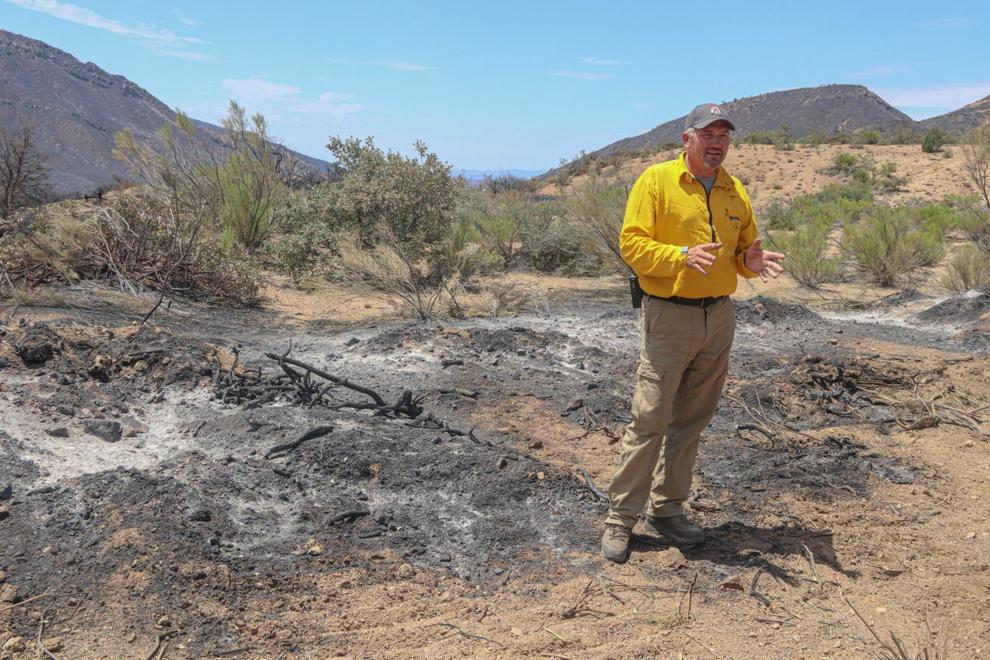 The fire led to "Go" orders — the evacuation stage of Arizona's "Ready, Set, Go" emergency system — in several communities throughout the month. More than 25 areas near the Telegraph Fire remain under "Ready" or "Set" statuses.
The fire's cause still is under investigation, but Hunter and Price said it likely was started by human activity.