TUCSON -- When Sirena Rana is out hiking the more than 800 miles of the Arizona National Scenic Trail, some of the portions that run through Pinal County are among her favorites.
"The segment of trail that runs through Pinal County has classic saguaro-studded desert as well as fall colors near the Gila River," Rana said. "I personally love the portion of the trail that runs through Pinal County."
Rana enjoys hiking the Pinal County portion of the trail so much that she made it the cover of her new book, "Best Day Hikes on the Arizona National Scenic Trail," which aims to give people the tools they need to experience the joys of hiking the trail.
"With the book, I hope to connect people to the trail and to the communities that the trail runs through," Rana said.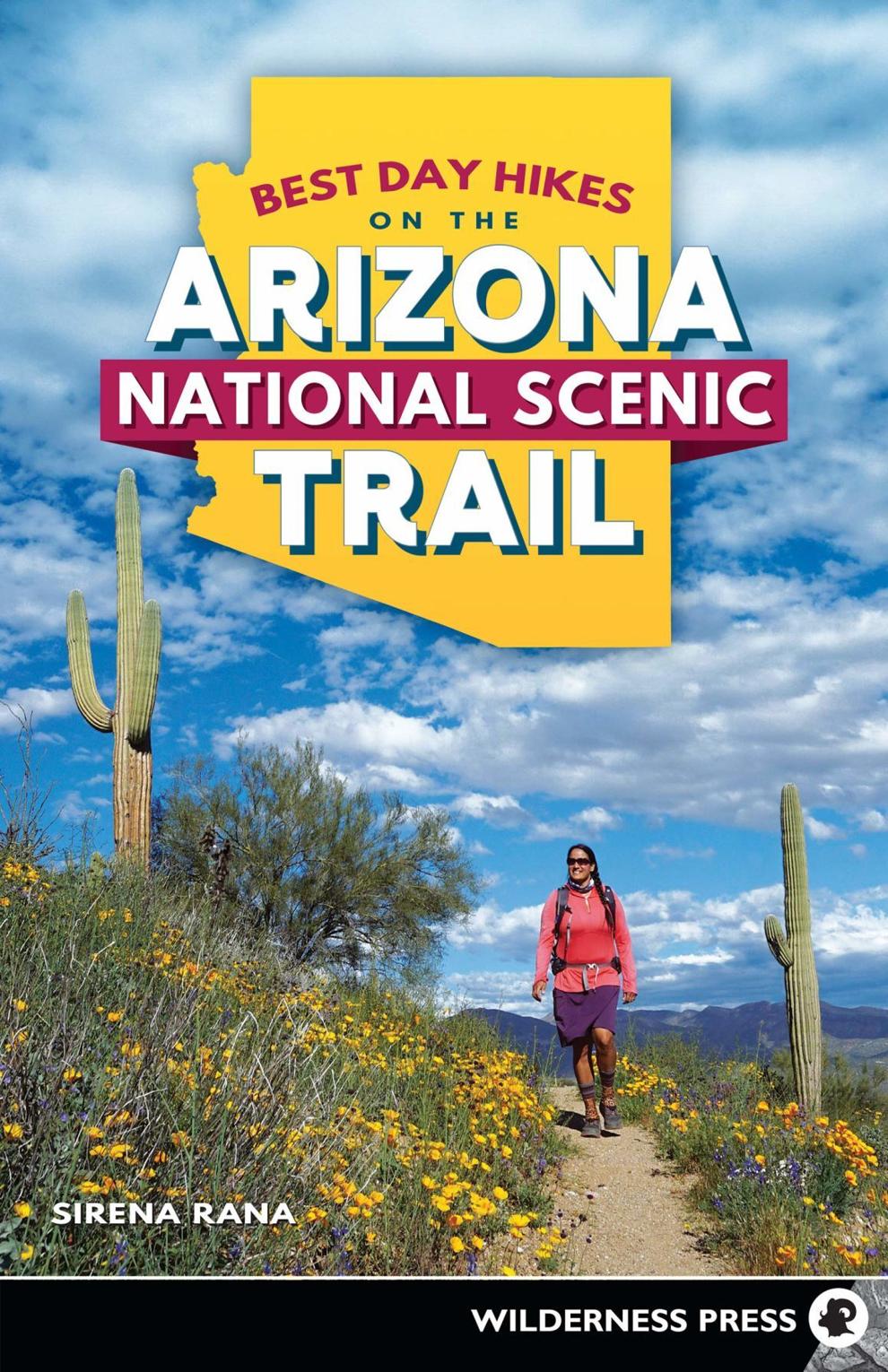 Rana, a trained archaeologist based in Tucson, developed the Arizona Trail Gateway Community Program to connect trail users and the 33 towns along the trail. Her consulting company, Trails Inspire, promotes the outdoors via photography, writing, public speaking, and trail design and development.
In her book, she introduces readers to some of the most scenic portions of the trail and showcases the trail's diversity of environments, from grasslands to pine forests — and even hikes in Grand Canyon National Park.
The book, she said, gives readers the knowledge she wishes she had when she began hiking and makes the trails accessible to beginners as well as experienced hikers.
"I am very passionate about getting hikers onto the Arizona National Scenic Trail," Rana said. "My goal is to empower people to take on their own new adventures."
The Arizona National Scenic Trail is about 800 miles long and Rana has hiked every inch of it twice.
About 135 miles of the trail run through Pinal County. There are 33 gateway communities along the trail from which hikers can access it, and 10 are in Pinal County.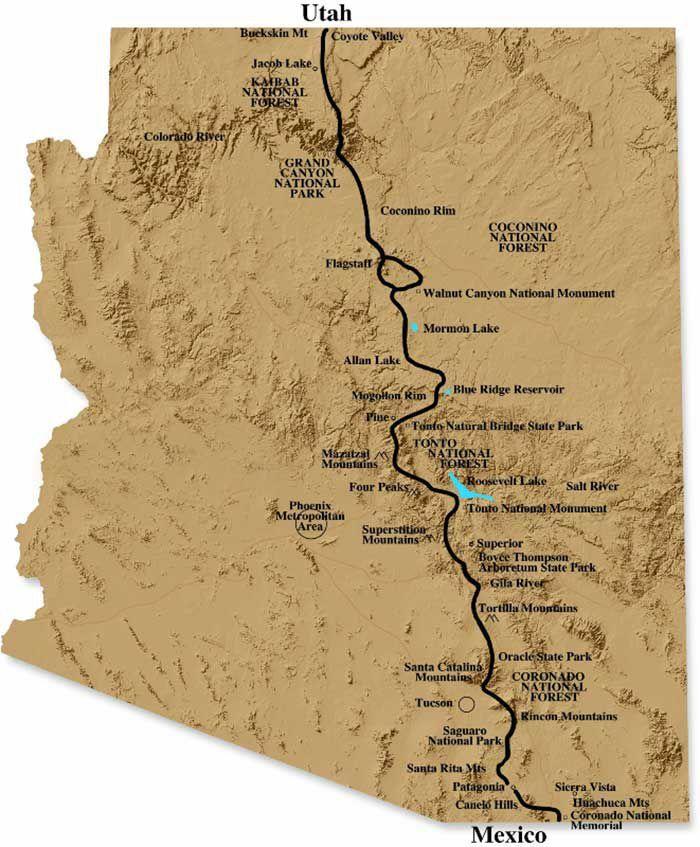 Among the Pinal County hikes suggested by Rana in "Best Day Hikes on the Arizona National Scenic Trail" are:
American Flag Trail to Oracle Ridge — visit historic ranches with scenic views
Oracle State Park — Hike to a windmill in the only state park on the trail
Gila River Canyons — See where the trail was connected across the state in 2011
Picketpost — Hike beneath Picketpost Mountain through classic Sonoran Desert
Among the Pinal County gateway communities are Oracle, Mammoth, San Manuel, Dudleyville, Hayden, Winkelman, Kearny, Kelvin/Riverside and Florence.
"The Arizona trail has an amazing array of biological diversity — from tall aspens and mountains to cactus and desert," she said. "Each ecological system is dramatic. And there are so many options along the trail depending on what part of the state you're in."
Created in partnership with the Arizona Office of Tourism, "Best Day Hikes on the Arizona National Scenic Trail" includes in-depth route descriptions, navigational information and detailed maps.
Rana includes full-color photographs, stories and facts about the trail's history and geography. Each hike includes a gateway community guide with places to eat, stay and more. Shorter versions of every outing are also recommended.
Rana said she understands the reluctance some new hikers feel before they begin hitting the trails. She was once a novice hiker herself when she moved to Tucson from Chicago in 1994.
"I didn't know anything about hiking when I first started," she said. "In the book, I tried to think of tips and tricks I wish I had known when I started hiking."
Rana had been a longtime sufferer of chronic pain from fibromyalgia when she began taking walks with her dog in hopes of feeling better. Those walks eventually turned into hikes.
"I've had fibromyalgia since 1997 and for a while I was very, very sick," she said.
Being outdoors, exploring new trails helped her feel better and her new hobby eventually led her to volunteer with the Arizona Trail Association, the nonprofit organization that manages the state's 800 miles of trail and a new career.
She has been involved with the Arizona National Scenic Trail's construction, promotion and maintenance for over a decade and has completed the trail twice.
Rana's first time hiking the entire Arizona trail in 2008-09 was to raise awareness for fibromyalgia.
"Being outdoors and hiking made me feel better," she said. "I wanted to share that experience with others. Hiking changed my life. I was bed-ridden for a while."
"Best Day Hikes on the Arizona National Scenic Trail" was released in December by Wilderness Press. It is 272 pages and sells for $19.95. It's available online at trailsinspire.com/books and places where books are sold.