SUPERIOR — Nestled in the Sonoran Desert, with a backdrop of the Picketpost and Superstition mountains, the Boyce Thompson Arboretum State Park and Wallace Desert Garden offer miles of hiking trails and a chance to experience the beauty of the Sonoran Desert.
And with its new 13-acre garden as well as a new mission statement, the arboretum has grown during the months of COVID-19, expanding its membership base, increasing donations and attracting a record number of visitors.
About 100,000 people visit the arboretum every year, but by the end of 2020, a record 150,000 people are expected to pass through the gates.
Ann McKinnon, director of membership and development, said a trip to the park and spending time surrounded by beautiful trees, plants and flowers, is hard to resist, even during a pandemic.
"In the early days of COVID-19, we quickly adapted, requiring masks and limiting the number of guests," McKinnon said. "I think during the lockdowns, people were looking to get out and experience nature. March and April is a beautiful time to see the park because all of the flowers are in bloom."
COVID-safe precautions were put in place and although guided tours and other events were canceled during the pandemic, the park remained open. While tours and activities have resumed at the park, COVID-safe precautions remain in place. Masks are required to enter the park and its buildings as well as on guided tours, but they may be taken off when social distancing can be observed.
Work on installing the new Wallace Desert Garden was also completed amid the pandemic.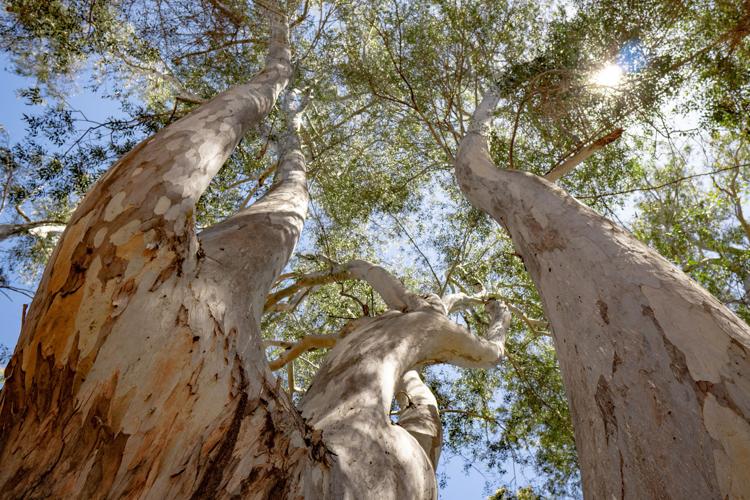 The 13-acre Wallace Desert Garden features more than 5,000 plants, including some unique and rare species that were collected by H.B. Wallace, who grew them in a garden in Scottsdale. After his death, the foundation responsible for caring for the plants accepted proposals from organizations interested in taking over the collection.
The Boyce Thompson Arboretum was one of several organizations to submit a proposal asking for the collection.
"The foundation wanted to keep the plants together and make them publicly available. We had the space and the same climate," McKinnon said. "We put in a request and we won."
Removing 5,000 plants from their location in Scottsdale and moving them nearly 75 miles to the arboretum was a five-year project and took a lot of work, McKinnon said.
Each specimen had to be carefully tagged, boxed and transported. Some of the plants were fragile. Others were large, including several trees that were more than 30 feet tall.
Once they arrived at their new home at the arboretum, each plant needed to be transplanted with special thought given to layout and landscaping, McKinnon said.
"H.B. Wallace was a collector, not a curator," she said. "We curated them and did a lot of landscaping. The garden looks fantastic."
The garden features unusual trees and plants including some crested saguaros and a palo borracho tree, also known as a "drunken stick" tree.
"This is a beautiful tree with delicate flowers that have a red center," McKinnon said. "But the trunk is something that's amazing. It is studded with little prickles all over."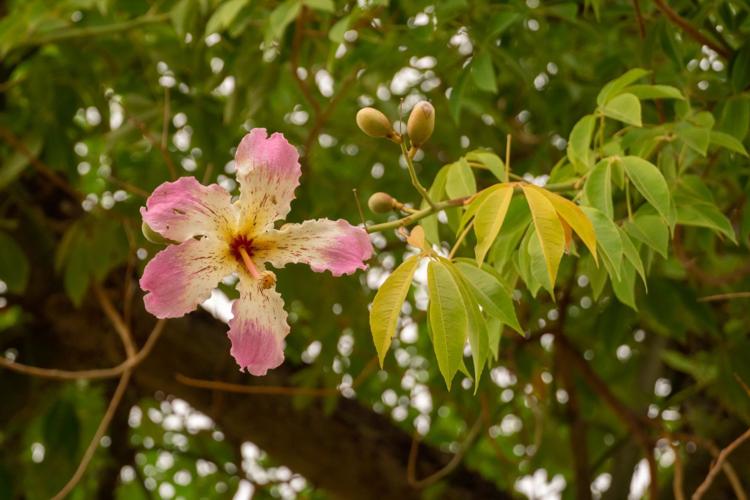 The arboretum also acquired a collection of roses that Wallace collected for his wife. They are planted near the entrance of the new garden.
Acquiring the plants, and giving them a new home at the park, fit in with the arboretum's new mission statement to protect plants, wildlife and ecology.
The organization recently rewrote its mission statement to read: "The mission of Boyce Thompson Arboretum is to inspire appreciation and stewardship of desert plants, wildlife and ecosystems through education, research and conservation."
McKinnon said the mission includes striving to protect all parts of the desert ecology from the impact of climate change.
"It's not just about plants and trees but about ecology and wildlife," she said. "If one parts, it all fails. The new mission statement clarifies that we're about stewardship as much as we're about education and inspiration."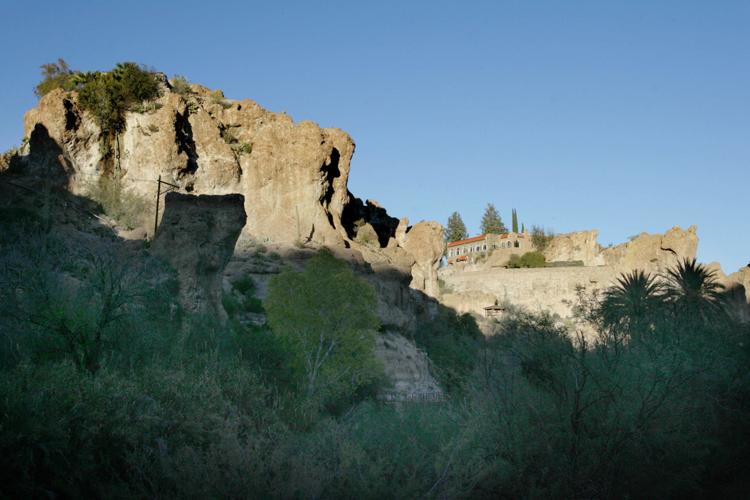 Visitors to the Boyce Thompson Arboretum and Desert Wallace Garden may stroll or hike on their own or take part in a guided activity such as morning bird walks, general tours, historical tours and workshops. The park recently unveiled new programs and workshops including some virtual events.
Beginning on Nov. 12, morning yoga sessions will be offered in the gardens beginning at 9:30 a.m. The yoga class fee is $10 per class or $70 for eight sessions.
McKinnon said that a visit to the arboretum has restorative benefits as it offers a chance to reconnect with nature.
"People visit this park and are overwhelmed by the beauty," she said. "Every bit of it is lovely."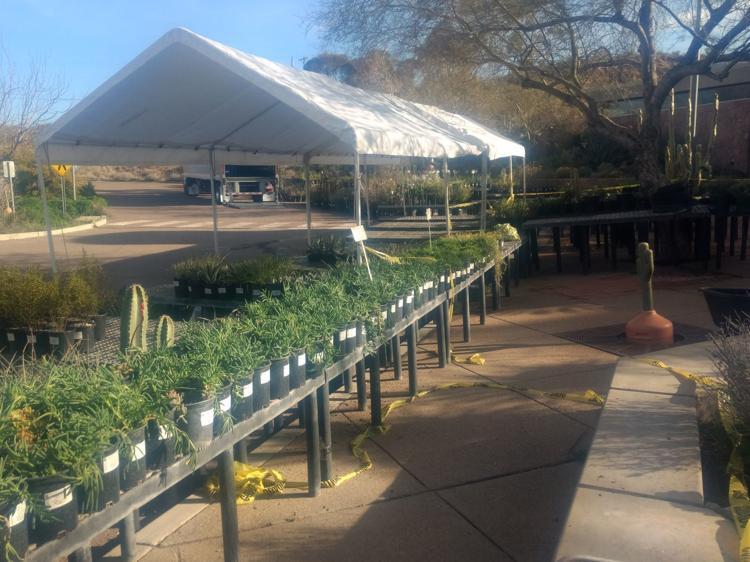 Some upcoming events at the arboretum are:
Wild about Wildlife virtual lecture series, featuring Arizona Game and Fish biologist Jeff Meyers and staffer Cheyenne Dubiach talking about the area desert wildlife. The series is at 11 a.m. every third Saturday.
Edible and Medicinal Plants tour,
at 1:30 p.m. Nov. 14. Attendees will learn how plants such as prickly pear, agaves and other native species were used to feed, clothe and heal the people of the Sonoran Desert.
Plants of the Bible Lands, 1:30 p.m.
Nov. 15. Attendees will learn about plants in the park's Mediterranean collection and their references mentioned in the Bible.
To register or for more information, visit the Boyce Thompson Arboretum website at btarboretum.org.