ELOY — Hunter Ogle was a part of the Santa Cruz Valley varsity football team for all four years of high school. With improvements to his game coming every year, Ogle broke out in a big way in both his junior and senior seasons, and quickly became one of the best high school running backs in Arizona.
A three-sport athlete, playing both baseball, football and being a very very accomplished wrestler, Ogle's abilities and athletic talent shine brightest when under the lights of the football field. In his senior year, Ogle led the 2A conference by rushing for 2,096 yards, averaging over 10 yards a carry and converting 25 touchdowns.
With his high school career now behind him, the star running back is getting ready to move on to the collegiate level, as Ogle has recently committed to play football at Simpson College.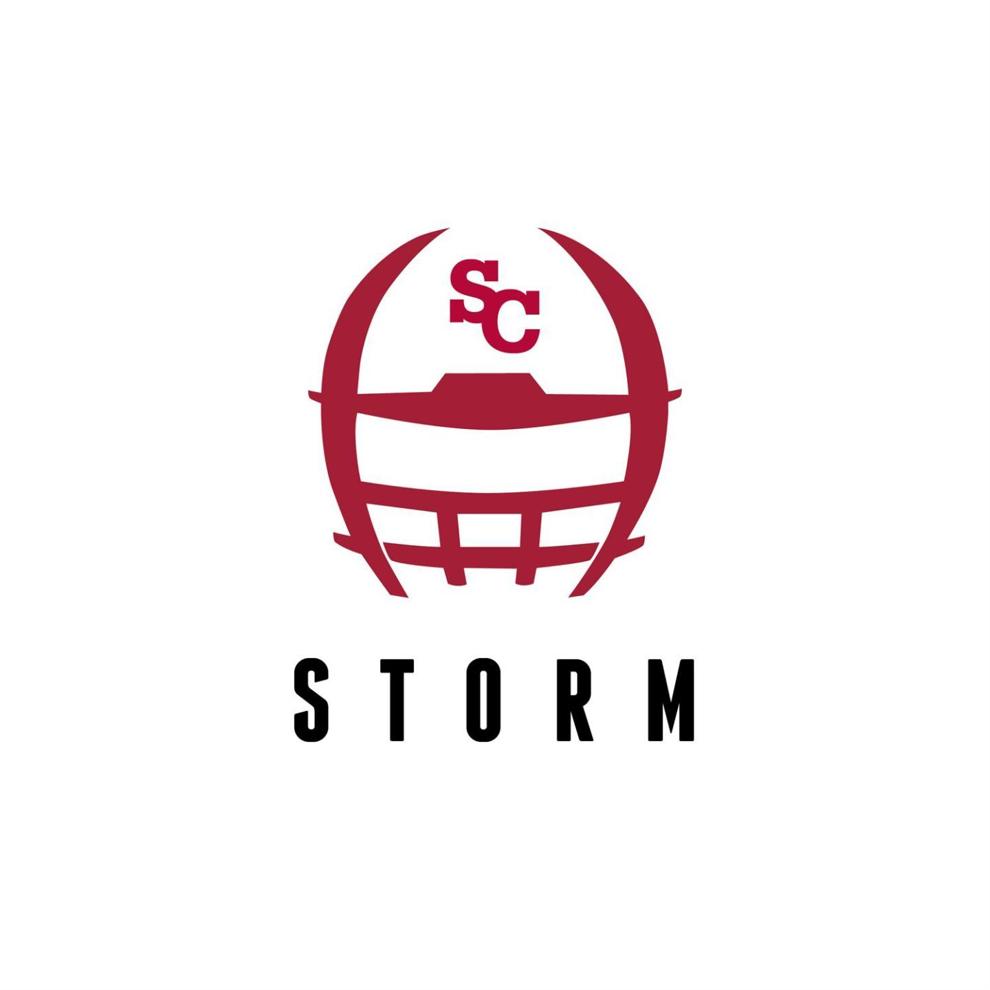 Simpson College, a Division II school located in Indianola, Iowa, will be competing in its first full length season since 2019, as the 2020 season was cut short due to the COVID-19 pandemic.
Ogle spoke about his excitement for the change of scenery, and the chance to play football at the collegiate level.
"I visited a few schools, but I really liked the town and the coaches, and I watched some of their games and their film, and their play style really suits me. I think I would be a perfect fit there." Ogle said. "I knew if I didn't make a decision when I did, I probably would have ended up staying around (Eloy), I just wanted to do something different and experience something new."
The two-time PinalCentral Player of the Year's competitive drive and desire to be the best is obvious. His former coach, Rishard Davis mentioned that his competitiveness is something that he has never seen matched by any other player he coached.
Davis coached Ogle for all four years of his high school career, leading the Dust Devils to their first 2A state championship since 1990.
"Hunter was very coachable, I would say as a player, he was probably harder on himself than he was on his other teammates. He always had high expectations for himself." David said. "Usually as a coach, you rarely see that type of guy on your team. To him, if he is going to commit to something, there is no reason to not go all in, that's just his mentality."
The former Eloy back will hope to bring some new competitiveness to a team that ranked sixth in rushing yards in the Division II American Rivers Conference. Ogle mentioned he was at first scared about the idea of moving so far away from Pinal County and Arizona, but while he is still a little nervous about the move, he is also excited for the opportunity and can't wait to play.
"When I was first sitting down trying to decide where I was going to go, that was one of my biggest issues, because I was scared to go that far without my family." Ogle said. "But then again, I just wanted to take a chance and try something new, honestly I'm nervous, but I'm also excited."
Ogle and the Simpson College Storm will get their first chance to hit the field in September, where they will play their first game of the 2021 football season.