ELOY — Growing up in a small town like Eloy has its perks. "Everyone knows everyone" is what many of the locals say.
While many high school teams have to work hard to create that special bond, the Santa Cruz Valley football team which featured 12 seniors, already had a solid foundation as many of the kids have been playing together since junior high.
Some of the seniors even go back to playing Pop Warner football together.
Linebacker Mauricio Lopez told PinalCentral that back in the Pop Warner days there might have been some guys dreaming about winning a state title in high school.
"Maybe some of the more mature guys but most of us were probably more focused, well not really focused, we were too excited about playing football in the moment and thought of beating people," Lopez said
While winning the state title is a special moment in itself, it was a bit sweeter for Lopez and eight other seniors who got their shot at redemption after having experienced being on the losing side of the 2017 state title game against Thatcher.
"It was different than what I had expected," Lopez said. "My freshman year when we went to the state finals, it was more of a sit back and watch the game, maybe play a kickoff or kickoff return. These big dudes are hitting you and you're just a small freshman."
Lopez added that this season was emotional as he and the rest of the senior class anticipated that they would make a deep postseason run and the main goal was to win it all.
Fellow senior Orlando Davis Jr. posted on Twitter that he had been waiting for his moment to play in the state title game since his freshman year.
"It been a goal every year; we just came a little short every year and this year was the year," Davis said. "It means everything, our team has been working for this since day one."
The Dust Devils tried not get ahead of themselves, as head coach Rishard Davis stressed all season long. They only focused on the next task at hand and took it one game at a time.
Lopez admitted that it was when Santa Cruz Valley played Casa Grande Union that they really started to believe that they could go all the way.
"I felt like our team had that talent and that discipline where we knew we were going to fight for that championship no matter what," he said. "Coming off that tough win against St. Johns, I felt that we were prepared for anything, but you don't want to get your hopes up too high."
The other seniors were David Avilez, Hunter Ogle, Dylan Hukill, Juan and Diego Castillo-Lopez, Jovan Tarango, Sias Lopez, Carlo Hernandez, Joaquin Jimenez and Angel Roman.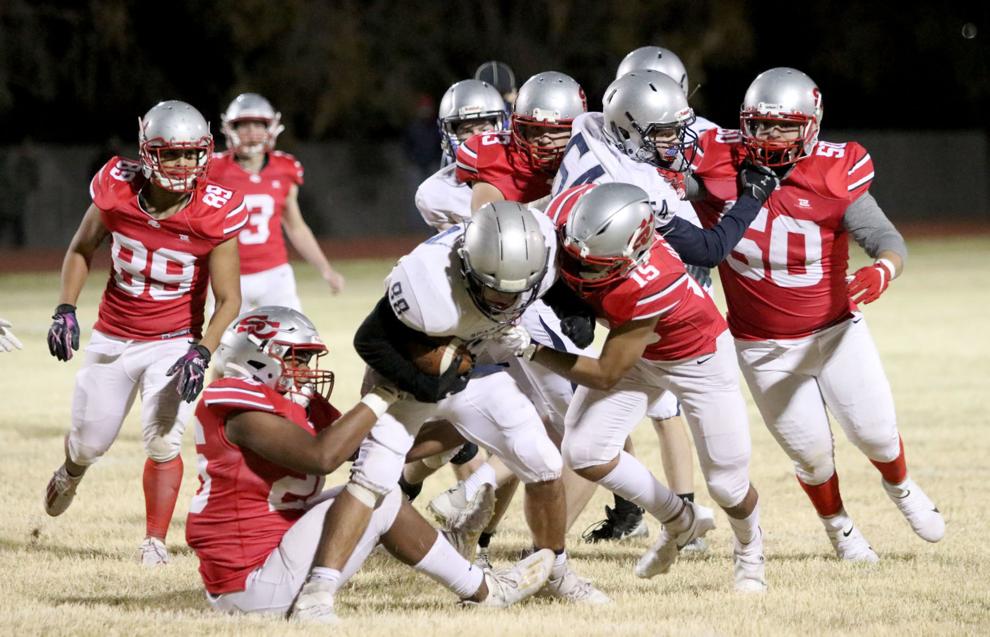 The seniors had their moment to shine throughout the season. Ogle was a constant highlight reel and the motor of this year's team. The Castillo-Lopez twins and Tarango provided the open gaps from him to run through and made big plays on the defensive end.
Sias Lopez and Carlo Hernandez came up with some tackles on defense. Sias Lopez also capped off the state championship game with a 28-yard touchdown reception.
"It's just a relief," Sias Lopez said after the title game. "We've all been working hard. We were pretty hurt freshman year, and we had a chip on our shoulder and just kept moving."
Roman and Avilez were key contributors on special teams, as Avilez was the kick return specialist and Roman had the golden toe, knocking down field goals and producing onside kicks.
Jimenez recovered one of those onside kicks against 4A Casa Grande when the Dust Devils worked on making a comeback in the second half. He also scored a touchdown against Scottsdale Prep in the play-in round.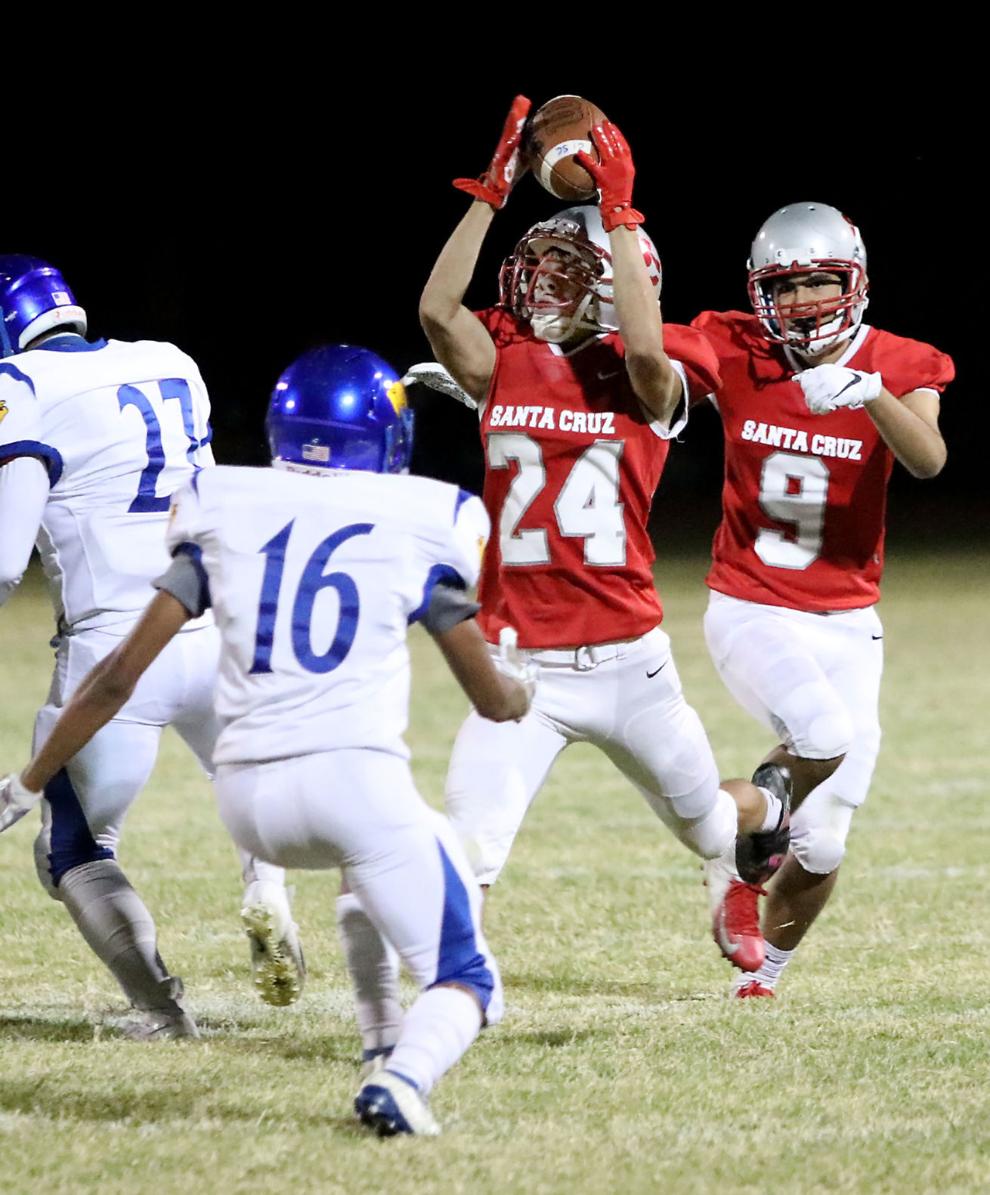 Lastly there's Hukill, who missed out on the previous football season with a back injury.
"It was really hard watching all my friends and teammates battle out on the field without me and making it that far, but I'm proud of what they did last year and I'm happy we could get further this year," Hukill said. "I had a lot of motivation from all my teammates to come back and they were all proud of me for coming back. It just means the world to me that I was able to come back my last year and win it all."
He is also one of the few who did not grow up in Eloy with everyone else.
"He's a freak of nature," Mauricio Lopez said of Hukill. "He fit right in with the game plans, with the blocking. It wasn't hard to let him into the group."
Mauricio Lopez added that looking back on the whole season and everything the team has gone through together he wished he would have cherished the time more.
"It's the guys you grew up with," he said. "It's the guys that you put everything on the line for, it's the big boys up front. It's surreal how it's just over and done with, but we went out on the best not possible and I think that's what really mattered."