ELOY — The United States Parachute Association's National Championships have been ongoing since Oct. 17 at Skydive Arizona with both local and national competitors soaring through the skies, all looking to place high enough to receive an invitation to the US National team.
The canopy piloting event, where competitors attempt to glide through the air and over a pond, has wrapped up. Eloy resident Justin Price walked away with multiple medals in the event, and Phoenix resident Nicholas Batsch took home the top prize.
While both Price and Batsch earned a spot on the national team, the win for Batsch has even more weight to it. He recently returned to the sport after being forced to the ground due to a skydiving accident in 2018. He feels grateful to be back and is excited to win and compete for the national team.
"When I hurt myself, it kind of took me out of the sport and stopped my career, so this is my first real competition back," Batsch said. "It's an amazing feeling, I never thought that I would even return to the sport, much less take a national title again. This is my sixth national championship win, so to be labeled a champion again was unexpected, but super pleasing."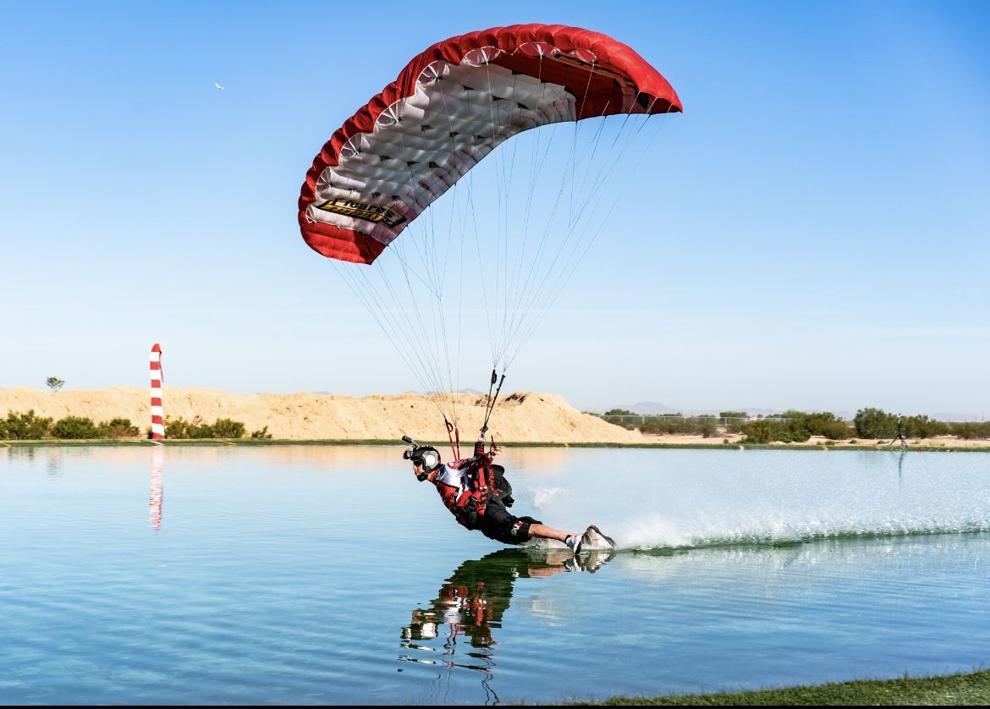 Batsch also spoke about what it means to be named to the national team as well, saying it is a huge honor, especially given his special circumstance of having to leave the sport for such a long time.
"When you miss a lot of time due to injury or not making a team, it can have long lasting effects on the individual, so it feels great to get on the team," Batsch said. "I always want to win. I aspire to win, but with my limitations and competition experience over the last three years and just coming back, I didn't know if it was possible or not. I bit off a big chunk but was lucky enough to chew it all."
The USPA National Championships will wrap up Saturday with all events open to the public.