PICACHO PEAK — As the days and weeks of the COVID-19 pandemic lockdowns and closures dragged on, Pima County resident Meghan Selich was among those who used free time to explore Arizona's state parks. First on her list was Picacho Peak State Park.
She wrote about her visit to the park in a writing contest hosted by Arizona State Parks and Trails that aimed to capture the impact outdoor spaces had on people during the pandemic.
Selich won first place in the contest.
"One early morning in September, we took a drive and met up with grandparents who we had not seen since March, to go for a relaxing walk on the Calloway Trail. The bench at the end, overlooking the valley below and down toward Tucson was a beautiful sight. Standing with my mom while watching my husband, dad, and son, looking off into the distance was heart-warming. In a time of fear and uncertainty, it was very grounding to stand, looking at a peak that has been standing exactly the way it is, for longer than humans have been on Earth," Selich wrote in her entry.
Nearly 100 people from across the state entered the writing contest, telling stories that showcased how getting outdoors impacted them in 2020.
"By remaining open, we provided a service to our visitors and our state," said Arizona State Parks and Trails Executive Director Bob Broscheid.
In the early days of the pandemic, as stay-at-home orders and mask mandates were beginning, Arizona's state parks and trails were named an essential service by Gov. Doug Ducey.
The parks remained open and accessible to visitors throughout the pandemic, with COVID-safety measures in place, and were among the few open places for people to get away, get exercise and get out of the house, a press release from the state parks agency said.
Selich's entry in the writing contest was one of 11 that mentioned Picacho Peak State Park, said Michelle Thompson, chief of communications for Arizona State Parks and Trails.
In 2019, nearly 122,000 people visited Picacho Peak State Park.
"That was our last 'normal' full year of visitation data," Thompson said.
While numbers were lower during the pandemic, visitation remained steady and some new visitors found their way to state parks.
"The numbers were down during COVID due to capacity limitations at the parks for social distancing. While the park remained busy and popular, these restrictions meant that we did not have more visitors," Thompson said. "However, we do see visitation picking up again now that restrictions are lifted."
Writing contest submissions varied, the agency said. Some people wrote about visiting a park for the first time.
Others wrote about how they didn't realize how important the park was until the pandemic, the press release said.
One of the essays tied for third place in the contest also mentioned Picacho Peak.
"Visiting Arizona State Parks has helped my family of six beat the pandemic blues," Stacey Padgett wrote in her contest entry. "In 2020, we made a challenge to visit all Arizona State Parks. The parks offer a place for our family to be together outside enjoying nature all within our state. To kick off our challenge, our family hiked the Children's Cave at Picacho Peak State Park."
Lost Dutchman State Park in Apache Junction and the Superstition Mountains were also mentioned in several contest entries.
"Lost Dutchman Park became a regular weekend jaunt. It isn't far from our home, but we'd never taken the time before to explore the many trails. In spring, we marveled at the golden wildflowers climbing the gentle slopes leading to the towering Superstition Mountains. Hawks flew overhead," Kelli Donley Williams wrote in her entry, which earned an honorable mention.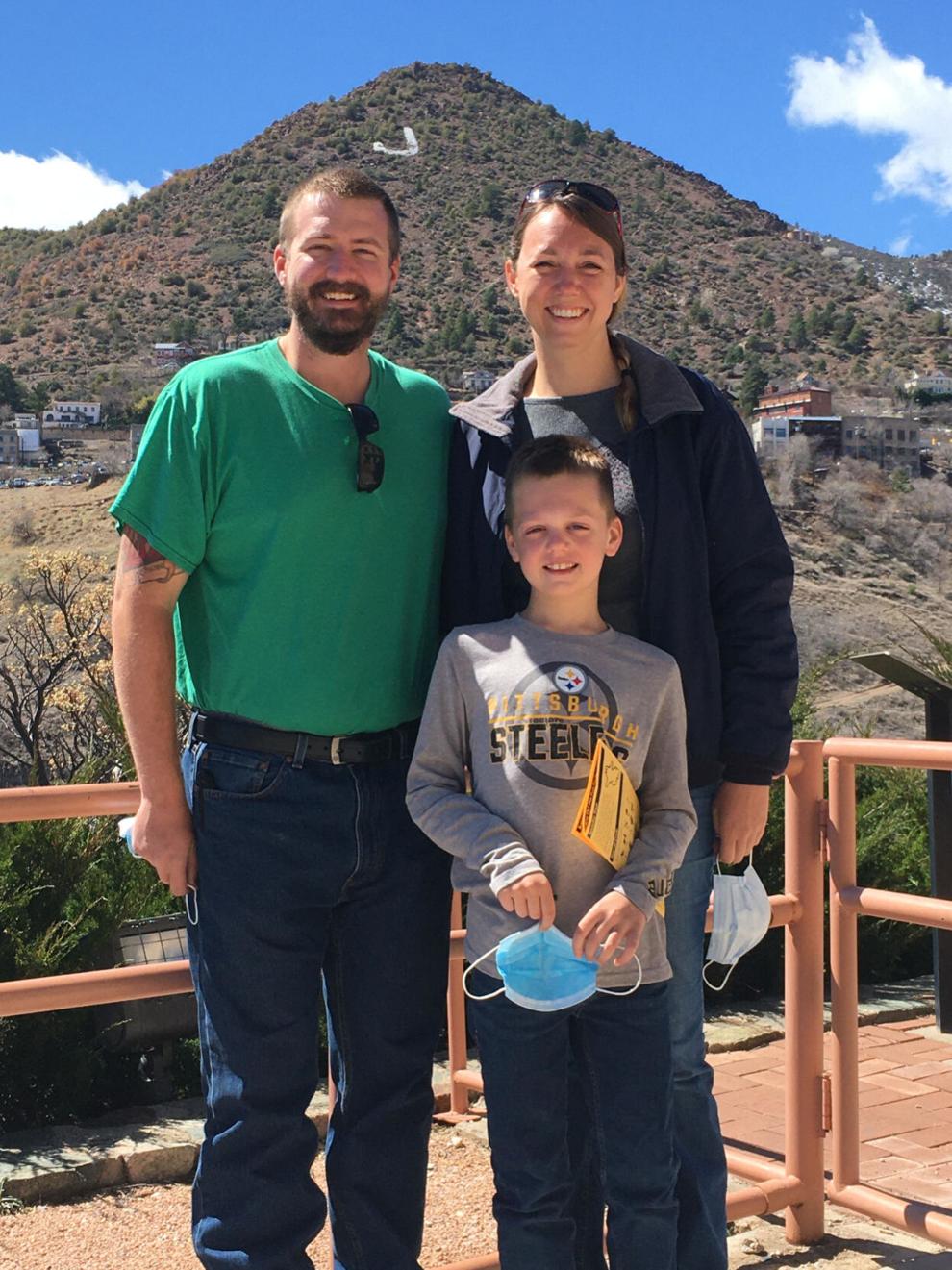 First place, Selich
Second place, ML Gordon
Third place, a tie between R. Ashurst and Padgett
Honorable mentions, who will receive a one-day pass to the parks, were:
Toni L.
Gene and Darl Rector
Teresa Tallman
Williams
Lukas O'Rourke and Rebecca O'Rourke
Hannah Siegel
Alex La Pierre
"Reading about how visiting a park made a difference in people's lives really impacted our staff," Broscheid said. "It's been a difficult year for everyone, employees included, and knowing that this was valuable to so many people is incredible."