ELOY — Pinal County's version of March On for Voting Rights turned into a celebration of culture, filled throughout Saturday morning with food, guest speakers and performances.
The event served a number of purposes — to encourage attendees to register to vote, discuss issues with voting laws that make it more difficult for minorities to vote but to also celebrate the cultures that make up Pinal County.
"We wanted to be as inclusive as possible — that was definitely intentional — and we wanted an event that reflected our community," event organizer Andrea Varela said. "So the fact that we were able to get people from all across cultures, communities, traditions and values, I think, was an amazing show of what our nation is and what we need to reflect."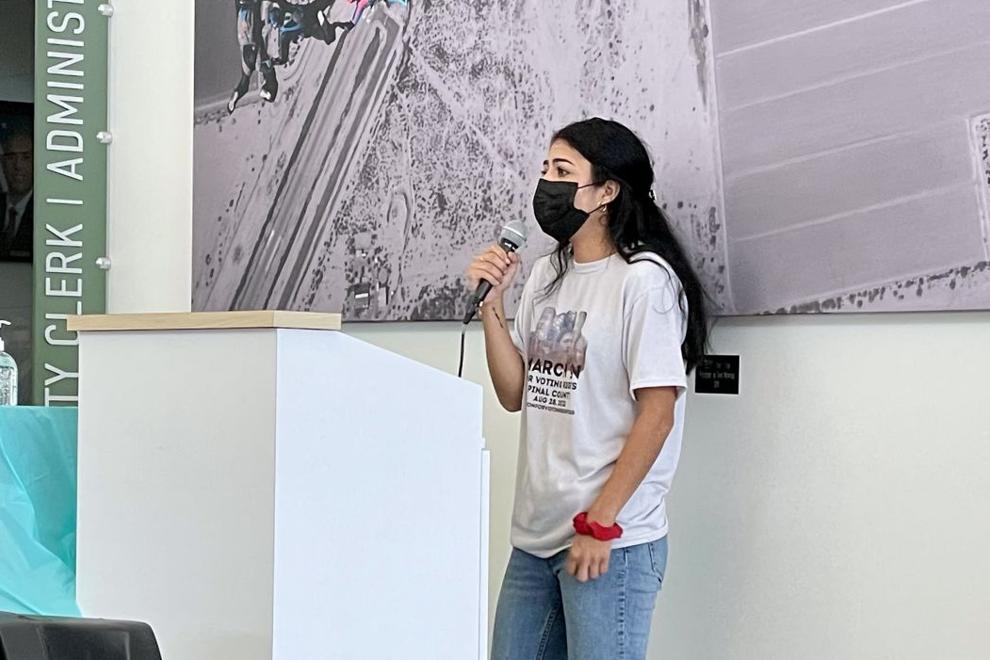 The event was held on the 58th anniversary of Martin Luther King Jr.'s "I Have a Dream" speech. With similar events being held in both Phoenix and Tucson, organizers decided to hold one in Eloy as well, to give area residents a better chance to attend.
"It's great from both the city standpoint and the business community, it's great that Eloy is getting recognized as a focal point," Eloy Vice Mayor Andrew Rodriguez said. "Pinal County is getting recognized as well, so now they know that Pinal County is a team player and it is a huge player in any kind of politics. It feels good to have it in our home town with our local artists and leaders."
The event had guest speakers like Eloy Elementary School District Superintendent Ruby James, community activist Roberto Reveles, a musical performance from KURE-LP Station Manager Chris Ruhe as well as dance performances from Ballet Folklórico Del Sol.
Organizers only had about 11 days to plan the event, but Rodriguez said that he thought it was really successful, even with the tight circumstances for planning it.
"It went really great, everybody loved the entertainment, everybody loved the food, and it is a good time for people to get back together," Rodriguez said. "We are not just getting together for the heck of it, there's a good cause behind this, and people know that there's a reason for an event like this."
For Varela, the voting rights march is a chance to show smaller communities that they have a voice, and their voice matters. Varela spoke about her experience participating in a Black Lives Matter march last year and said that events like this light fires under people to strive for change.
"It means so much to me because it shows how much our community really cares," Varela said. "We weren't sure what the turnout would be, but the amount of people here today, the speakers, the entertainment, it's just a feeling of solidarity and compassion on an equal drive for equity and justice for the voting rights that we all need."