ELOY — The 2020 high school football season will likely be one that people remember; for the Santa Cruz Valley team and the rest of the Eloy community, it's one they will talk about for generations.
In the middle of a pandemic, the whole city came together. From residents selling face masks to help raise funds for team meals to firefighters and city officials showing off Santa Cruz gear while on the job. And even skydivers were dropping from the sky to show their support for the team that brought home the first state championship trophy in three decades.
The championship football team was the Eloy Enterprise's top story for 2020. Here is a summary of the top five stories for the year:
1. Santa Cruz football wins first title in 30 years
The Dust Devils capped a remarkable pandemic-shortened football season by winning the 2A state championship with a 42-7 win over Benson on Dec. 12 at Coronado High School in Scottsdale.
It was the first football state title for Santa Cruz since 1990, and its eighth overall.
Hunter Ogle set a goal of rushing for 2,000 yards, despite a truncated regular season. Santa Cruz ended up 9-1 (its only loss to 4A Casa Grande), and Ogle rushed for 2,096 yards and 25 touchdowns in those 10 games. He led the state in rushing, posting 318 more yards than the No. 2 rusher.
Ogle's younger brother Wyatt — a state champion wrestler like Hunter — was the quarterback and a star defensive back for the for the football champs.
The Dust Devils outscored their opponents 448-144.
"It's a great feeling, obviously, to win state," Hunter Ogle said. "I just give that to my team. All year we worked hard and since our freshman year, since seventh grade, we've all been together. ... I'm just happy we finally broke the barrier and got it done."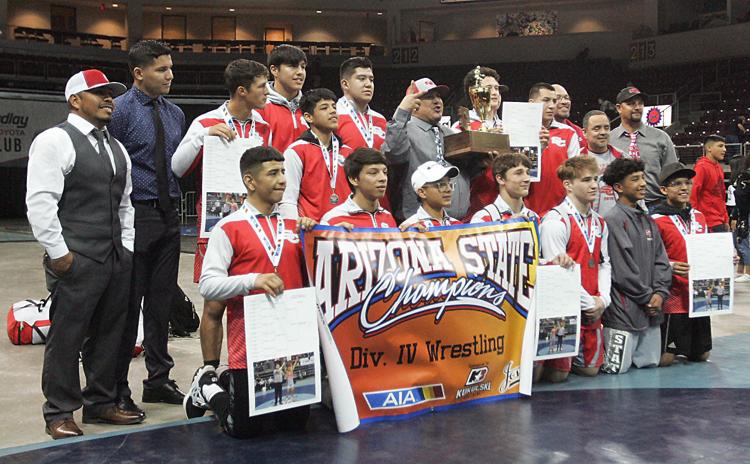 2. Santa Cruz wrestling wins back-to-back titles
The Dust Devils wrapped up their 2019-20 wrestling season in February by winning their second straight state championship in Prescott Valley. To go along with the team championship, five individual wrestlers won state titles in their weight class.
Santa Cruz Valley went a perfect 5-0 in championship matches and finished with a final team scoring margin of 199.5-151.5 over runner-up Morenci.
The Dust Devils competed in Division IV, but their dominance was not relegated to small schools. They wrestled at big tournaments throughout the season, proving their best wrestlers could compete against, and beat, the best Arizona has to offer.
"It gets us prepared for big stages like this," Santa Cruz coach Ray Belloc said. "Once again to be champions and be the best, you have to beat the best. That's our goal. We want to beat the best that's out there."
Individual state champs for Santa Cruz included Davian Guanajuato (113 pounds), Emilio Ysaguirre (126), Wyatt Ogle (138), Hunter Ogle (160) and Diego Chavez (182).
"It feels great. I want to go undefeated again next year," said Guanajuato, who finished his junior year 43-0 after he went 60-0 as a sophomore.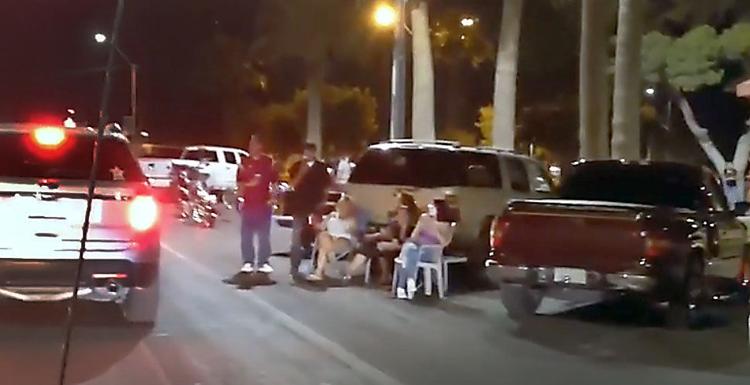 Trini McAnulty originally began a group chat on Facebook in hopes of drawing attention to some of the local businesses in Eloy after she noticed some posts on Facebook about how people in Midwest towns used to cruise.
She then posted a message on the group chat about how Eloy was also "lit back in the day" and that people would cruise around peacefully. From there the idea of holding a cruise night just snowballed as people started getting on board with the idea.
The first new cruise night was held May 29.
Initially McAnulty believed that only a few of her closest friends would show up to support her efforts;t she never expected to see Main Street full of vehicles.
4. New police department building
October marked the turning of a page as the former City Hall building and the old police station were knocked down.
"I look at this as a symbolic event for us moving forward with new construction, new feelings, a new environment," Mayor-elect Micah Powell said. "This is something that's very exciting, that we were able to do this. It's another addition to our downtown. It's a great addition to our Police Department, who have needed this for such a long time. I'm really happy for this. This is just another aspect of us moving forward for the city of Eloy."
With the demolition, Phase 2 of the police station renovation project began with a new modern facility to open in 2021.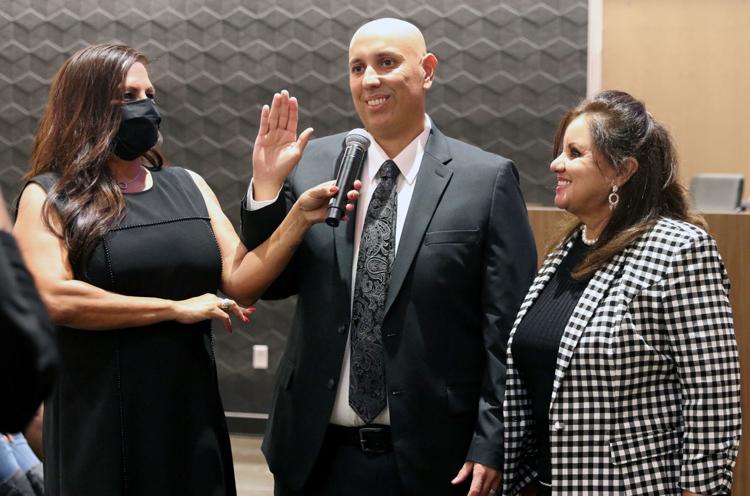 Challenger Micah Powell defeated incumbent Joel Belloc on Nov. 3 in the Eloy mayor's race and had more than 56% of the vote.
"Much love to Joel and his family," Powell said. "Joel's been a good mayor. I put it in God's hands and this is what God said it had to be. You never know how an election can go. Look at Hillary (Clinton). I'm surprised by the awesome turnout we had. I'm surprised that there's such an interest. It could have went either way, and we both gave it our all."