CASA GRANDE — Pete Rios would like to continue the work he has been doing as a member of the Pinal County Board of Supervisors for another four years.
Rios, who spoke with PinalCast last week, has served as the District 1 representative for the board since he was elected in 2008. District 1 includes Picacho and part of Eloy as well as Coolidge, Florence, Superior, Kearny, Mammoth and San Manuel in eastern Pinal County.
"I enjoy what I do," he said. "Especially helping blue collar, working families."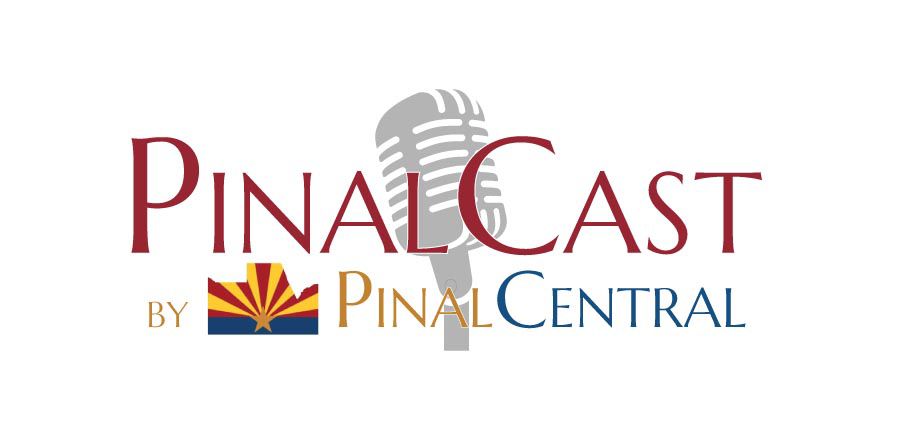 Rios, D-Dudleyville, said he has worked in social services for many years, as a counselor, a member of the Arizona Legislature and a member of the Pinal County Board of Supervisors.
"My heart is in the helping professions," he said.
Pinal County has come a long way from when he was first joined the board in 2009, Rios said. In 2009, the county was hurting from the Great Recession, there was no economic development and no new housing construction going on.
Rios said that the Board of Supervisors and county staff were able to bring in a talented and experienced economic development specialist. That specialist went out and "beat the bushes" and was successful in attracting new businesses, big and small, to the county.
That growth in business attracted new rooftops into the county, Rios said. He pointed to what used to be known as Johnson Ranch, which "blew up overnight" and grew into what is now known as San Tan Valley.
The Attesa motor sports community near Casa Grande is a great project that is planned for the near future, he said. And more projects are in the works such as a green energy project that could bring in 2,000 jobs and Resolution Copper, which is setting up a high-tech mining operation in Superior. There are also plans for a casino near Dudleyville on a Native American reservation and a possible five-star resort.
The growth is due to having a good county manager, a good Board of Supervisors and a good economic development specialist, Rios said. The board in particular works well together because the members understand that whatever is good for one part of the county is good for the whole county.
All of these new projects will need employees, more than what the county currently has available, Rios said. That means that more people will be moving to the area to fill those jobs and more homes will be needed to house all of the employees.
Which brings up the question of whether there will be enough water to serve all of the residents and businesses of Pinal County.
"Water has always been a concern," Rios said. "We need to remember that we live in the desert."
How serious and how severe the water situation is depends on who you talk to, he said. The county is really not in a major crisis with water at this point. But the county and the state need to have a serious discussion about the future of water in the county and in the state as whole.
Rios said he wants to continue to move the county forward. There are projects in Oracle, San Manuel and Superior that he would like to see started or finished. He feels that he has the experience and the ability to work with other members of the board and county staff to move those projects forward.
Rios is being challenged in the Democratic primary by Ruben Leos, a retired captain with the Pinal County Sheriff's Office.