PICACHO -- Some Picacho residents feel that little by little, their town is disappearing.
"Picacho has become the real-life Radiator Springs," said Traci Kile, a longtime resident who serves on the Picacho Elementary School District board.
Radiator Springs is the fictional rundown town in the Disney movie "Cars."
But Kile said that Radiator Springs is far from the image she had of Picacho when she was growing up there.
"It was a great little town. Everyone knew everyone," she said. "I served in the military and went away for a while, then I came home, got married and raised a family here, but little by little, we're losing everything in this town."
The town once had a restaurant and bar as well as a gas station and a small store.
But with the widening of Interstate 10, things changed. The widening to three lanes on each side had been delayed because of the planning needed to reroute and straighten the road.
"We lost our on and off ramps on the highway and some of the roads, including the road to Picacho Elementary School," Kile said. "When a kid misses the school bus, they sometimes have to jump the fence and run across the freeway."
Picacho Elementary School, on Vail Road, is the only school in the unincorporated community.
Although Kile can see the school from her house, driving there on the rerouted roads now takes her about 8 miles out of the way, she said.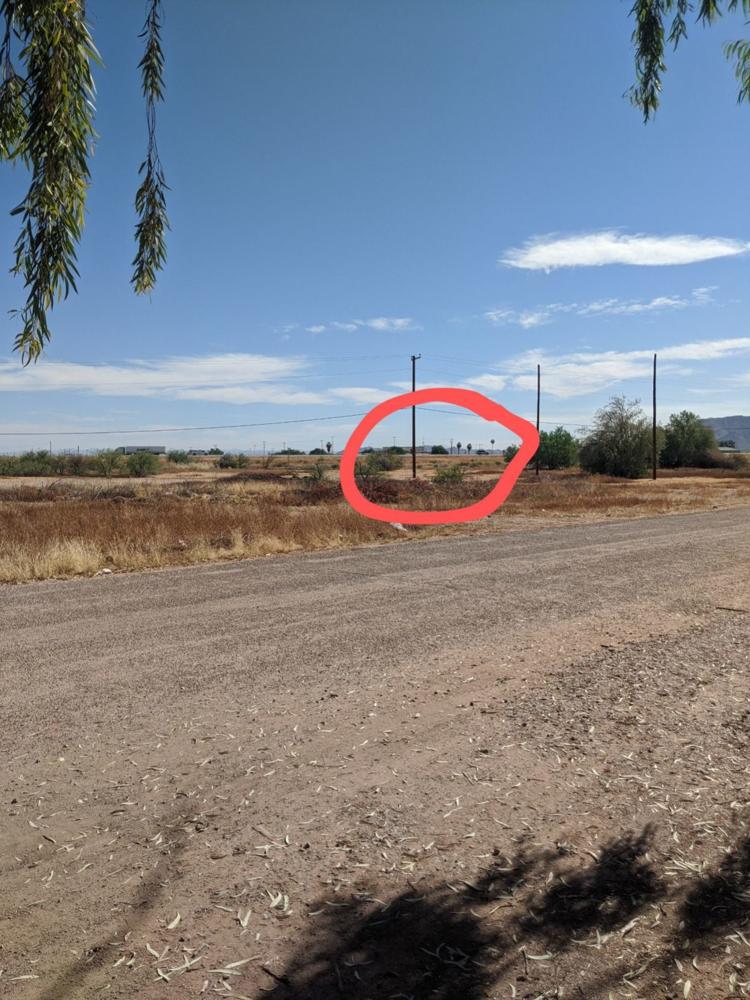 For Christine Pickering, who grew up in Casa Grande, Picacho has been an ideal place to raise her children, except when her kids miss the school bus.
"On days that they miss the bus, it can be aggravating and stressful on the kids," she said.
Pickering lives about a half a mile from Picacho Elementary School but because Interstate 10 blocks direct access to the school, the route to drive her children to school takes her 16 miles out of the way.
Another route, a dirt road, is only accessible in good weather, she said.
"That's a shorter route, but on days when it's raining, we can't go that way," she said. "Either way, we have to cross train tracks and one day, there was a train sitting on the tracks for about 45 minutes, blocking access to the school. A lot of kids and teachers were late that day and kids were sitting on the bus for more than 45 minutes."
If a pedestrian overpass were built over the interstate, her children, Bryan, a sixth grader, and Shyanne, a fourth grader, and others could easily walk the half mile to school, she said.
"I'd walk with them, of course," she said.
Changes to the town keep happening, residents said.
"A few years ago, they closed the post office. Now the Postal Service is talking about possibly no longer delivering mail to Picacho, which means we'd have to go to Eloy to get our mail," Kile said. "There's an elderly woman who lives here who walks to that mailbox every day. It's her way of staying active and social."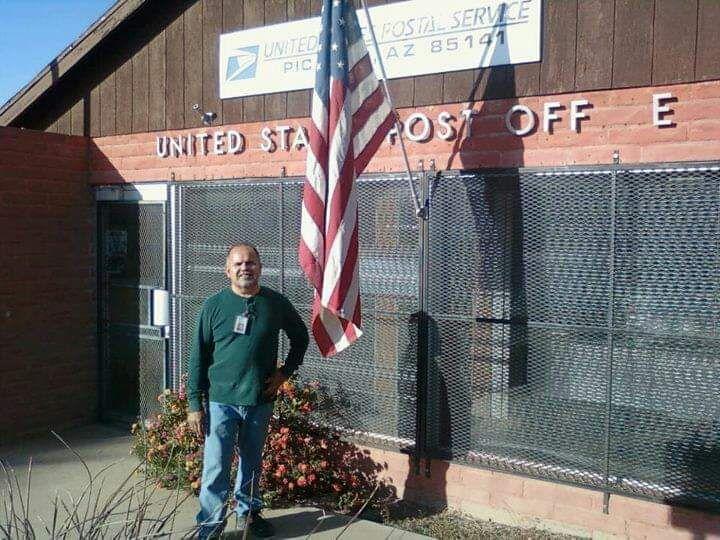 In a letter sent March 11 to postal customers, the U.S. Postal Service announced that it was "conducting a discontinuance feasibility study of facility operations."
"A discontinuance feasibility study involves a review of delivery and retail operations of a postal facility. The purpose of the study is to evaluate the facility's operations in a continuing effort to meet customers' retail needs, improve productivity, increase efficiency and cut costs," the letter said.
The letter also says that if service is discontinued in Picacho, residents may receive their mail at a post office box in Eloy.
Calls from PinalCentral to the phone number on the letter were not returned.
Kile said she remembers when the Picacho post office building served as the center of town and a place where people would see friends and neighbors. The building was demolished and Interstate 10 now runs through the spot where it once stood.
"The road that the post office and the majority of residential properties lost was Camino Adelante," Kile said. "It turned into Frontage Road that led to Picacho Peak. It was also the same road that people would take to get to the school. They closed our post office seven years ago and now they want to take away our mail delivery too. Our hometown is slowly dying."