ELOY -- Set in the heart of the desert, a new art studio and gallery is more than a place to create and showcase works of art.
Located at the Desert Rose Baha'i Institute and run by internationally known realist painter Duffy Sheridan and his wife, the gallery is a place for artists and others to gather, be inspired and to inspire others.
"This is a place where artists can come and work, but by being here they will be able to think in new ways and be inspired," Sheridan said.
The couple will host an open house for the new studio and gallery from 1 to 4 p.m. on Sunday at the institute, 1642 William Sears Drive in Eloy.
A modern realist who paints nature and people, Sheridan often focuses on the subtleness of human expression and explores his fascination with the human form. Most of the originals of his works are in galleries and museums or sold to art buyers.
The studio is a former home that's been converted into a showroom. Artwork hangs on the former living room walls while the bedrooms have been converted to studios. Sheridan will use one of the rooms as a studio workspace while the other is set up as a studio classroom with room for eight students and a teacher to create such things as jewelry, wearable art and sculptures.
The garage has been converted into a pottery studio and the kitchen will be the base for gatherings and discussions with artists, writers and others.
"What we're doing here is creating an institute for arts and agriculture," he said. "It's quite exciting. It's not a school but an environment where the creatively minded can come here, work and create while also learning from each other."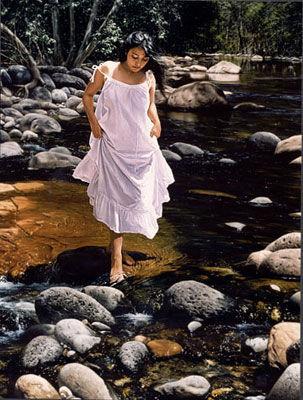 While Sheridan and others will do some demonstrations and teaching at the facility, the key purpose is to inspire others, he said.
"We want people to come here to learn the purpose and value of their art," he said. "Whether it's woodworking, painting or something else, we want artists to ask themselves how their art is of service to mankind."
As well as art, agriculture and caring for the land is also a main area of focus at DRBI, with researchers focused on studying new growing processes, water conservation, soil development and other areas of farming.
"We want to partner with other local people who are also doing their own projects," he said.
Whether it's using the land productively or inspiring artists and writers, Sheridan said all activities at DRBI are grounded in the Baha'i faith.
"One of the fundamental principles is the belief in the oneness of mankind and that we all have a purpose in life — that purpose is to assist mankind," he said.
But those taking part in activities at DRBI do not need to belong to the faith or any religion.
"This is for everybody," he said. "Although the institute, the studio and the radio station are run by the Baha'is, they're for everyone."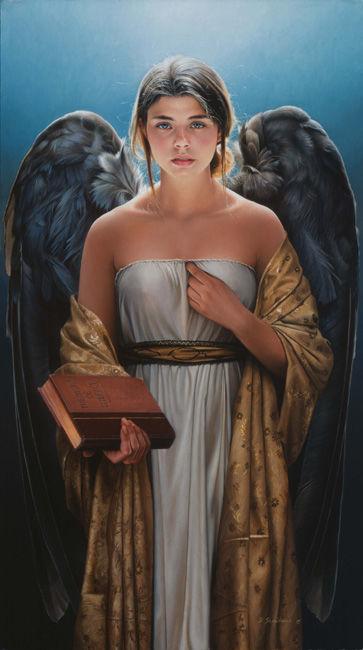 Originally from California, Sheridan has been an artist all his life. He's had shows and exhibitions worldwide and has won various awards for his work, including a director's award from an International Guild of Realism juried show and a chairman's choice award from an Art Renewal Center competition.
His paintings hang in cathedrals, Manhattan corporate headquarters and in private residences of royalty, judges, bishops, doctors and collectors worldwide, he said.
"My father was a painter and I've always painted," he said.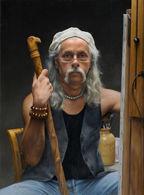 His wife, Jeanine, is also an artist who creates jewelry and other wearable art.
The couple, who have been married for nearly 50 years, lived for many years in the area in a home near the Desert Rose Baha'i Institute but moved for a few years to care for an ill family member. They've returned and are eager to reach out to the area artist community.
"Artists are the light of the world," Duffy said. "We have a responsibility to shine a light on goodness. We've been at this a long time — long enough to know that art can have a beneficial effect on people. It can elevate their spirit."
The open house is free to attend and open to all who wish to learn more or be inspired.