ELOY — After nearly 40 years of taking his group, Ballet Folklorico de Santa Maria, to venues all over the world, David Carrillo has amassed a collection of more than 100 trophies, plaques and ribbons.
"This group is my pride and joy," Carrillo said. "I've devoted more than half my life to it."
This year, for the first time in the dancing group's history, Ballet Folklorico will perform at the Eloy Fiestas Patrias. They'll take the stage at 1 p.m. Sept. 18 as one of two ballet folklorico groups set to perform this year.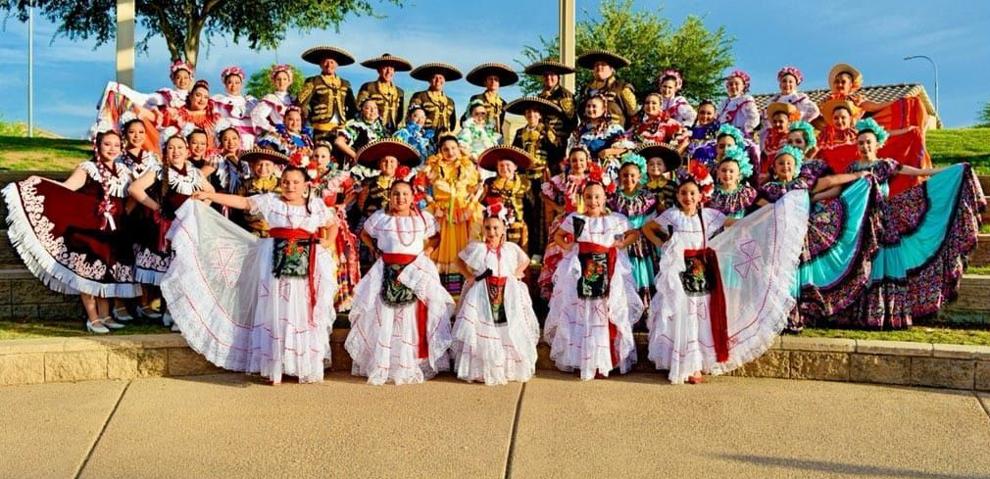 Based in West Phoenix, the group consists of nearly 40 dancers ranging in age from 6 years old to adults. Some have been dancing with the group for years and some dancers are children of the Ballet Folklorico de Santa Maria's original group of performers.
"Most of our dancers stay a while," Carrillo said. "Once they get started, they stay for years. We have one dancer going on 25 years with us."
Carrillo started the group in December 1981 when his neighborhood fiesta committee had a hard time finding a ballet folklorico group to perform at their event.
"We couldn't get performers so we formed our own group with a few kids," Carrillo said. "We taught them traditional dances."
Since then, the group has grown to include nearly 40 dancers. There is a waiting list of more than a dozen kids at any given time.
By learning traditional dances, the group learns about Mexican heritage and culture and also shares it with others.
Over the years, the group has traveled around the globe to perform in Japan, Mexico, Hawaii, Disneyland, the White House and other locations. They regularly march in parades, perform at various venues and compete in dance events.
Carrillo said he has formed close, family-like bonds with many of the dancers. During the height of the COVID-19 pandemic, when Carrillo self-isolated to stay healthy, several of the dancers organized drive-by events to wish him a happy birthday and a merry Christmas.
"We're like a big family," Carrillo said. "We hold practices at my house whether it's hot or cold. It's a very good group. Like one big folklorico family."
The other dance group scheduled to perform at the Fiestas is Ballet Folklorico Del Sol, which will take the stage at 6 p.m. on Sept. 17 and again at 4:30 p.m. on Sept. 18.