ELOY — Eloy Junior High School held its first art show last week to showcase its students' drawing skills.
"It was a brainchild born on the way to work one morning," teacher Ruth Conrad said. "I collect children's art, they bring it to me and I put it up in my room. I've noticed that we have a lot of talented artists. So I thought about the fact that we need to show this, it shouldn't just be in my room. People should see it."
Conrad spoke with Principal Danny Rogers, who agreed to holding the art show, which turned out to be a success as a lot of work was submitted from the three grade levels.
"I think our kids are really fortunate to have an art class here," Conrad said. "A lot of schools don't have art anymore, and creative expression is really important. It's a very good outlet for kids."
Selen Camacho, Lisette Portillo and Clara Bruner placed in the top three and each received a cash prize. There were also a handful of honorable mentions who received a goodie bag.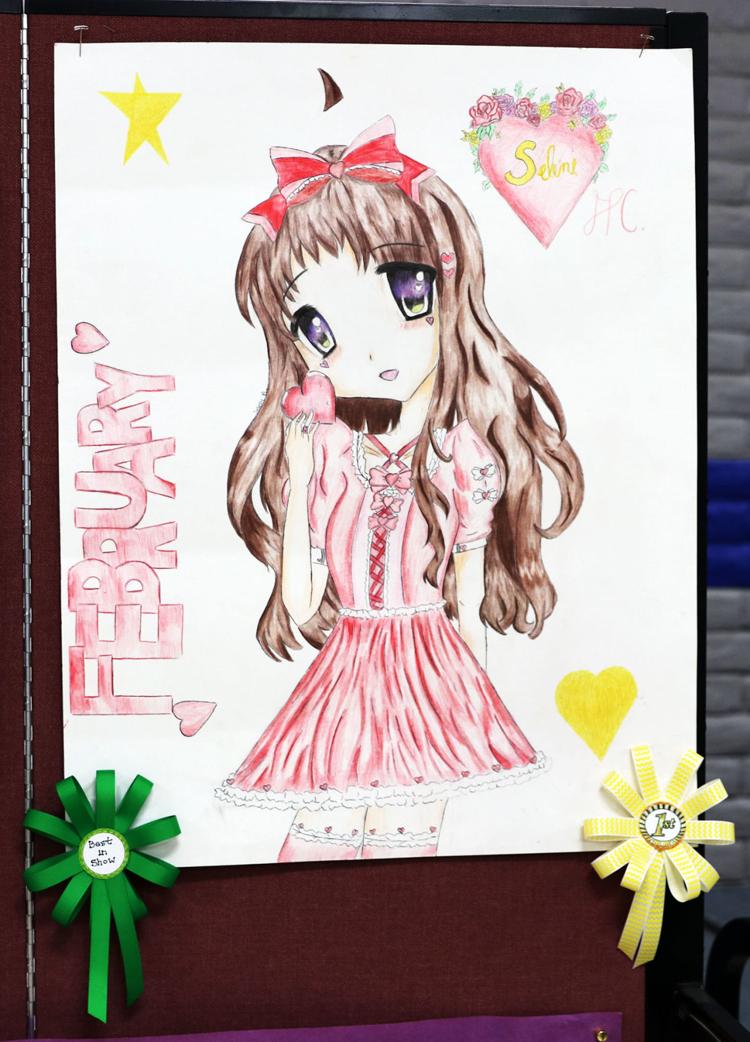 Camacho took first place and best in show for her drawing. The sixth grader told PinalCentral that she loves to draw and would enter any art contest if given the opportunity.
She added that the inspiration behind her drawing was the month of February.
"I wanted to make it a February theme because it's supposedly the month of love," Camacho said. "So I decided to make a girl with a theme of February. I was really confident I'd win first place."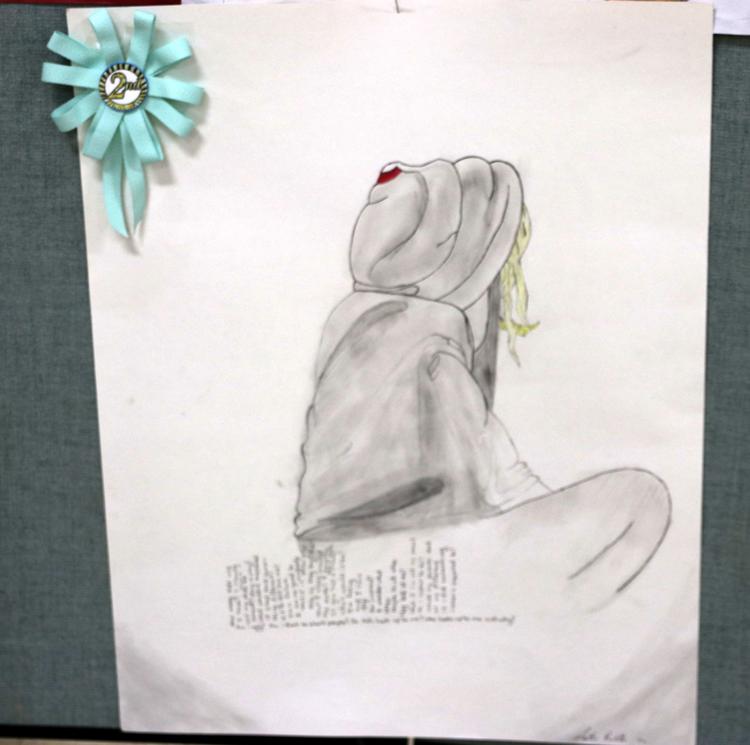 Portillo's drawing earned second place and unlike Camacho, she was obligated to participate.
The eight grader is part of the National Junior Honor Society and while some members and the adviser were at a conference in Chicago, those who stayed behind had to enter the show.
"He was the one who told us about it," Portillo said. "The rest of us were staying behind but he didn't want us doing nothing all day or whatever, so he was like you guys are entering the contest."
Portillo admitted that she didn't expect to win second place and that her inspiration came from just scrolling through the internet.
"I've never really found drawing as something I really do," she said. "It's something that I just do sometimes. I don't even know how to draw stick figures let alone that — I don't know how I did that."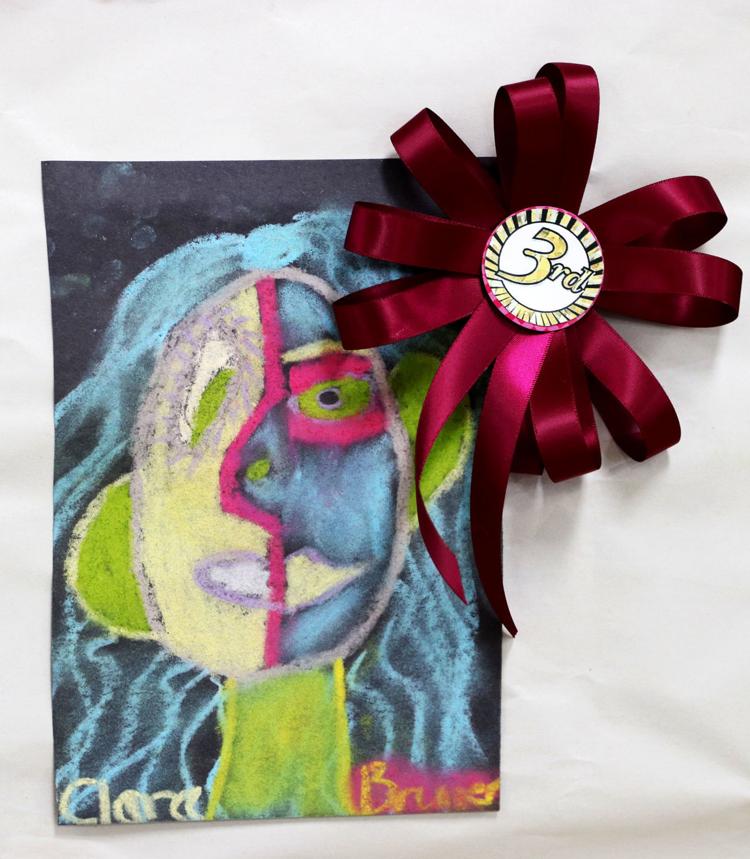 Bruner was surprised that she placed in the top three but thought it was cool.
The seventh grader enjoys drawing because it keeps her mind focused on the task at hand.
"I entered to show other people that I can draw," Bruner said. "It keeps me somewhere nice and it keeps me drawing until I can get better."
Both Camacho and Bruner said that they would enter the art show again next year if it is held again.
Portillo, who will be moving on to high school next year, agreed with Conrad about the talent level at the junior high.
"I think it's a really great idea for kids to actually want to enter the contest because they know they have talent and a lot of them really do," she said. "It's a really good idea for them to show that in this kind of thing. I think it's a good idea if they did do this again."