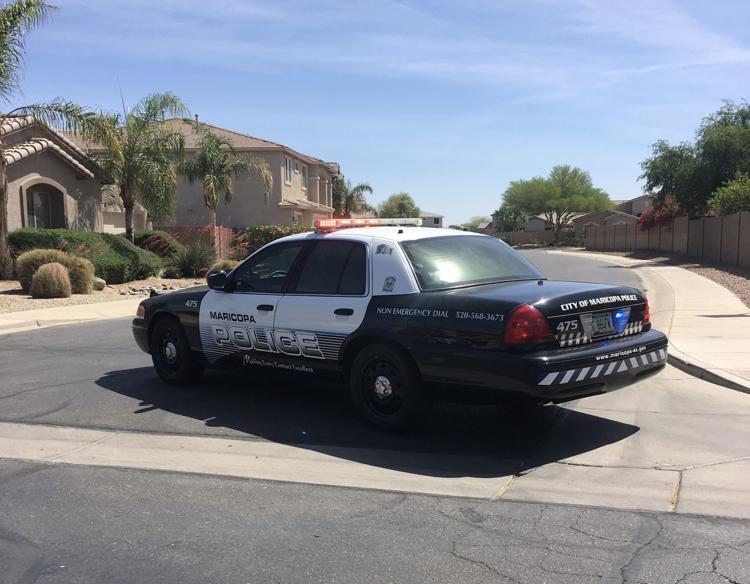 MARICOPA — The safety of a city is an important factor that residents and potential residents examine to attain full comfort to live in or move to the area, and two Pinal County municipalities are in position to reap the benefits.
Florence has been ranked the safest municipality in Arizona, according to alarms.org, an official site of the National Council for Home Security and Safety. Maricopa, meanwhile, came in sixth.
Florence, with many official residents in prison, often shows up at the top of surveys like this.
"We're excited about the recognition again, happy for our citizens and grateful for our police and law enforcement community that does such a great job of protecting our citizens," Benjamin Bitter, assistant to the Florence town manager, said Thursday.
With 91 incorporated cities in Arizona, being in the top 10 of the safest cities in the state is an achievement for the city of Maricopa.
"To be in the top 10 is phenomenal," said Mayor Christian Price. "I think that speaks volumes, because people want to live in a safe community. It all comes back to how you feel when you move here."
Arizona is moderately well-positioned in terms of crime statistics when compared to national averages, according to the alarms website. The organization reviews the most recent Federal Bureau of Investigation uniform crime report statistics to identify the safest cities in each state. The most recent FBI report is from 2017.
Maricopa Police Chief Steve Stahl said that over the past five years, the crime rate in the city has progressively gone down. Rather than city rankings, MPD examines national crime trends and tackles preventative and safety measures to ensure the safety of the city.
"Our trends are, I believe, better than the national trends," Stahl said. "Even though the number of people that have moved in has gone up, the crime rate has been going down for the past five years, each and every year."
According to incident reports from the Maricopa Police Department, total violent crimes decreased 16% from 2017 to 2018. The total of property crimes decreased about 19%.
Violent crime is composed of four offenses, including murder and non-negligent manslaughter, rape, robbery and aggravated assault, according to the FBI.
On the other hand, non-violent crimes are those with no force or threat of force to the victim, such as burglary, larceny-theft, motor vehicle theft and arson.
Stahl said that it takes the community to cooperate with MPD in lowering the crime rate and keeping the city safe.
"You can't make a full-effect change without the 53,000 eyes and ears out there reporting to the police department when they find something suspicious," Stahl said.
MPD's No. 2 call for service is suspicious activity, according to Stahl.
"When you have an active and involved community, that's what you have," Stahl said. "People comfortable enough to call the police department and speak up about suspicious activity."
Other programs that MPD has incorporated to ensure safety and resources include the Family Advocacy Center, surveillance camera registration, domestic violence education to youths and neighborhood apps.
"There's always room for improvement — at the same time, it's like market share," Price said. "Sure, we'd like to be number one, I think it's about incremental measure of success."
In a growing community, MPD is addressing challenges that it has not addressed before, such as various traffic challenges and making sure those who move in from other parts of the country are aware of the laws and regulations in Arizona.
"I don't think I'll ever be satisfied with whatever that status is," Stahl said. "We're always looking for the next tool to be able to help our community be as safe as it can be."