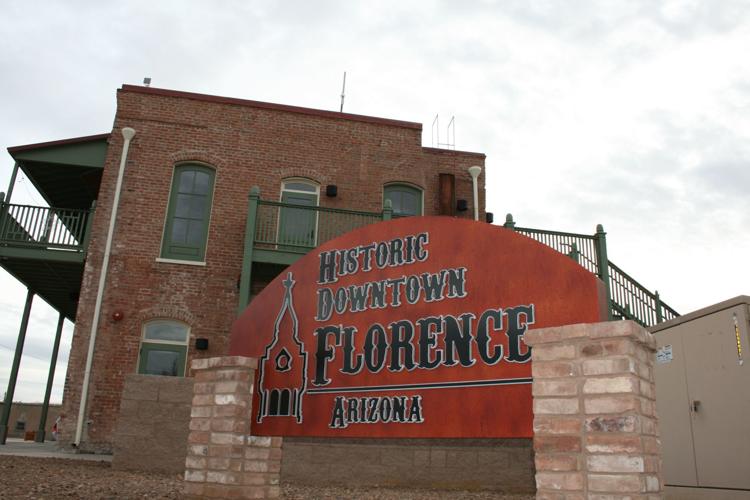 FLORENCE — COVID-19 continues to spread in the community, Town Manager Brent Billingsley told the Town Council Monday.
He gave some numbers, which were updated by the state on Friday. 
In Pinal County the surge in new cases in Florence and Eloy continued. Both communities are home to state prisons and federal detention centers. However, of the 16 new cases reported Friday in Florence, only two were in the Arizona State Prison-Florence Complex, prison officials said.
The Department of Corrections says that 50 inmates in the Florence prison have tested positive for the virus while 17 are pending. DOC reported three new positive cases among staffers Friday, but that was from all the state prisons.
Barbers and salons were allowed to open Friday in a limited capacity. Restaurants will be allowed to reopen Monday with strict protective measures.
"But those are two excellent steps in moving forward to reinitiate our economy," Billingsley told the council Monday.
The state still has a stay-at-home order, which is going to be reassessed on May 15. Unless someone fills an essential service, the state is still recommending employees work from home.
"But we're very much looking forward to these next steps to try and reinvigorate the economy," Billingsley added.
Billingsley further reported the Police Department has just changed to 12-hour shifts, an adjustment from a 10-hour cycle.
"This is something officers have wanted for the past four years and something I had worked with Chief Hughes on last year," he said of the recently retired Dan Hughes. This results in more officers on the beats and a sergeant on every shift.
The town anticipates a reduction in overtime. Twelve-hour shifts are used a lot in law enforcement and are referred to as the "team concept," Billingsley said.
Each sergeant on each shift is responsible for his or her team, and will have the same team on the same days until the shifts are reset. "We believe it also gives officers additional opportunities to engage in proactive policing," Billingsley added.
Chief Bruce Walls believes it also allows him to devote more time to staff development and community policing, Billingsley told the council.
In other business:
The council approved a contract with Terracon Consultants Inc. for roadway construction materials testing for up to $150,000. Vice Mayor John Anderson asked for more details. Public Works Director and Town Engineer Chris Salas said the contract will assist with upcoming projects on Arizona Farms Road and Hunt Highway and other future projects.
In this way, the town receives quality assurance testing with no inherent conflict of interest, as the lab works for the town, according to Salas' written report to the council. Almost all of Terracon's contract will be paid out of the town's share of Arizona gas taxes and fees, known as HURF.
The council approved a contract with SJ Anderson Company for $58,624 to address age and weather-related deterioration on the exterior of Town Hall. There are currently several areas of deteriorated wood fascia, sun-bleached paint on porch posts and beams and stucco cracks around the 22-year-old building, according to a town staff report.
Mayor Tara Walter proclaimed May as National Water Safety Month and National Historic Preservation Month in Florence. Florence Interim Community Services Director John Nixon said his department will hold the annual Water Safety Day, register children for swim lessons and open the Aquatic Center when restrictions are lifted.
Anderson expressed disappointment that current restrictions kept the town from recognizing local citizens who work for historic preservation. The council members have recently been meeting over their computers rather than in person. Walter said she hoped the council could meet in its chambers in Town Hall again in June, pending direction from the governor.
Florence Community Development Director Barbara Rice spoke to the council on the status of the town's Redevelopment Plan update and General Plan update, both long-range planning projects that have been affected by COVID-19.
The last Redevelopment Plan open house was on March 12 and had approximately 30 participants, who had the opportunity to review a potential land use map and several development scenarios. Town staff expects to receive an initial draft of the plan this month, and public participation will continue once COVID-19 precautions are lifted, Rice said.
The General Plan consultant is still researching and gathering data, and the contract doesn't anticipate formal public input until mid-summer. The only time-sensitive issue might be at the end of the project in order to meet the schedule for a public vote on the plan in the fall of 2022 as required by state law, Rice told the council.
Billingsley said the town's new Regional Transportation Plan is near completion, but COVID-19 is delaying the town's ability to hold a public hearing and for the public to comment. There was a public open house and presentation to the Town Council on Jan. 21.
There were also a couple of other open houses, and a technical advisory committee also held meetings.
Town staff now hope to have a public hearing in June prior to a council vote on adopting the plan.