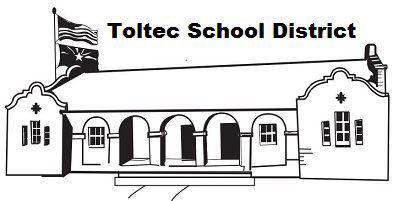 ARIZONA CITY — Over the past two years the Toltec School District has been updating its curriculum to include a digital component.
The district approved a six-year license of nearly $89,800 from Houghton Mifflin Harcourt for a social studies curriculum that aligns with new state learning standards for the junior high students and offers magazine-style lessons for the elementary grades.
The magazine lessons can be taken home and do not require textbooks for the lower grades. Students are already familiar with the online component, which is similar to the one used in language arts.
"This is actually the lowest amount that we've paid for curriculum," Superintendent Denise Rogers told the school board May 11. "This is our third year in buying a whole subject of curriculum. Next year will be science, but we're waiting for standards to be finished. After next year our classrooms will be equipped with curriculum for every subject."
Parents and guardians will have a new way to enroll their student next year through a digital program.
Rather than filling out an entire paper packet, parents will be able to register their child online from home or they could come to the schools if they do not have access to the internet. The paper packet will still be available for those who prefer that method.
During the meeting, the board also discussed the idea of looking into getting a bond issue on the ballot in the upcoming election.
Rogers asked the board members for their input before looking into everything that would be needed for the district to go for a bond vote.
"You know that our facilities are in great need of help with some renovations and there are things that we don't have the finances to do," Rogers said. "There's some things that we have to do that we're having to do very slowly because we have to prioritize, and the priority right now is curriculum."
After two years, the district is back in compliance with the state and now the district can opt for taking a bond vote. Rogers said that bonds can be used for capital outlay, which would include school bus maintenance and possibly adding preschool programs to both schools.
With November including a presidential election, Rogers believed that it would be a good time to put a bond measure on the ballot, but then the COVID-19 pandemic hit.
Board member Dennis Callahan believes that the district has needed a bond issue for a long time but has not asked for one.
"You don't have it if you don't ask," Callahan said. "We've done a substantial amount of work in the last three and a half years to improve things. We have used what we had to do the best we could, and I think we've done a great job, and I think that a bond is not beyond asking the taxpayers to help us complete the work we've started."
Callahan mentioned that the district needs to be specific about what the bonds will used for and offer a specific number of what the increase will cost taxpayers. He also brought up the Adjacent Ways project that the district was planning a few years ago that was stopped and ended up with money being returned to the taxpayers.
"I'm all for it," Callahan said. "We really need to start the process because it might take us three tries to get one."
Board member Pam Long agreed with Callahan about being specific about the numbers and what the bonds will be used for as well as providing the community with all the necessary information before people vote.