CASA GRANDE — A man whose body was found near Maricopa Feb. 27 was killed near Casa Grande — intentionally run over by two vehicles, according to investigators.
The body of Troy Beebe, 48, of Casa Grande was found about 9:30 a.m., in the Santa Cruz Wash off Anderson Road, just south of Maricopa-Casa Grande Highway on the eastern edge of Maricopa. Pinal County Sheriff's Office detectives found Beebe wearing only tennis shoes and his pants around his ankles.
Investigators believe Beebe was killed with a motor vehicle based on the condition of his remains.
Robin Franklin, 37, and John Radcliff, 36, were arrested on first-degree murder charges the following day, Feb. 28, in connection with Beebe's death.
Both men are in custody at the Pinal County Adult Detention Center without the possibility of bond.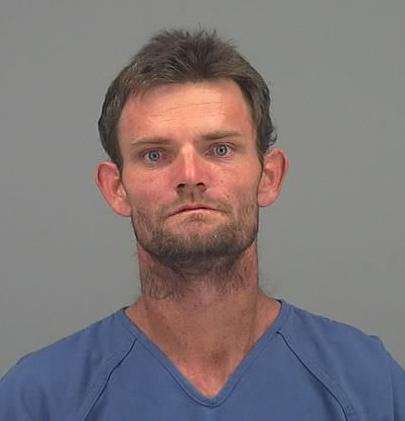 In a probable cause statement, PCSO Detective Andrew Converse wrote, "While deputies were at this scene (where the body was found) beginning their investigation another call for service was received by the Pinal County Sheriff's Office. The reporting party on this call wanted to report her brother, Troy Beebe, was a missing person."
The woman told investigators that her brother was missing but his keys were found lying on the ground near his father's house, where the Beebes lived.
Troy's father apparently began looking around the property and discovered there was blood on a parked vehicle in the driveway and on the ground near the house in the 18600 block of West Jacqueline Avenue in the Colonia del Sol area near Casa Grande, according to the probable cause statement.
"There was also blood located on the chain-link fence in front of the victim's residence," court records state.
PCSO detectives processed the scene, finding several blood pools and droplets in the driveway.
"There also appeared to have been some sort of physical altercation that occurred in the driveway of the residence," Converse wrote in his report.
During the investigation, the victim's father told investigators Troy had been living with him on and off for several years. Recently, he had moved back into the house and had been there about three weeks before his death.
"Troy's father had reported the neighbor across the street from him approached him and stated Troy had been knocking on her window on Feb. 26 at approximately 5 a.m. It was also reported Troy had gone to another neighbor's house and possibly solicited some sort of sexual favor from the female that lived there," Converse wrote in the probable cause statement.
The victim's father also told investigators that he saw his neighbor John Radcliff changing a flat tire on his truck the day Troy was missing and it looked shredded, like it had been driven on when already flat. The father said Radcliff just behaved suspiciously that day.
Investigators believe Beebe was likely killed on Feb. 26 as Franklin, one of the suspects, was in a Casa Grande Circle K store at 2:40 a.m. on Feb. 27 saying "he had killed somebody and the body was in his car," according to court records.
This was seven hours before Beebe's body was found near Maricopa.
Casa Grande Police were called to the Circle K but Franklin had left before they arrived. He was also seen an hour earlier at another convenience store and clerks of both stores told investigators that he had "cuts on his hands and his hands were bloody."
Franklin was driving "an old Lincoln 2-door passenger car that was beat up."
Investigators determined that Radcliff and Franklin are biological brothers, according to court documents. Radcliff lives across the street from the victim and Franklin's house is just down the street.
After processing the crime scene at the Beebe home, deputies searched the area for the location where Beebe was run over by a vehicle.
"There was a scene located approximately one-half mile from Troy's residence in the desert area. The scene was processed and the same tire tread pattern was located there as what was found at the victim's residence and the body dump location. There were articles of clothing that were blood stained and there was a significant amount of what appeared to be blood soaked in the dirt. There was also a second set of vehicle tracks in this area along with pieces of shredded rubber that appeared to be from a vehicle tire," Converse wrote in his probable cause statement.
Franklin was located at the BBVA Compass Bank by Casa Grande Police and PCSO deputies. He was arrested driving the same Lincoln sedan he was seen in at Circle K early that morning.
"I looked at the undercarriage of the Lincoln and observed a significant amount of red stains consistent with blood on the entire undercarriage of the car," Converse wrote.
Radcliff was located at home, across the street from Beebe house, and arrested shortly after Franklin was caught.
"John's (Radcliff) truck was looked at and the undercarriage of his vehicle also had red staining in several areas of the undercarriage. This would be consistent with running over a body. The tire tread pattern on John's truck was consistent with the tire tread pattern that was located at the scene where it is believed Troy was ran over," Converse wrote.
More blood was found on the steps of Radcliff's house during the execution of a search warrant.
In June 2010, Franklin was arrested after the shooting death of Benjamin Franklin in Picacho. Robin Franklin was wounded with several gunshots and was flown to Maricopa Medical Center in Phoenix for treatment. He was eventually convicted of aggravated assault.
Radcliff was convicted of assault with intent to injure in September 2013.
Franklin and Radcliff are both being held without bond.