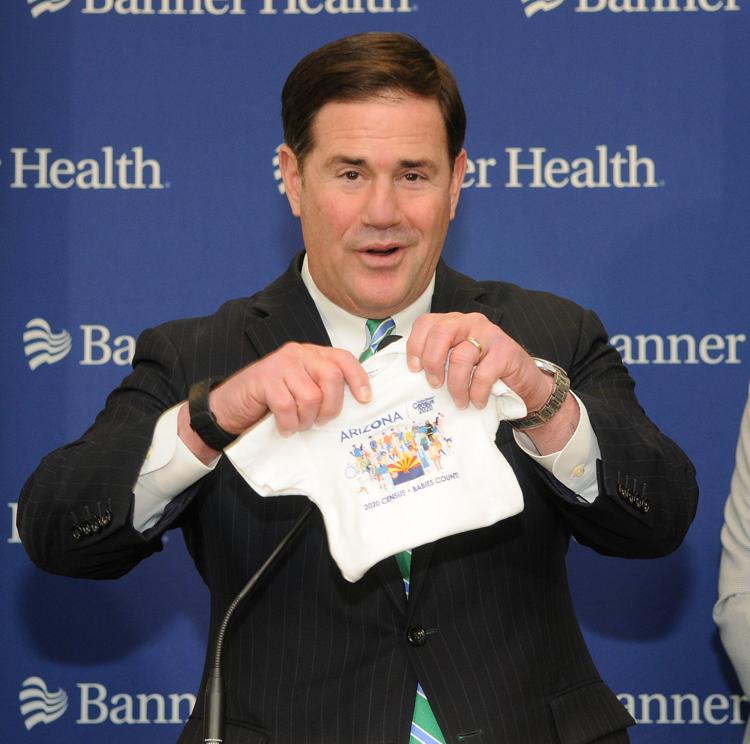 CASA GRANDE — The cities and schools of Casa Grande and Eloy are working together overtime to make sure everyone, including winter visitors and especially young children, are counted for the U.S. Census.
U.S. residents can start filling out the nine-question census form online Thursday at www.my2020census.gov. The federal government will be sending out mailers to homes with a login code and information on how to fill out the census online, by phone or by mail between March 12 and March 20. Only one form per household should be filled out and everyone in the home should be counted on that form, according to the U.S. Census Bureau. The deadline to turn in the form is July 31. Census workers will start knocking on doors of households that have not responded to the census by May 13.
"For everyone counted, our community receives nearly $3,000 per person annually for schools, roads, hospitals and more," Casa Grande Public Information Officer Latonya Jordan-Smith stated in an email.
State and federal governments use population data from the census to determine how much money each community gets for housing, schools, transportation and other services, she said.
That is why the cities are pushing for everyone, including people who are not citizens of the U.S. and winter visitors from other states, to choose Casa Grande or Eloy as their home.
"The 2020 Census counts everyone who lives in the United States," the U.S. Census Bureau stated in an email. "(It) counts everyone, including citizens and non-citizens."
That means winter visitors from Canada can fill out a census form and be counted, as long as they have been living in the city for at least six months or if they are living here on April 1, said Eloy City Councilman Jose Garcia.
"It's really about where you spend the largest amount of your time," he said. Eloy has a large population of winter residents from other states and Canada and many of them spend several months out of the year in town. It also has a large population of skydivers who travel between airports and locations across the U.S.
Casa Grande also has a large population of residents who only live in the city during the cooler months. In the past few months, Casa Grande Mayor Craig McFarland has encouraged winter visitors, especially those from Canada, to fill out the 2020 Census, pointing out that they use and benefit from the city's services including roads, sanitation, schools, library and recreation facilities.
"The census counts people where they live and sleep most of the time," the Census Bureau stated. "If you split your time between homes or own a second home, you can help the census be more accurate and efficient by responding appropriately. You should respond to the census based on where you usually live."
Garcia also reminded residents that there is no citizenship question on the 2020 Census. An effort to put a citizenship question on the 2020 Census form by President Donald Trump failed last year.
The Census Bureau is required by federal law to protect the information it gathers and limits the use of that data to producing statistics, according to the bureau. The information cannot be shared with local, state or federal law enforcement or be used to determine a person's eligibility for government benefits.
"Every Census Bureau employee takes an oath for life to protect your information. We have sworn to protect the confidentiality of your data. We could go to jail or be fined up to $250,000 if we violate that oath," the bureau stated.
The Census Bureau and the two cities are also trying to get the word out to parents and guardians to make sure they count all of the children in their household. Even though a child is not in school, they should be counted, according to the bureau.
The bureau estimated that around 5% of children under the age of 5, or about 1 million children, were not counted in the 2010 Census.
"An accurate count of ALL children is critical for families, educators and their communities," the Census Bureau stated. "2020 Census responses will drive decisions that impact the well-being of children for the next 10 years."
However, counting children can be tricky, according to the bureau. A child can live with both parents, split their time between the homes of two parents or live with another relative or in a foster family.
The Census Bureau recommends that children be counted in the home where they spend most of their time, even if that means that the child is living with grandparents in a seniors-only residence or in a home with more people than the lease allows. Census workers cannot share that information with anyone else, including landlords and homeowners associations, because of their oath.
"If their time is evenly divided, or you don't know where they stay most often, or if they are just staying at your home temporarily, count them where they are staying on Census Day — April 1," the bureau stated.
Babies should also be included in the family count, according to the bureau. Even babies who are still in the hospital should be counted at the home where they will live and sleep most of the time, as long as they were born on or before April 1.
In order to make sure that as many residents as possible fill out the 2020 Census, the cities of Casa Grande and Eloy have been blasting social media, handing out flyers, hanging banners and working with local organizations and the school districts to get the word out.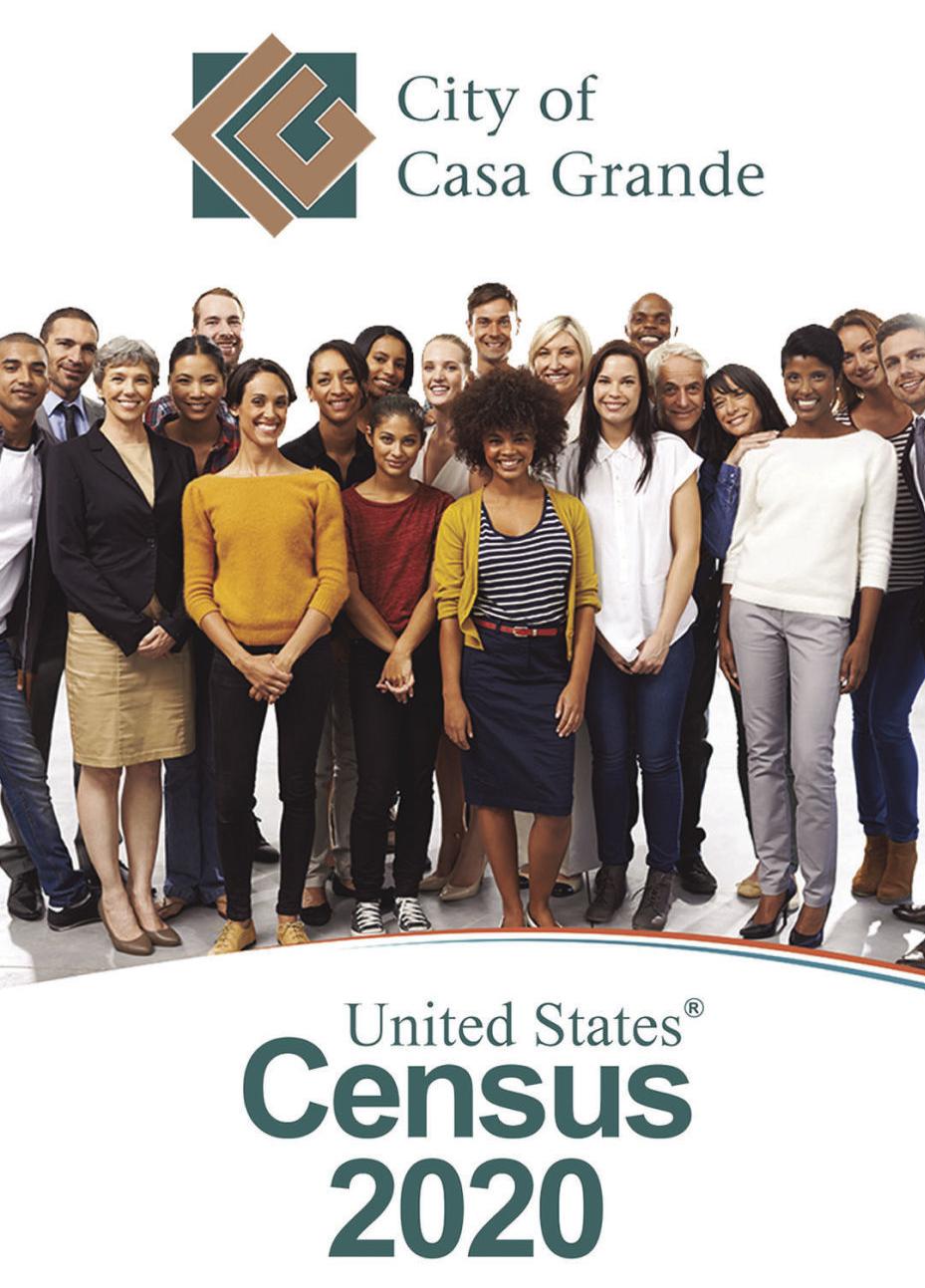 In Casa Grande, the city has been working with at least 15 different groups to spread the message, including both school districts, according Jordan-Smith. The districts have been teaching students about the census in their social studies classes so they can help their parents fill out the census form online.
The Casa Grande Elementary School District is offering parents access to computer labs during parent-teacher conferences to fill out the census while waiting to talk to their child's teacher. The district is also alerting parents through its email newsletter and flyers that will go home with students.
At the Casa Grande Union High School District, student laptops and hotspot internet connection devices will be enabled to allow families to use them to complete the census.
The city is also setting up secure computers and Wi-Fi locations dedicated to filling out the census at the Casa Grande Community Recreation Center lobby, city finance building lobby and the city library computers, Jordan-Smith said. Flyers are going out in residential trash bills, banners are being hung at the various city parks and on the city's garbage trucks and full-page ads are going in the newspaper and the city's Summer Recreation Guide.
The Casa Grande Main Library on Drylake Street is promoting a special Census StoryWalk at a ribbon cutting and open house at 10 a.m. on Tuesday.
The city has also reached out to various senior living communities, RV parks, homeowners associations, the Greater Casa Grande Chamber of Commerce, Casa Grande Main Street and Central Arizona College.
Garcia said Eloy has been working on a similar Census 2020 outreach program.
"We're trying to keep the people educated," he said. "We have a large population who are not familiar with using computers. We want to make sure all people are counted and make sure our schools get the funding they need."