CASA GRANDE — Marcus Martin spent years researching the history of his great-grandparents, Samuel and Margaret Martin, scouring the internet, newspaper archives and various public records.
And because of his research, when more than 40 descendants of the early Arizona settler family met recently for a reunion in Casa Grande, the group was able to celebrate a century of farming and living in the region and honor their family ancestors.
By uncovering homesteading documents, notices of delinquent taxes and several newspaper articles that mentioned his great-grandparents, Martin was able to piece together the story of his family's history in Arizona. On a warm June day, he found the burial sites of Samuel and Margaret in a cemetery in Mesa. There was no gravestone to mark the burial place.
Although members of the Martin family have gathered for decades for reunions, the 2019 gathering was special. Samuel and Margaret Martin moved to Casa Grande from Bryson, Texas, along with their 11 children in 1919, and the 2019 reunion marked the 100-year anniversary of the family's arrival in Arizona.
"We decided to do something different to celebrate," Martin said.
He and his wife Nikki hosted a reunion event for extended family, and relatives visited from across the country.
A cousin, Jim Crouch, created a banner-sized family tree showing all of Samuel and Margaret's descendants. During the family reunion, all living descendants of the couple who were present posed with the banner.
"This allowed every family member to contribute and feel a part of the anniversary celebration," Martin said.
Martin's sister Gerry Lugo purchased granite grave markers to place at Samuel's and Margaret's grave sites.
"Everyone was excited to memorialize these individuals who brought the family to Arizona," he said. "So instead of being long forgotten relatives who no one could recall where they were buried, it provided us with a sense of reality and at the same time, a sense of closure."
Martin's research was also a topic of conversation for the descendants. Over the years, he had used various online resources and websites, but he said scouring the Casa Grande Dispatch archives was the best source of information.
"In short notices and occasional references, I discovered my great-grandparents were deeply religious individuals who held church services under the shade of a tree in a city park, and later in their own home," he said.
He also learned more about the couple's early Casa Grande days. They had settled near the newly established San Carlos Project because at the time, it was planning an expansion beyond its original boundaries. Samuel and several adult children filed homestead claims in 1920 on about 160 acres that bordered the project.
"As the farm economy grew during the 1920s, the Martins prospered," Martin said. "They carved farms out of their desert homestead claims. In 1923, they were able to afford a vacation to New Orleans."
But unable to pay their property taxes when the Great Depression caused a collapse in the cotton market, the family eventually lost their land.
"They never lost their faith and devotion," Martin said. "In the Dispatch, I found the advertised postings of their homestead claims in the 1920s and their farm being sold for delinquent taxes in the 1930s. There were successes, disappointments, setbacks and outright failures, all of which were chronicled in (the Dispatch)."
After the family lost its farm, some of the couple's adult children returned to Texas while others moved to other parts of Arizona.
But some remained in Casa Grande. Martin's grandfather and father — and later Martin himself — went on to farm parcels of land in Casa Grande, Eloy and Coolidge. Since the Martins arrived in Casa Grande, six generations of the family have lived in the Casa Grande Valley.
While research led Martin to discover many answers to questions about his family's past, he said the more he learned, the more he wanted to know.
Through a cousin in Texas, he learned that one early member on the family tree had arrived in the United States about 20 years after the founding of Plymouth Colony (Massachusetts) and was a surveyor who helped establish some of the earliest roads and infrastructure in the colonies. Another ancestor had fought in the Revolutionary War.
The Martin family has only a handful of living relatives who knew Samuel and Margaret. Betty Martin Chandler, 90, who lives near Coolidge, is a granddaughter of the couple and she remembers them fondly.
"Every Sunday my little brother George and I would visit our grandparents' homestead at the base of the little mountain on the west edge of town (Casa Grande). We loved climbing it. We called it 'Grandpa and Grandma's mountain.' The mountain is still there but now has a water tank sitting on top of it," she said.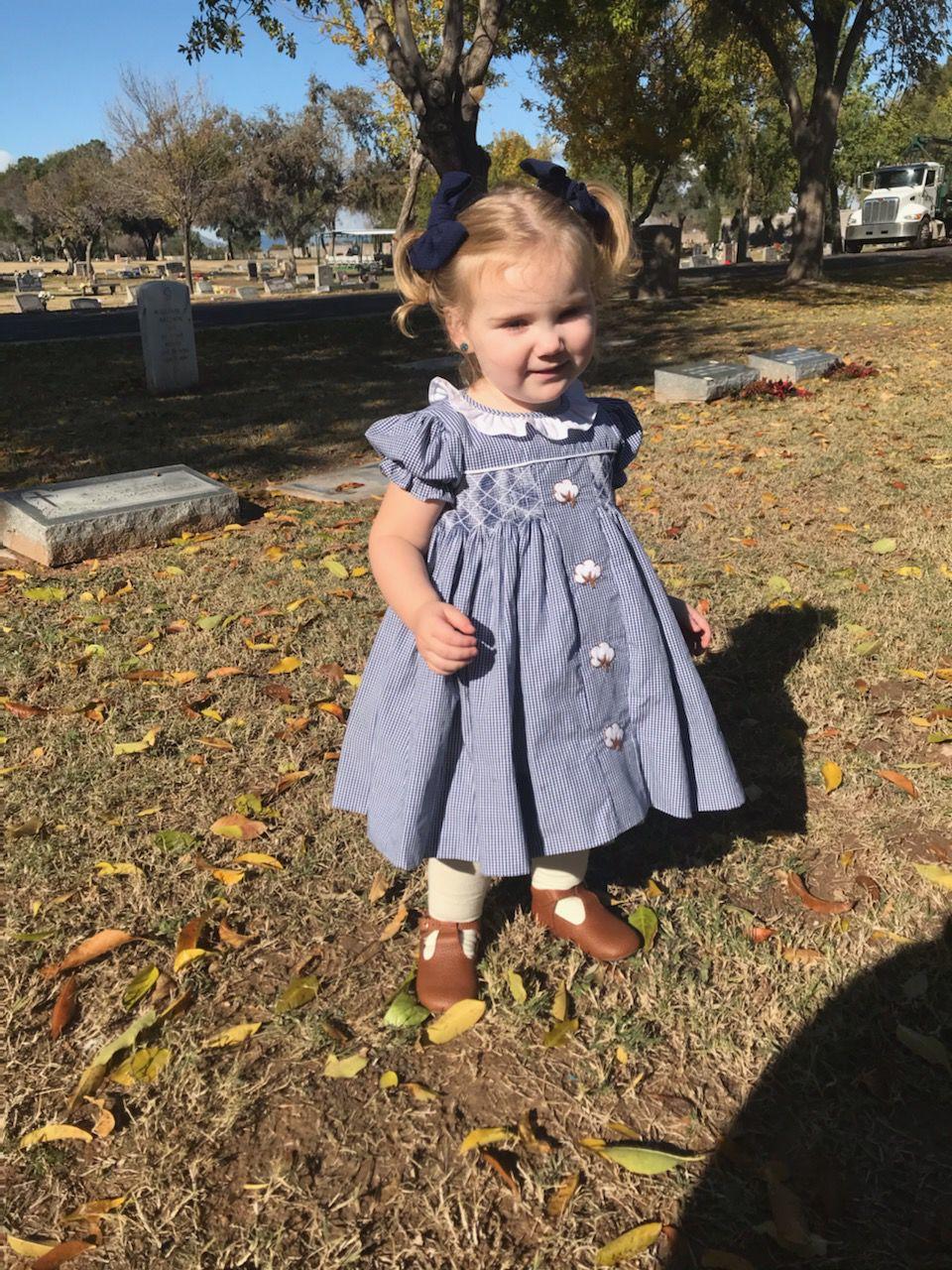 There are currently about 100 direct Martin descendants. About 38 live in Arizona and 20 live in the Casa Grande area. Others live throughout the country.
Martin said the legacy started by Samuel and Margaret continues today.
"Sam and Margaret instilled a deep love of God, country and family into their children," Martin said. "We have been carrying on those traditions for the past 100 years and still gather as a family each year to give thanks for being a part of something bigger than ourselves."