TELLING THE COMMUNITY'S STORY
Our news staff has been reporting on issues that matter to our community for over 100 years and we rely on subscriptions and the community's support.
Kramer Media remains one of the few independent, family-owned news media companies in the state of Arizona.
Thank you for your support. 
For a limited time, subscribe to our Annual Option below and receive a $20 gift card to a local restaurant.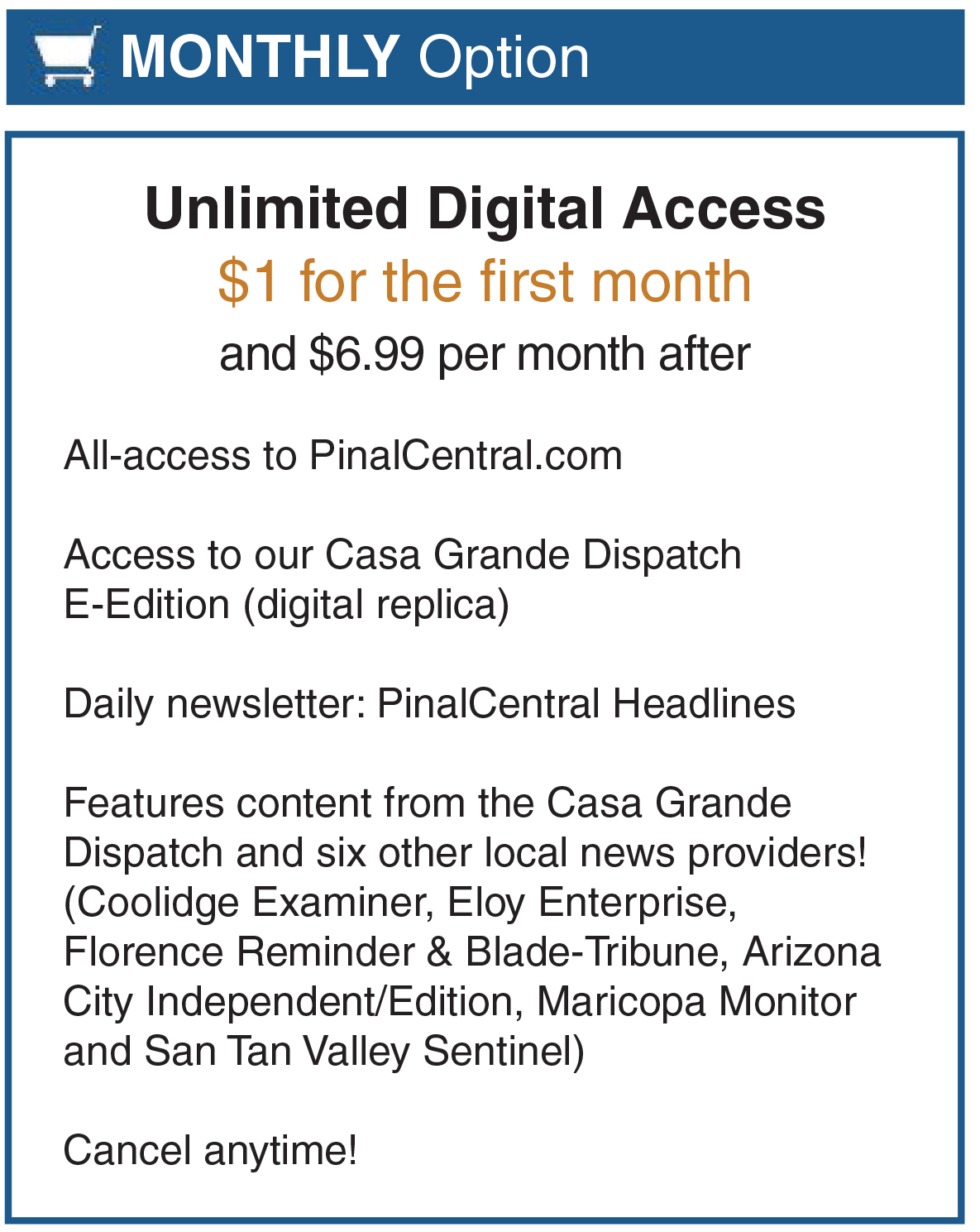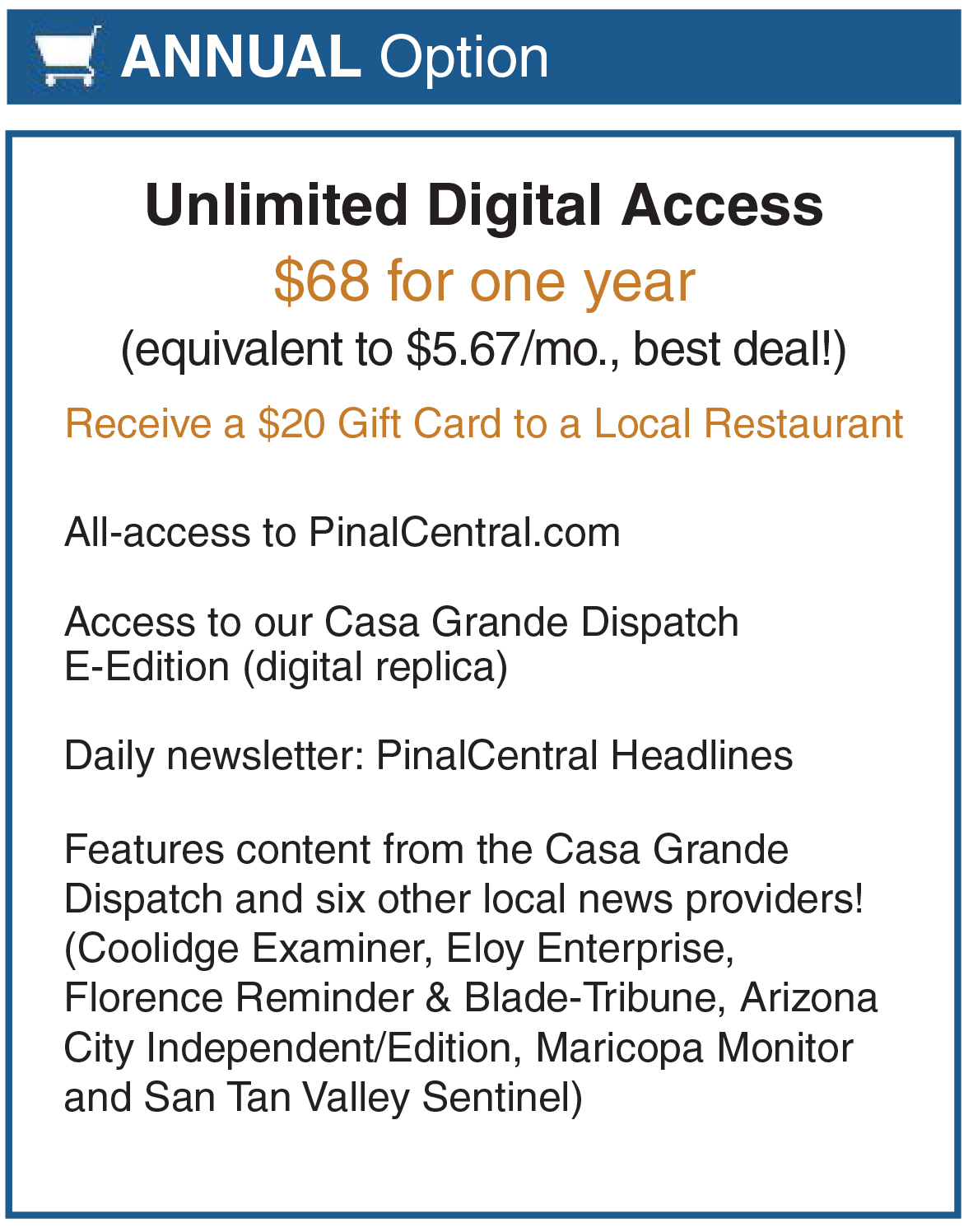 Starting March 19, all new one-year digital subscribers will receive a $20 gift card to one of over 20 local restaurants. After you subscribe, we will email you to coordinate receipt of the gift card.
Other options available 
We also offer a 6-month digital subscription for $37 and a 3-day digital subscription for $.99. Click here for those options.
No commitment, cancel anytime. 
Our no-obligation subscriptions allow readers to continue for as long as they wish. Subscribers will be automatically renewed when their subscription is up, unless they cancel in their subscription profile, or by reaching out to our circulation department at 520-423-8685 or by emailing circulation@trivalleycentral.com
Print subscribers 
Casa Grande Dispatch print edition subscribers get access to PinalCentral.com at no additional charge. Contact our circulation department and we'll be happy to set up your subscription: 520-423-8685.
Call our Circulation department at 520-423-8685 if you have any problems or questions.