EDITOR'S NOTE: This is part of a series examining the lives of five Pinal County residents during the COVID-19 outbreak. Those participating in the project have agreed to share their lives with PinalCentral readers, and we will revisit them periodically during this health emergency.
MARICOPA — In the past 75 years, Bob Marsh has seen a lot of things in his life but nothing like the COVID-19 virus pandemic.
Marsh, of Maricopa, is a retired community development manager for Microsoft and is now a leading advocate for seniors in Pinal County.
While working for Microsoft, he was instrumental in building the Global Community of Microsoft Partners that now numbers 17 million people.
"We're in that demographic that is high risk — above 60 years of age," Marsh said. "We are doing everything we can to avoid the virus. My wife (Cynthia) is a registered nurse, so we are aware of the risks and also aware of the techniques to mitigate those risks."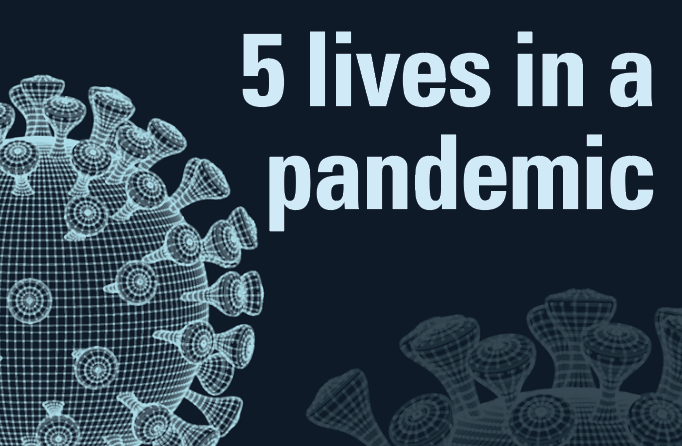 He said the first key to surviving is to limit exposure to other people as much as possible.
"People in Pinal County sort of live on islands for the most part. Casa Grande is an island. Florence is an island, Maricopa and so forth. The county health department is reporting cases at a county level. We have to assume that there are infected people on our island — and I think that is pretty accurate," he said.
Marsh said he and his wife are just hunkered down inside their Maricopa home.
"We are minimizing time outside the home. In the house we are practicing all the good stuff like washing hands frequently. You have to wash your hands by scrubbing them outside the water for 20 seconds. That's what breaks down the virus — the soap," he said.
To get needed supplies, Marsh said they are making "strategic trips to Costco, Fry's, Bashas' and Walmart."
He said they try to make these trips when the numbers of shoppers are low inside these stores.
"(Go) when other people are not out, but lots of luck with that right now," he said. "We found ourselves in line at Costco the other day with several hundred other people who were all practicing social distancing."
He said there's not really a need to wear a breathing mask unless you already have the virus. He said the masks also don't work well if you have a beard.
"And I'm not going to shave my beard for a virus," Marsh joked.
He said they do carry and use hand sanitizer when they're out of the house to cut down on potential exposure. They also use sanitary wipes.
"We practice social distancing. We just assume any other person you see has the virus. Give them a 6- to 10-foot space. We carefully wipe down anything we bring back from the store. We toss the bags they came in. It is the same way with Amazon deliveries. Treat them like they're contaminated. We use rubber gloves at the gas pump and toss them when we're done," Marsh said.
He said getting potentially contaminated materials into the trash barrel outside the house is vital to staying healthy.
He said they also launder towels and bedding frequently.
Marsh said he and his wife plan to avoid the virus.
"If we get it, we will try to survive, but we will avoid it at all costs. We will stay hunkered down and isolated until it's over and that does not require a government order. It just requires good judgment. I do feel that the good news is coming," he said.
That good news is that thousands of people have recovered from the virus and have antibodies built up against COVID-19.
"They're no longer contagious and they can return to work safely. Health officials could set up testing for the antibodies and give people ID cards for 30 or 60 days that will enable them to go back to work without risking any further infection. Maybe by mid- to late-April we could build up enough or a recovered population that our economy could get on a path to partial recovery. We could have a hope for an eventual return to normal," said Marsh.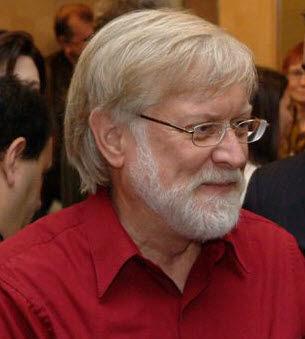 He said only those with the antibody would be safe, "everyone else should be hunkered down and isolated."
Marsh reminded everyone that the virus can only spread through people.
"It needs human beings to replicate and to evolve further. If we could eliminate all paths for it to continue spreading, we won't have millions of people die. If we just let people go back to work, we're screwed," he said.
Finding accurate information about the global health emergency is important. Marsh relies heavily on trusted sources like the U.S. Centers for Disease Control and Prevention website.
"We also have a granddaughter who is a respiratory therapist at a hospital in Scottsdale. We have a grandson who is a doctor in Texas and other relatives who are medical professionals. We are in touch with them," he said.
Still Marsh said now is a great time to catch up on projects around the house. You're home anyway so maybe now is the time to do some landscaping or home improvement. He even suggests volunteer projects.
"This is a good time for people to catch up on things that they have been putting aside," he said.