FLORENCE — As the number of coronavirus cases continues to surge, Pinal County has named a new health director.
County Manager Louis Andersen introduced Tascha Spears to the Board of Supervisors Wednesday as the county's new public health director. The last director, Dr. Shauna McIsaac, will remain with Pinal County as medical director and provide consultation to Spears until September.
No reason was given for the change.
Arizona health officials reported 4,433 new cases of COVID-19 and 31 more deaths in the state Friday morning. The total number of cases now reported in the state stands at 91,858, with 1,788 deaths.
Pinal County reported 231 new cases Friday for a total of 4,139. One new death was reported in the county, bringing the total to 75.
Last month, McIsaac advised the board to adopt a mandatory face-covering rule in the county, but the supervisors instead decided to recommend residents wear masks.
Supervisor Pete Rios, D-Dudleyville, said Wednesday that Arizona is battling the third-highest COVID-19 infection rate in the world, "right behind Peru and Chile." He asked his fellow supervisors to reconsider their stance of merely encouraging the use of face coverings and require them in public. The board took no action.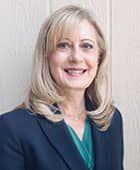 Spears was director of the Family Advocacy Centers in Eloy and San Tan Valley that are operated by the Pinal County Attorney's Office.
Spears is also a registered nurse and has worked in academic capacities, teaching forensic nursing. She has served as a consultant in both criminal and civil matters involving various issues such as general characteristics of sexually abused children as a group, forensic interview methods and the effects of trauma on individuals. Spears has published articles in peer-reviewed journals and has authored the book "Children Who Witness Homicide and Other Violent Crimes.