MARICOPA — Rosemary Quesenberry's recent trip to Paris is one she won't soon forget.
When she returned to the United States on Monday, she was met by health officials wearing head-to-toe protective gear at JFK International Airport in New York. Three days later, she received a notice from the U.S. Centers for Disease Control and Prevention telling her she should self-quarantine for 14 days.
"We are feeling well. We were advised to take our temperature twice a day for 14 days, but we can't find a thermometer," she said.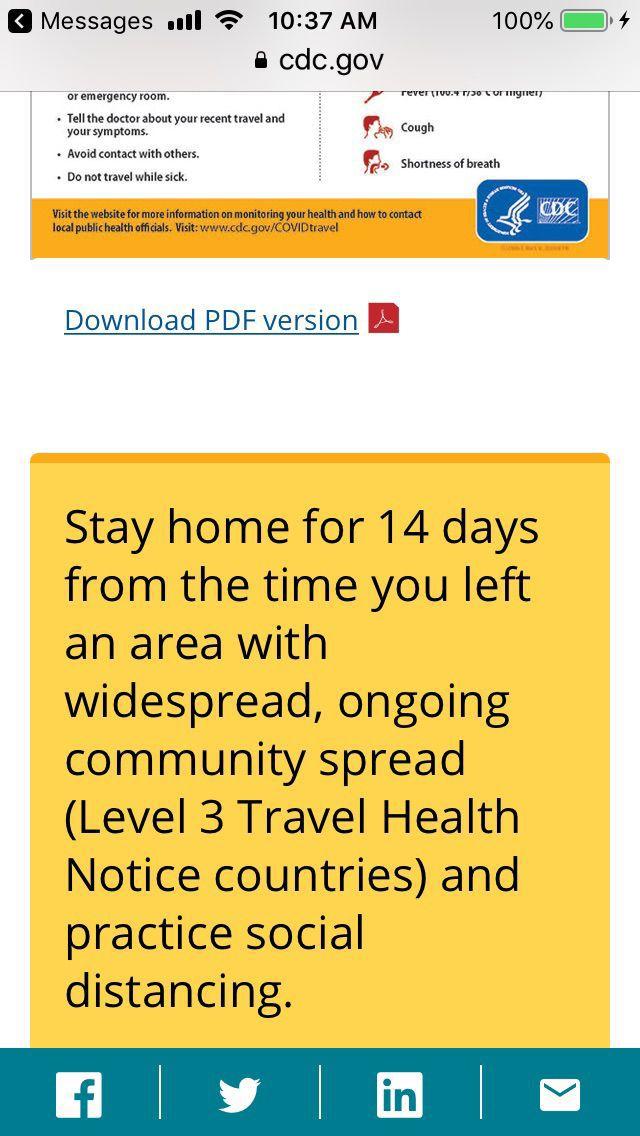 Quesenberry and her husband, Eddie Rivera, were on a flight to Paris on March 11 when they learned that flights from Europe would be suspended for 30 days.
"When we landed in Paris, it was chaos," she said. "No one had any details and people were confused and trying to get rebooked to go home."
She said Charles de Gaulle Airport was crowded with thousands of Americans trying to fly home immediately, but despite the confusion, people were kind and considerate with one another.
"It was wonderful to experience thousands of Americans, all at high stress levels, but not arguing or crying — just Americans being Americans," she said.
Because lines to rebook the flight home were long, the couple continued on to their hotel in the Parisian Latin Quarter and settled in for a long weekend.
"We couldn't get a flight home right away, so we spent a long weekend in Paris, eating good food, drinking great wine and taking long walks to see the sites," she said.
Because of concerns about the coronavirus, many tourist sites were closed and streets and cafes were not crowded.
"We were very careful. We used hand sanitizer and washed our hands a lot," she said. "But the economic devastation the coronavirus is having on Europe was easy to see. There were almost no tourists on the streets or in the restaurants."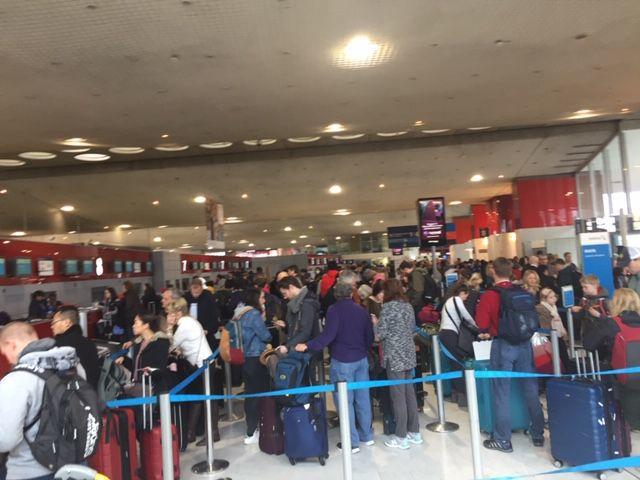 The trip to Paris, which was to include stops in Nice and Avignon as well as a visit to Spain, had been planned more than a year in advance. Rivera and Quesenberry are both retired and enjoy traveling.
"It's too bad that the trip had to be cut short," Quesenberry said. When the couple's flight returned to the United States, passengers were disembarked one-by-one as health officials took their temperature and asked questions about their general health and well-being.
"It did feel a little bit like being in the Twilight Zone," she said. "But I wasn't angry or annoyed. The CDC was just doing their jobs."
Because Quesenberry and Rivera did not have a fever, cough or other symptoms of coronavirus, they were sent home with instructions to self-isolate for 14 days.
Now, back home in Maricopa, they're being careful to observe the self-quarantine period while looking forward to someday traveling to France again.
"I don't know if we can do this trip again for a year or two, but we feel blessed that we got to spend a few days there, seeing historic sites, and now we're back home and still healthy," Quesenberry said.