PHOENIX – To increase statewide testing for COVID-19, Gov. Doug Ducey announced a plan Monday to test up to 60,000 Arizonans over the course of three weekends.
Starting May 2, the state and its health partners plan to mount an Arizona Testing Blitz, with onsite and drive-thru testing. Testing sites include some Banner Health facilities and Walgreens stores, and criteria will be set by each individual location. Testing sites and dates will be continuously updated, the announcement said.
"Arizona has placed an emphasis on ramping up testing, but we need more," wrote Ducey, whose March 30 stay-at-home order is set to expire Thursday.
Blue Cross Blue Shield of Arizona is among the organizations addressing the need for more testing. About 5,000 local firefighters, law enforcement officers and other first responders will have access to COVID-19 antibody testing starting Monday, the insurance giant said.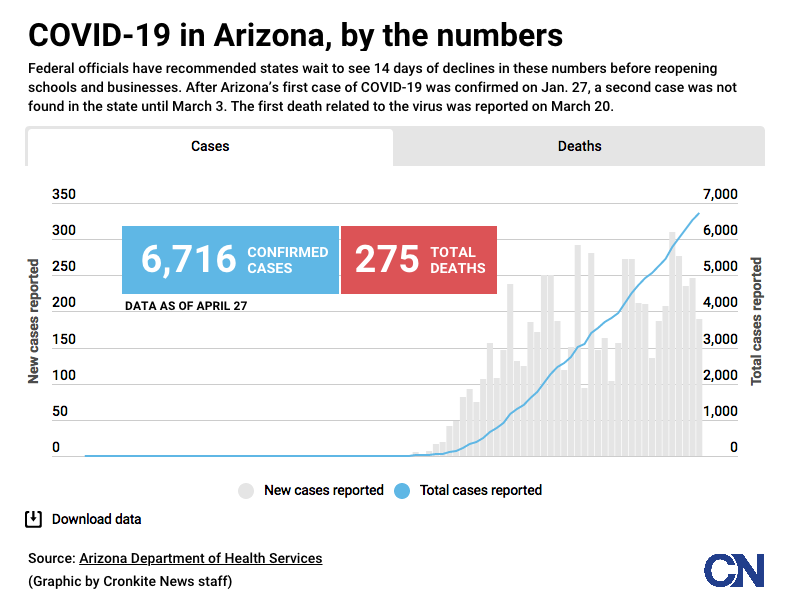 The Phoenix Law Enforcement Association and United Phoenix Firefighters Association will offer its members the testing at three Phoenix area locations. The newfound access comes just days before Gov. Doug Ducey's stay-at-home order is set to expire Thursday.
"As first responders, we take a pledge to serve our communities, but we must also strive to protect our families when we come home after our shift," Phoenix Fire Chief Kara Kalkbrenner wrote on Facebook.
Antibody testing is meant to determine whether someone has developed antibodies after being exposed to the novel coronavirus that causes COVID-19, even if they are asymptomatic.
Banner Health opened a new COVID-19 testing site for the public at the Arizona State Fairgrounds on Monday, according to a news release. The location is the nonprofit hospital system's largest operation, testing those who display symptoms, may have been exposed and have been prescreened via telephone.
Currently, Banner Health is conducting nasal swab testing only, and antibody testing is not available at its drive-thru locations. Arizonans who don't have vehicles can be accommodated, but walk-ins will not be accepted.
As of Monday, April 27, the Arizona Department of Health Services reported 6,716 cases of COVID-19 and 275 deaths. It said 66,543 tests for COVID-19 have been completed as of Monday in public and private labs in Arizona, and 9% of tests have come back positive for the disease.