CASA GRANDE — On Father's Day this year, Joe Garza IV will only see his three children though a computer screen when they video-chat together. Later, from a safe distance miles apart, he might engage in an online game of "Fortnite" or "Call of Duty" with them.
Garza, 34, is currently in quarantine awaiting the results of a COVID-19 test and his children live nearby with their mother. He hasn't seen them since his quarantine began.
"Usually I have my kids for the Father's Day weekend and we spend it camping or taking a ride or just hanging out, but this year because I'm in quarantine, they'll stay with their mom," Garza said. "I'll miss them."
Garza's three children — Joe, 15, Lexi, 13, and Juliana, 9 — spend weekends and holidays with him. Every Father's Day is special, he said, with fun activities planned.
"It's tough not being able to see them, but when this is all over I'll see them again. At least I know they're in the same town as I am," he said. "I do talk to them over the phone, and they're concerned. They ask me how I'm feeling and when they can see me again."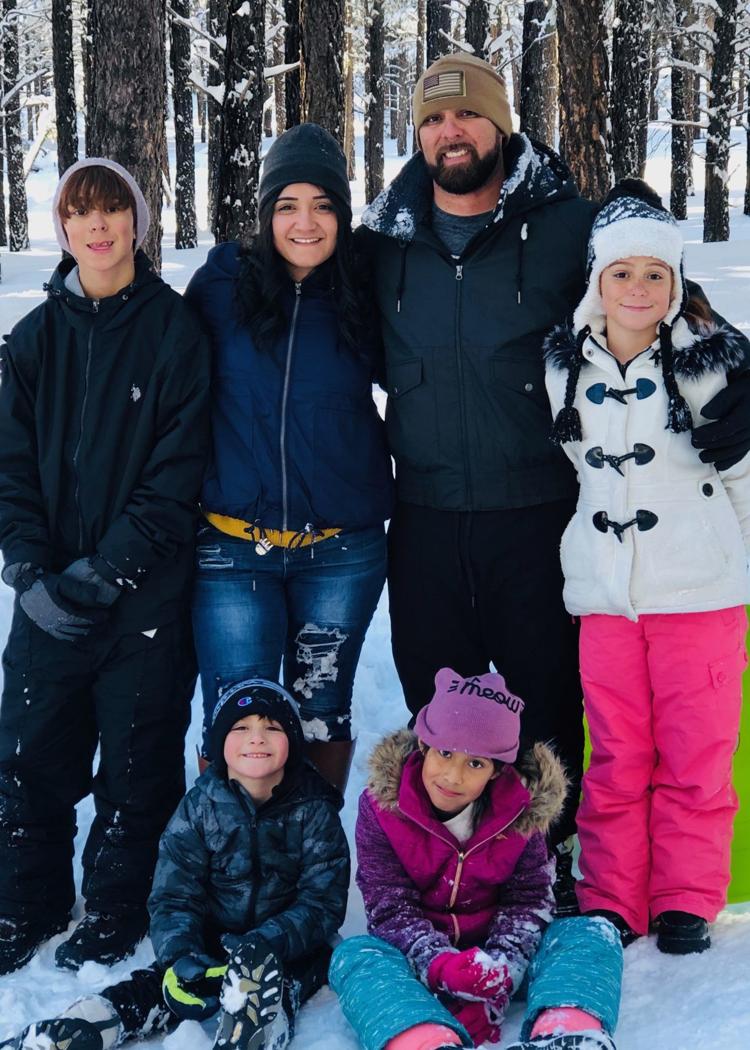 Garza isn't sure where he was exposed to the virus. One day a few weeks ago, he wasn't feeling well and had some of the COVID-19 symptoms including body aches, chest pain, headache and other flu-like symptoms.
"This virus is like a ninja, it can sneak up on you and get you anywhere," he said.
He visited his physician for a COVID-19 test and is waiting for the results. In the meantime, he's in quarantine, coping with his symptoms and being careful not to spread the virus to others.
"My friends, family and coworkers have all been very supportive," he said. "They call me to see how I'm doing and ask if I'm OK. When people show they care, it makes coping with this a lot easier."
His girlfriend, who is currently expecting a baby, and her young son, Felipe, are also in quarantine with him.
Garza is a unit manager for an area correctional facility. He spent five years as a rifleman in the U.S. Marine Corps, during which he was deployed three times, including stints overseas.
"During those times I was deployed, I wasn't able to see my kids and that was tough," he said. "Each deployment was six to eight months, but we learned ways to keep in contact and keep in touch."
Once his Marine career ended, he told his kids he was home to stay.
"I told them I wouldn't leave again and that I'm not going anyplace. And in those 10 years, we've had a great relationship," he said. "We have a lot of fun together."
Keeping his children and others safe from COVID-19 is his main priority right now.
"I talk to my kids on the phone a lot, and they always ask when they can come see me. I know I'll see them again when this is over," he said.
A Father's Day celebration can wait, he said.
"I think the biggest thing a father can do is be strong and let their kids know that they're there and show love and support," he said. "COVID-19 is temporary. We'll be back together again soon."