CASA GRANDE — When the doors to the dining room reopen at 6:30 a.m. Monday, the staff at downtown eatery CookEJar will be eager to greet customers and seat them at a table.
"We've missed seeing our customers every day," said CookEJar owner Mary Ann Versluis. "We're looking forward to seeing them again."
Monday is the day restaurants are allowed to reopen their dining rooms, under certain social distancing rules. Salons and barbers reopened on Friday.
But returning customers will notice some changes at some of their favorite eateries.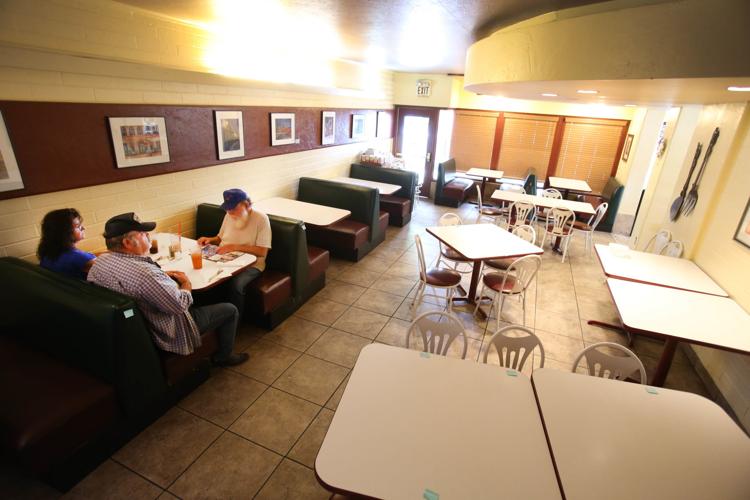 At CookEJar, about 50% of the tables were removed to adapt to new social distancing requirements.
"Tables are all 6 feet apart," Versluis said. "Having dine-in customers will be better than having to rely on take-out, but when we open, we will be at about 50% occupancy and that's if the customers come back."
CookEJar is one of several area restaurants that remained open for take-out service during the coronavirus pandemic closure.
"We've been selling a lot of sweets," Versluis said. "And I've been baking a lot more and coming up with some new recipes."
Boston's Restaurant & Sports Bar on Cacheris Court was also open for takeout the past few weeks.
When the dining room reopens on Monday, owner Piyush Patel said that the restaurant will have plenty of space for social distancing now that the arcade and gaming center have been removed.
"We can use that space for dining," Patel said.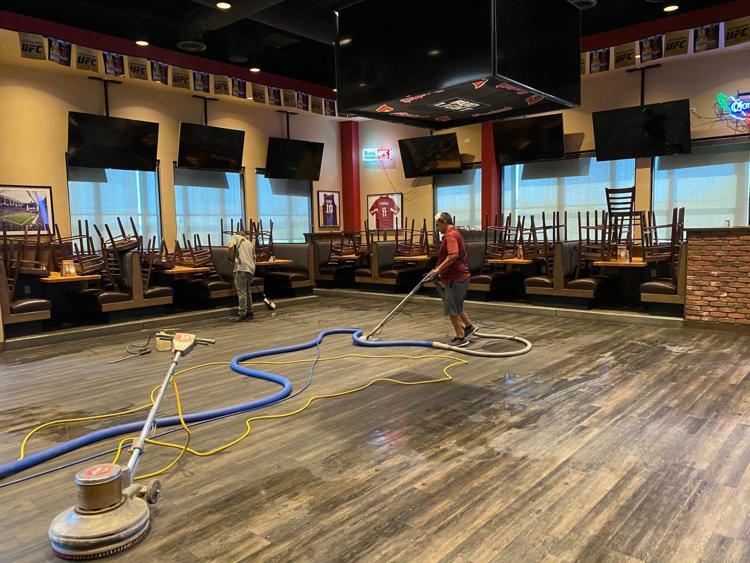 The crew at Boston's has been busy cleaning the entire restaurant and preparing to reopen.
When customers return, they'll find disposable menus replacing the reusable ones, a measure that will help reduce the spread of germs. Social distancing guidelines will be followed, employees will have their temperature taken before and after every shift and surfaces will be washed with disinfecting solutions, Patel said.
"We're excited to reopen the dining room and I think customers are excited to come back," he said. "They've been calling, asking when we will reopen the dining room."
The staff at Eva's Fine Mexican Food restaurant in downtown Casa Grande is also eager to resume dining room service on Monday, said Manager Casey O'Brion.
"We are so grateful for all the support during these trying times and happy to be resuming business following Governor Doug Ducey, the Centers for Disease Control and Prevention and Department of Health Services recommendations," he said. "We are continuing to follow our strict safe practices when it comes to cleanliness and sanitation."
Among the notable changes at Eva's, O'Brion said, is that employees will be wearing masks and gloves.
Tables will be reorganized to meet social distancing requirements.
"We've also implemented symptom screening for employees prior to the start of their shift," he said. "We have added touchless payment systems such as Apple Pay and Samsung Pay and a few hand sanitizing stations."
Disposable menus will be used and various condiments will be issued in single-serve packaging. Salt and pepper shakers have been removed from tables but single-serve will be available.
"It's time, Casa Grande, let's eat," O'Brion said.