CASA GRANDE — From virtual appointments to outside patient exam areas, coronavirus is changing the way some health care providers are treating patients.
At Oasis Health Center in Casa Grande, the office remains open and patients are still seen, but an outside reception and treatment area has been set up for suspected coronavirus cases.
"Suspected coronavirus patients are met outside near their vehicle and taken to the outside area," said Patient Care Coordinator Kathie Glickman. "We still have routine patients coming in and want to keep them separate from the suspected coronavirus patients."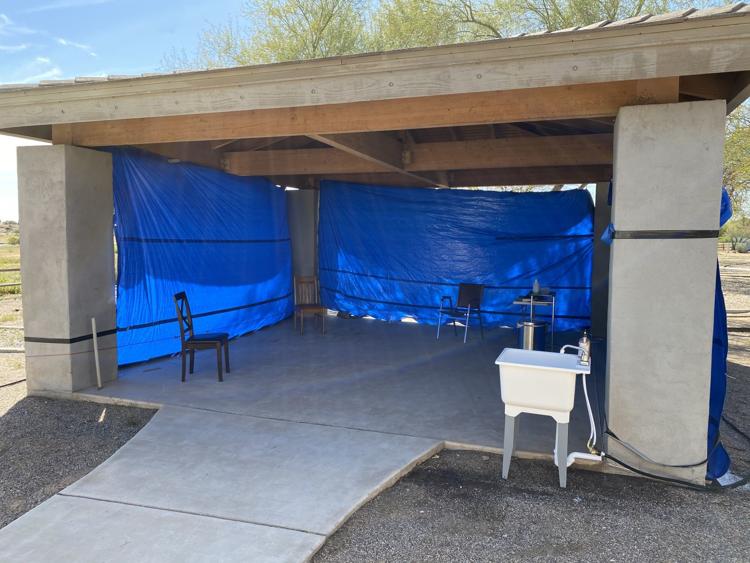 The office has seen a few suspected cases that all tested negative, she said.
But shortages are also impacting the office.
Staffers now make their own hand sanitizer, respiratory masks and other medical equipment, including some items on a 3-D printer.
And patients who can be seen via telemedicine receive a one-on-one FaceTime call from one of the Oasis Health Center providers — Dr. Gerald Muthu, Dr. Deborah Hudak or a nurse practitioner.
"Some offices aren't seeing patients right now but we're doing the best we can to continue to stay open and continue providing services for our patients," Glickman said.
At One Accord Physical Therapy, physical therapist Dr. Sean Flannagan now sees patients through telemedicine as the coronavirus has many of his patients self-quarantined.
"It is challenging," he said. "Physical therapy is very hands-on, so providing this service with a medium between us does put some distance between us and our patients."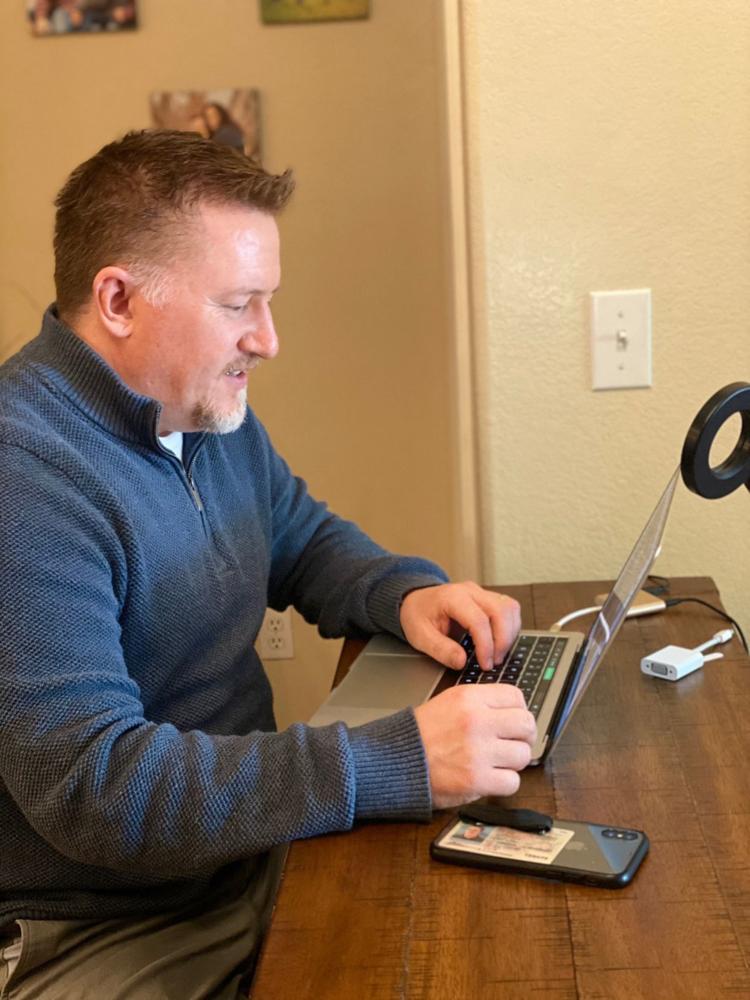 Despite the challenges, he said he feels it is his responsibility to deliver the services his patients need, many of them seniors or patients recovering from an injury or operation.
Meeting with patients via computer screen helps keep them on course with their therapy while complying with social distancing rules.
Because the Centers for Medicare and Medicaid Services does not pay for tele-based physical therapy, One Accord is offering the service free of charge to seniors, Flannagan said.
"We're doing our part to protect those at risk and to reduce the (coronavirus) curve," Flannagan said.
Because of an Arizona governor's mandate to postpone for two weeks all elective dental services, several orthodontic providers, including Premier Orthodontics, are not seeing patients for regular braces and retainer adjustments.
In a posting on the Premier Orthodontics Facebook page, the practice said it will continue to see patients for problems, including discomfort caused by braces, such as poking wires.
But appointments will be canceled for two weeks and items such as retainers and elastics will be mailed to patients. In some cases, virtual consultations may be available, according to the online posting.
Promenade Smiles and Orthodontics posted a message on its Facebook page on March 19 urging patients to refrain from visiting the emergency room or urgent care centers for dental emergencies.
"Our communities need those facilities to preserve maximum capacity for our COVID-19 and other emergencies. For essential or emergency care, please call our office," the notice said.