The following people were booked into the Pinal County Adult Detention Center:
PCSO Booking Mugs 3/20/20
Juan Gallardo, 25, probation violation.
Ivan Calleros, 43, fugitive of justice.
Taylor Gilbertson Miller, 27, outstanding warrant.
Deborah Scott, 45, destruction of jail.
Robert Joaquin, 32, five outstanding warrants.
Jose Contreras, 31, probation violation.
Cory Bryden, 31, outstanding warrant.
Santiago Lopez, 44, outstanding warrant.
James Stephens, 27, criminal damage-deface and disorderly conduct-fighting.
Shyanne Kelly, 23, outstanding warrant.
Mark Henriquez, 23, disorderly conduct-fighting, assault with intent to injure and an outstanding warrant.
Kyle Neely, 39, outstanding warrant.
Hunter Mullenix, 19, criminal damage-deface, aggravated assault with deadly weapon and disorderly conduct with weapon.
Crystal Montijo, 34, probation violation.
Mark Mullins, 50, theft-means of transportation, possession of dangerous drug for sale, possession/use of dangerous drug and drug paraphernalia violation.
Robert Warner, 59, failure to comply with court order.
Shawna Gomez, 35, sexual conduct with a minor.
Tanisha Williams, 28, probation violation and an outstanding warrant.
Patrick Gerola, 56, failure to comply with court order.
Scott Cascio, 53, probation violation.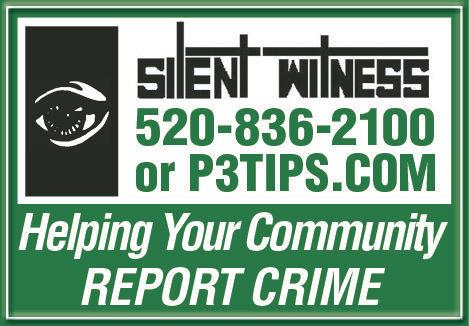 The theft of a vehicle was reported in the 2500 block of North Pinal Parkway in Florence.
A theft was reported in the 43400 block of North Jack Rabbitt Road near Queen Creek.
A sex offense was reported in the 5000 block of North Jenkins Way near Stanfield.
An assault was reported at North Picacho Street and East Fourth Street in Casa Grande.
Fraud was reported in the 13900 block of South Acapulco Road in Arizona City.
A sex offense was reported in the 900 block of North Jason Lopez Circle in Florence.
A sex offense was reported in the 28300 block of North Desert Native Street in San Tan Valley.