The Eloy Fire District responded to the following calls for the week ending Jan 26th, 2020. The district also responded to 4 call from an outside agency for assistance.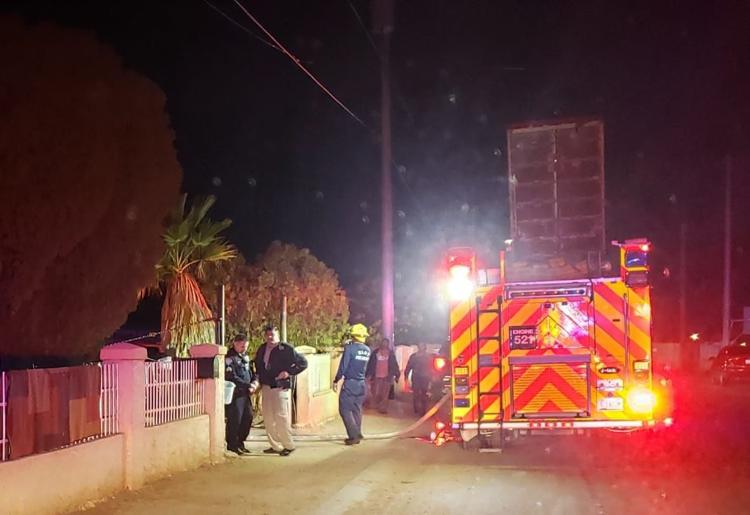 At 7:31 pm in the 300 block of W. Hinton St. ENG521, ENG522, M521, BC521 were dispatched for a residential structure fire with possible occupants trapped. BC521 arrived on-scene with a single story residential home and smoke coming from the interior and rear of the structure and assumed command. Eloy PD was already on-scene as well. EPD advised all occupants were out of the building. ENG521 arrived and gave the assignment of interior. Crews pulled an attack line to enter the building to locate the fire. The ENG521 crew was inside the structure which located a fire in the home.EN522 arrived on-scene and supported the interior crew. ENG521 crew advised that there was a primary all-clear and no other occupants in the home. ENG521 crew extinguished the fire and began to overhaul the area were the fire was located to make sure no other extension of the fire traveled throughout the house. Utilities to the structure were secured by the utility companies. The fire is currently under investigation.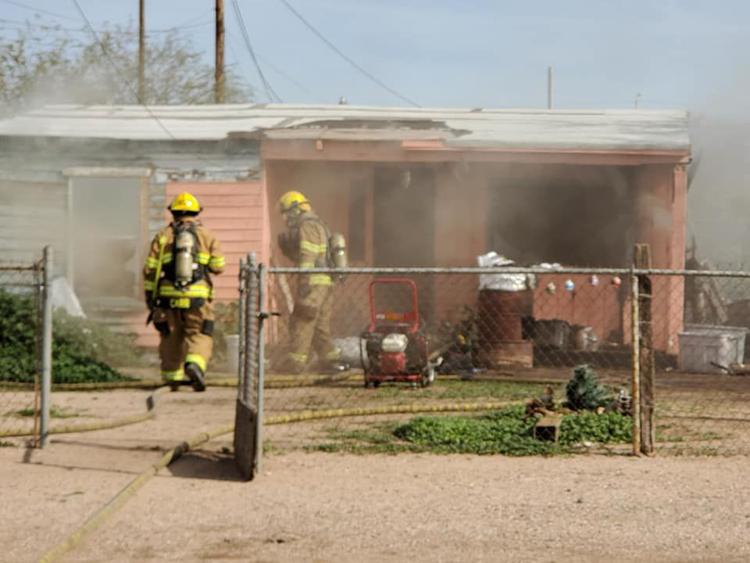 At 1:39 pm in the 500 block of N. Penn. A walkup to Fire station 521 advised there was smoke coming from a house around the block. Station 521 crew initiated the call for service for a residential structure fire. ENG521, ENG522, ENG503 CGFD, Car 523 and Car 521 responded. ENG521 arrived on-scene to find smoke and fire coming from the front of the structure. ENG521 began a quick fire attack from the front of the home getting a good knock down on the fire. Car523 arrived on-scene and assumed command assigning ENG521 interior. EN521 gave a primary all-clear of the residence. Car 521 arrived and supported command. CGFD ENG503 was re-assigned to cover citywide as units were on multiple calls. ENG522 arrived on-scene and was given the assignment of safety. ENG521 crew had fire control and a short time there after loss stop was declared. Car523 remained on-scene for investigations and crews were able to go back into service.
The Eloy Fire District responded to the following EMS calls for the week ending Jan 26th, 2020.
Station one responded to 32 Medical related calls and 1 Motor Vehicle Accidents.
Station two responded to 13 Medical related calls and 3 Motor Vehicle Accident.
There were 1 reported public assistance service call responded to.