COOLIDGE — A former Coolidge real estate agent, who was charged with a land scam last month in federal court, has more than $1.2 million in Superior Court judgments against her in five civil lawsuits.
Sarah Nicole Kelley, 38, was charged with 32 counts of wire fraud and money laundering by a federal grand jury in Phoenix Sept. 24. Along with her husband Brian, she also faces well above a million dollars in judgments handed down in civil court decisions in Pinal and Maricopa counties.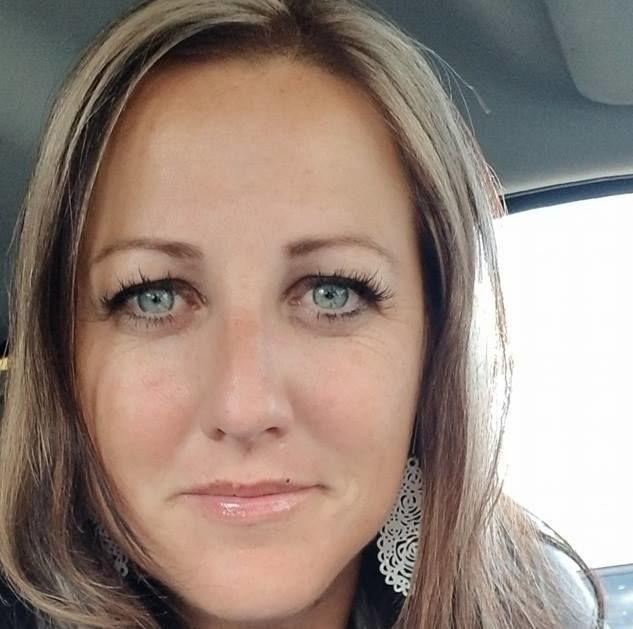 Sarah Kelley was a real estate sales agent and owner of Canyon Construction of Coolidge who is accused by the grand jury of swindling another woman out of $185,000 and using that money to pay off her own real estate investment instead of starting a new project with the new investor.
It was later learned that she never applied for building permits for the property, let alone actually purchasing the vacant lot in Coolidge for the investor, according to charging documents.
Since publishing of the initial story on Kelley's federal indictment a week ago, numerous calls, texts and emails have come into PinalCentral from people claiming to be victims of Kelley's alleged real estate deceptions. One even referred to Kelley as "the Bernie Madoff of Coolidge."
In examining official court and government records, it was discovered that Kelley was associated with at least 27 registered limited liability companies in Arizona and Nevada. Kelley also had her Arizona real estate sales license revoked on Feb. 8, 2018, by the Arizona Department of Real Estate.
Kelley's license was revoked after she failed to disclose two court judgments against her when she renewed her real estate license in November 2016. The judgments, leading to her revocation, involved "fraud or dishonesty, or involving the conduct of any business or transaction in real estate," which is in violation of the state board's licensing requirements.
In a written revocation decision, Diane Mihalsky, an administrative law judge, wrote, "Respondent testified that she got sick and could not afford to pay an attorney to defend the lawsuits. She got tired and does not believe that she was in the wrong... Respondent's failure to disclose the two judgments on her November 2016 application to renew her license was false or misleading, furnishing additional cause to revoke... Respondent's failure to take any responsibility for the judgments that have been entered against her show that at this time, she cannot be regulated."
Kelley appealed the revocation decision but Judge Patricia Ann Starr agreed with the revocation on Feb. 7, 2019. The decision was reaffirmed by Arizona Real Estate Commissioner Judy Lowe on April 15.
Despite losing her real estate sales agent license, Kelley has recently been posting properties for sale on her personal Facebook page, including three advertisements on Aug. 14, one on Aug. 13 and another on July 19.
In examination of civil court cases involving real estate transactions, PinalCentral found more than $1.2 million in judgments against her, her husband Brian and the many LLCs the couple was involved with — all were related to real estate investments.
The judgments awarded were in five separate cases in Pinal and Maricopa counties.
In one Pinal County case, more than $754,000 was awarded to a California woman who was involved in investing in six properties with the Kelleys in Coolidge, Casa Grande and Eloy between June and August 2018.
The woman sued the Kelleys on 12 different counts in Pinal County Superior Court and won judgments of $754,726 against them.
In all, a total of $963,818 in judgments have been handed out against the Kelleys in Pinal County Superior Court and $246,682 in Maricopa County Superior Court decisions.
These figures do not include the $185,000 mentioned in the federal criminal case against her nor other cases appearing on court records in the Eloy Justice and Florence-Coolidge Justice courts.
List of LLCs Sarah and/or Brian Kelley are associated with, according to court documents:
10 Figure LLC

231 Elm LLC

A Little Country Farm LLC

Annie's Properties LLC

Attaway Landings LLC

AZ Cash Flips LLC

Buckhorn Properties LLC

Camo Collections LLC

Canyon Rentals LLC

Down Home Investments LLC

Flipping Farms LLC

Grampa Investments LLC

Major Kelley LLC

Mountain Land Investments LLC

Mtaz Investments LLC

Mzungu Properties LLC

Thunder Trail Investments LLC

Juniper Breeze LLC

Caribbean Breeze LLC (this one is with her children)

Canyon Construction LLC
Cool Malorie LLC

Go For It Investments LLC

Mom's Making Money LLC

Royal Sunshine Properties LLC

Southern Bellies LLC

Sweet Homes LLC

5K Ranch LLC, based in Nevada