COOLIDGE — In 1990, everything changed for Vince Smith.
Smith, 23 at the time, was a Coolidge High School graduate whose dream was to play in the NFL. In high school, he played quarterback for the Bears, who won the state championship in 1983 and 1984 under coach Larry Delbridge.
While attending Mesa Community College, that dream quickly faded when he tore the rotator cuff in his passing shoulder. Smith graduated from MCC and not long after returned to Coolidge.
The decision to move back home came on the heels of the progressive infiltration of drugs into smaller communities like Coolidge — something that would have a very real and personal impact on Smith.
Between the loss of his dream of becoming a professional football player and the pressure of being a young father, Smith said he went on to make a series of choices that, in hindsight, he is far from proud of.
Those decisions landed him in jail for 14 months on charges of possession of narcotic drugs for sale to an undercover police officer.
"That was one of the worst choices that I really made in my life," Smith said. "Everything was in jeopardy because of my bad decisions."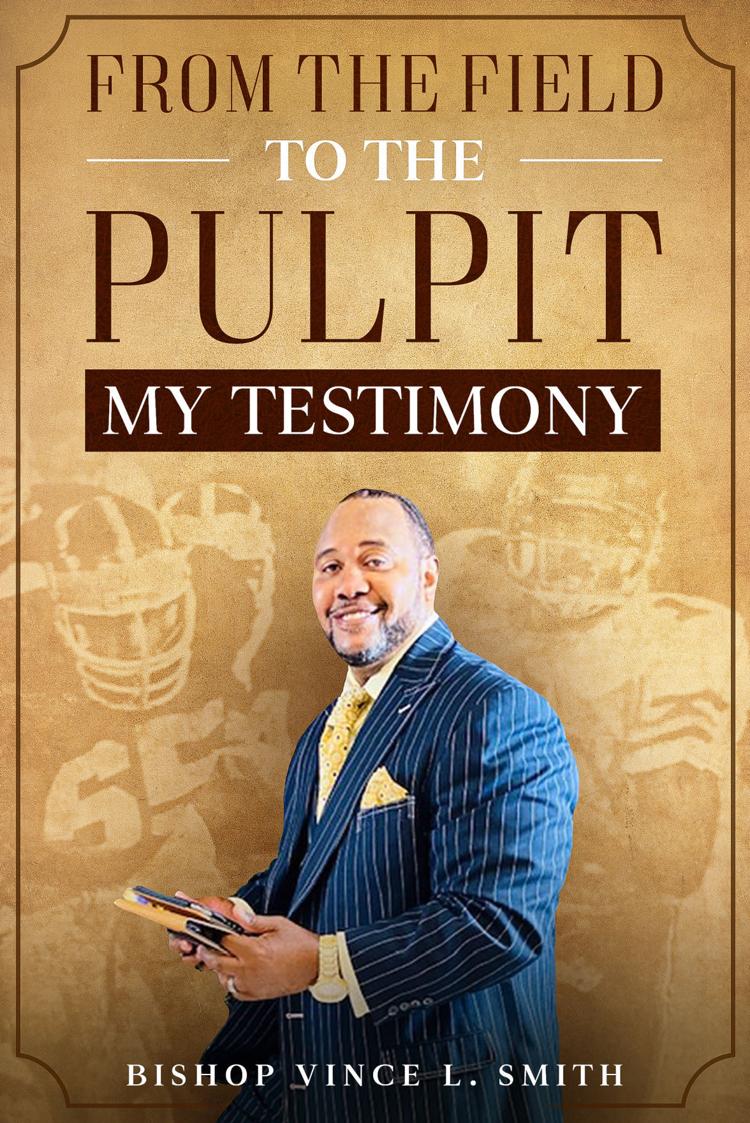 Smith pulls from the wide scope of experiences he lived through with the hopes of helping others in his new book, "From the Field to the Pulpit: My Testimony."
The book covers a pivotal moment in his life and the role he said a higher power played to see him through it.
Smith ultimately signed a plea bargain, but initially he was facing charges that could have resulted in a sentence anywhere between seven to 15 years.
It was during his incarceration that he reconnected with his faith — a path that would eventually lead him to become a pastor and start a church in the community where he attended school.
His mother and his wife, Tammy, were the leading inspiration for the spiritual shift Smith underwent. The turning point, he said, came when he received a book from the pair while he was in jail.
The book was entitled "New Thresholds of Faith" by Kenneth Hagin. Looking back, Smith said the book had the greatest impact on him during that time.
"I believe it was the power of God that turned my situation around," he said. "God gave me a chance, the judge gave me a chance (and) my coach, Larry Delbridge, wrote a letter for me that impacted the judge and gave me an opportunity to come home on intensive probation."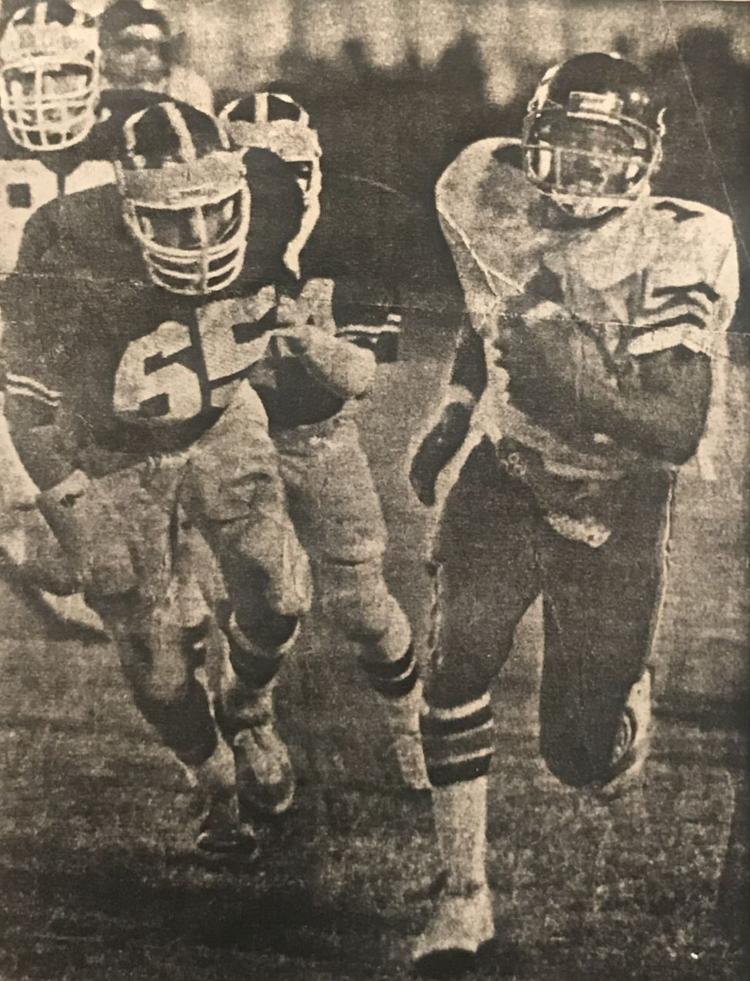 Nearly 30 years later, Smith is a full-time pastor with about 24 years of experience.
"Most people (call it) jailhouse religion, but if you can live it 30 years later, it wasn't jailhouse religion," he said. "It was something real to me."
He started his path as a local pastor for Azusa World Ministries in Phoenix, received a degree in ministry through the Ministry Training Institute and branched off in 2011 to start his own ministry, which he called Coolidge New Destiny Christian Center.
New Destiny serves individuals throughout Pinal County. Since its establishment, the church has also given back to the community in a number of ways, including hosting a march for Martin Luther King Jr. Day in honor of the civil rights movement each January.
Two years after starting the church, Smith became an ordained bishop, providing counsel to other pastors throughout the area.
In his book, Smith dives deep into his life as a minister, father and husband so others working through their own struggles can pull inspiration from his story.
"My whole ministry of being a Christian was birthed through the county jail," he said. "There's some people that make bad choices, but then they get a second chance at life. And they're able to turn the tide and turn their life around. My story deals with all of that."
Deeply devout, Smith also shares his insight into the role God played to pull him out of tough times and guide him through difficult circumstances.
Smith intends to hold a virtual book launch in August to celebrate the official release of "From the Field to the Pulpit: My Testimony," which will be available on Amazon for purchase.
The main message he hopes readers will take away is to never give up on the purpose they were put on earth to achieve and to hold firm to faith.
"People do change," he said. "God gives people second chances, and (the book) is for parents not to give up on their children or families not to give up on each other."